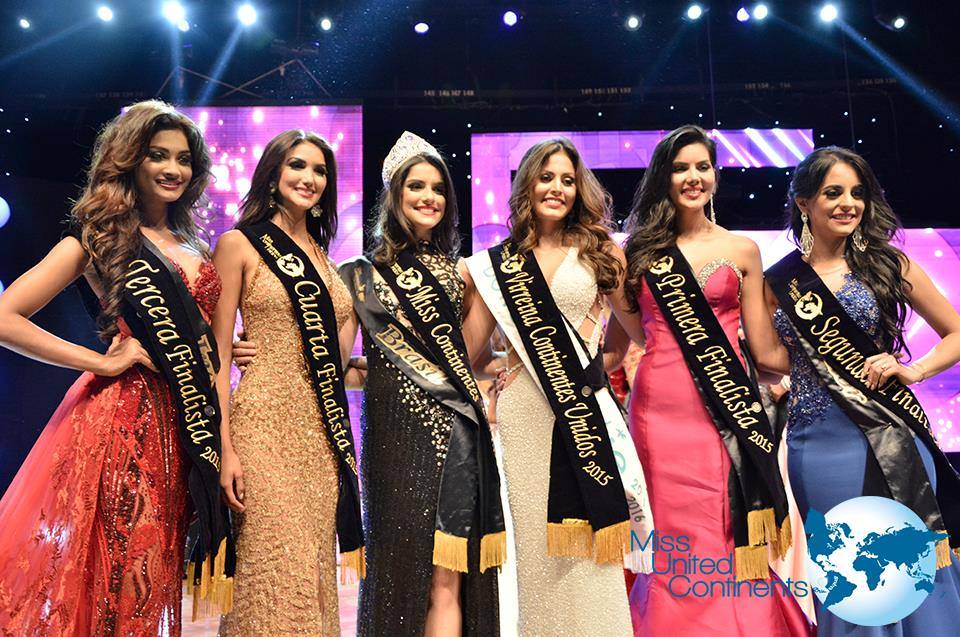 Guayaquil –  Brazil's Nathalia Lago (24) who hails from Marajo emerged victorious at the 3rd Miss United Continents pageant, boosting the South American country's powerhouse status in the Ecuador-based pageant.   Originally started as a regional competition for countries in continental America, the annual pageant has now expanded to six continents all over the world.   This is Brazil's first win since Camila de Lima won the Miss Continente Americano 2012 crown, which a year later was changed into Miss Continentes Unidos (United Continents), opening their doors to countries outside the American continent.
The Virreina is Colombia's Daniela Andrea Castañeda Pardo, who was also adjudged as Miss Ottie, one of the main sponsors of the pageant.  1st Runner-up is Paraguay's Myriam Carolina Arévalos Villalba, who is one of the tallest girls at this year's pageant.  The 2nd Runner-up position went to the hometown girl, Ecuador's very own María Elisa Padilla Cardoso.  3rd Runner-up was the early favorite and also a crowd favorite, Sushrii Shreya Mishraa, who was adjudged Best in National Costume and Miss Photogenic.  4th Runner-up was Dominican Republic's Kimberly Castillo.  Completing the Top 10 were Argentina's Giuliana Chiappa, Japan's Anri Okane, the Philippines' Anabel Christine Tia and Venezuela's Nitya Nandy Ardila Prieto.
28 delegates from six continents went to compete for the crown, which was previously held by Dominican Republic's Geisha Montes.  Winning the Miss Friendship award was Ellenor Jones of Australia.