Saturday night (June 18) saw the crowning of three Nepalese queens who will soon compete in Big5 Pageants. Priyanka Rani Joshi was crowned as Miss Nepal World, Sareesha Shrestha as Miss Nepal Earth and Nancy Khadka as Miss Nepal International. The pageant was held in the town of Godawari in Bagmati Province. A total 24 finalists participated in the contest.
Priyanka Rani Joshi will represent Nepal in the upcoming edition of Miss World pageant. She is 24 years old and is a graduate of St. Xavier's College, Maitighar. She currently works as a Marketing Officer.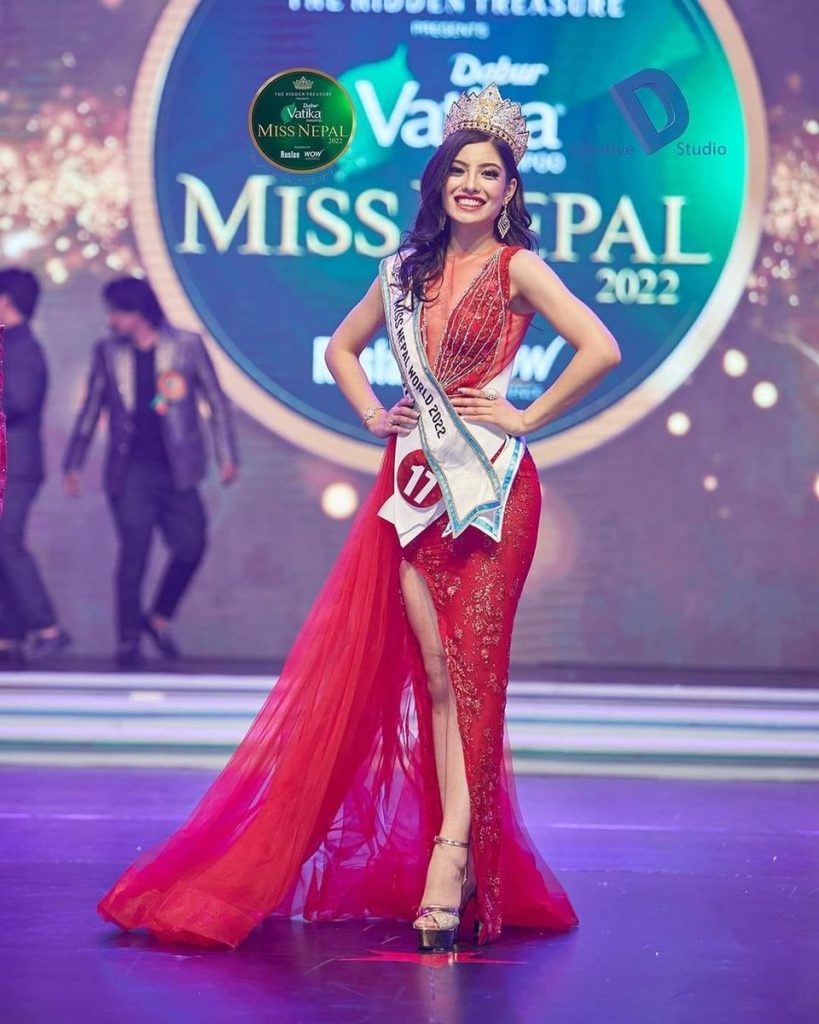 Nepal is yet to win the Miss World crown but recently, Nepalese beauty queens are making quite a good impression at the pageant. Since 2017, Nepal has consistently made it to the Top 40 and in 2017 and 2018 manage to penetrate the Top 12.
Competing at Miss Earth 2022 carrying the Nepalese flag is Sareesha Shrestha. The 25-year-old beauty is not only a doctor but a fashion model and a television presenter as well. She is pretty much active in various organizations including those that champions mental health.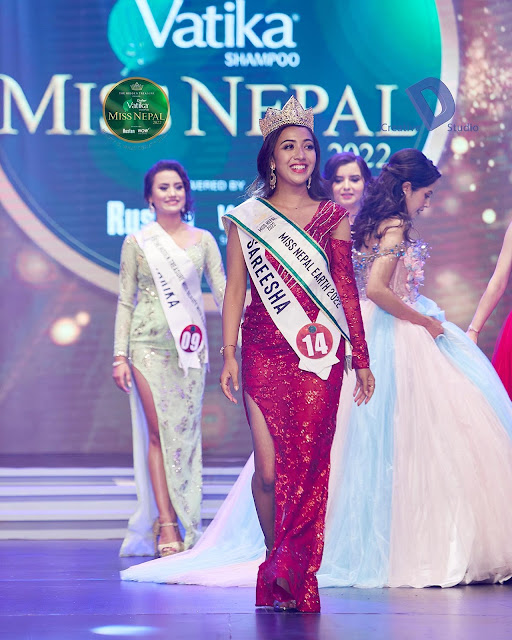 There were only two Nepalese beauty queens that managed to be in the semis of Miss Earth. In 2012, Nagma Shrestha made it to the Top 8 while in 2018, Priya Sigdel is one of the 18 semifinalists.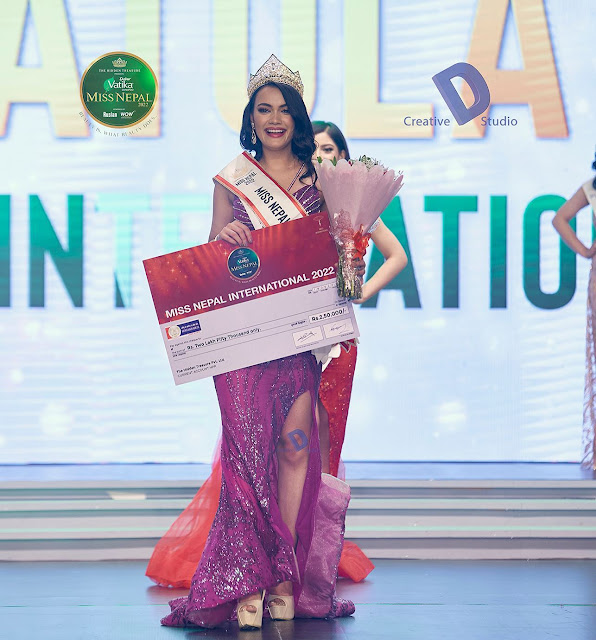 Meanwhile, Nancy Khadka took the Miss Nepal International 2022 title. She hails from the town of Biratnagar and was the most popular among the contestants bagging the Miss Popular Choice Award. She faces an uphill climb at the international competition though. To date, no Nepalese woman has ever penetrated the Miss International semifinals.