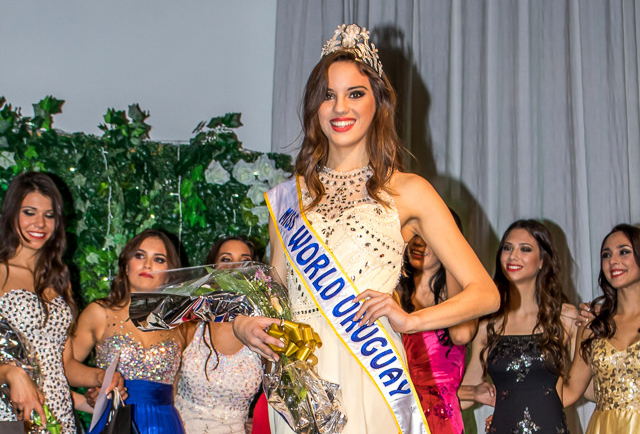 In a night of high fashion, stilettos and swimsuits, the Miss Mundo Uruguay 2016 contest concluded with Romina Trotto winning the coveted crown. The 19 year old, 5'11" tall representative of Cerro Largo will represent Uruguay at the Miss World 2016 pageant with the finals slated on December 20 at the Washington D.C., United States.
The Uruguayan fashion house of Maria Bonita oversaw the selection of fabulous dresses and tasteful swimsuits for the candidates. The panel of jury was headed by Antonio Vergara Olmos, a Colombian who owns the franchise of Miss World in Uruguay. The event was held Friday night, June 24, at Radisson Victoria Plaza in the capital city of Montevideo.
Romina Trotto will try to uplift Uruguay at the Miss World pageant. Her country's protracted participation saw four Uruguayan beauties making the cut with the highest and latest placement made in 2000 by Katja Thomsen Grien.