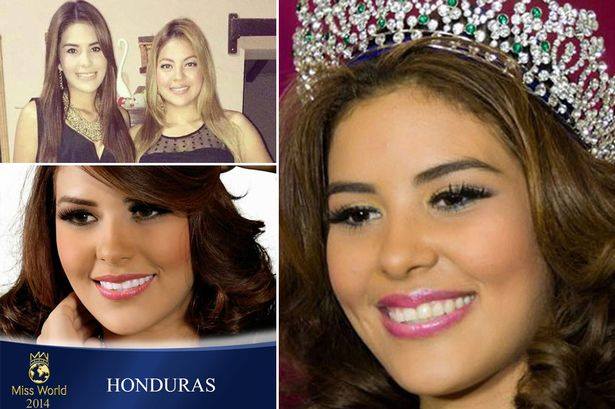 Miss World Honduras 2014 Maria Jose Alvarado and her sister were found dead days after going missing in Santa Barbara, reported the BBC.
She was set to compete in the Miss World pageant this week.
Authorities said the bodies of Alvarado, 19, and her sister Sofia Trinidad, 23 were found in Cablotales village, near the River Aguagua. The two were last seen boarding a vehicle without a plate after attending a birthday party last November 13.
Two men have been arrested in line with this incident, believed to be the last people to have seen the two women before they vanished: Plutarco Ruiz, the boyfriend of Trinidad, and Aris Maldonado.
MWO: 'We are devastated'
Miss World Organisation chairman Julia Morley, in a statement published on the pageant's official Facebook page, extended condolences to the family and friends of Alvarado and her sister.
"We are devastated by this terrible loss of two young women, who were so full of life," the statement read. "We are receiving messages of condolences and support from our Miss World family across the world, who all share our sadness at such a tragedy."
A special service will be held on Sunday with all of the Miss World contestants to honor the lives of Alvarado and Trinidad.
Honduras has the highest murder rate in the world for a country not in war, according to a UN report, with an estimated 90 to 95 killings per 100,000 people.