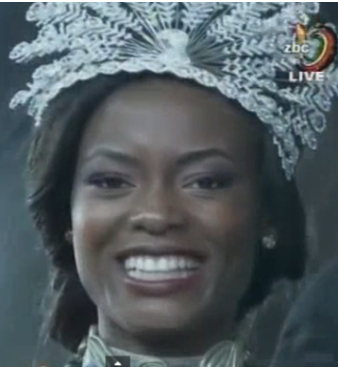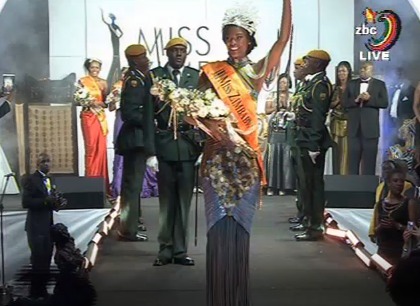 Read below the full report from Bulawayo24.com
University of Zimbabwe law student Thabiso Phiri, 22, was crowned Miss Zimbabwe at a function held at Mabvazuva Village (formerly Caravan Park) in Msasa, Harare.
Tendai Hunda was crowned first princess while Letwin Tatenda Chinomona was the second princess.
Thabiso will drive away a Chevrolet Cruze and pocket a cash prize in the region of $30 000. The first and second princesses will each drive away Spark Lite vehicles and also receive cash prizes.
Before the contest, Thabiso said, "I am well-prepared and ready to walk on the ramp despite what could have been said by some people regarding the modelling sector. To me, entering the pageant is not about the material prize, but it is a platform to be involved in charity work."
The country's premier beauty pageant was held under the theme Taking ZimAsset to Greater Heights and was contested against a bevy of 15 models who took to the ramp.
The event was organised by Miss Zimbabwe Trust chairperson Marry Mubaiwa Chiwenga who is also General Chiwenga's wife.
Minister of Information, Media and Broadcasting Services Professor Jonathan Moyo was supposed to be the guest of honour at the event but Saviour Kasukuwere was the guest of honour. It is not yet clear why Prof Moyo was not at the event.
– See more at: http://www.bulawayo24.com/index-id-news-sc-national-byo-49029.html#sthash.KJubqS0a.dpuf