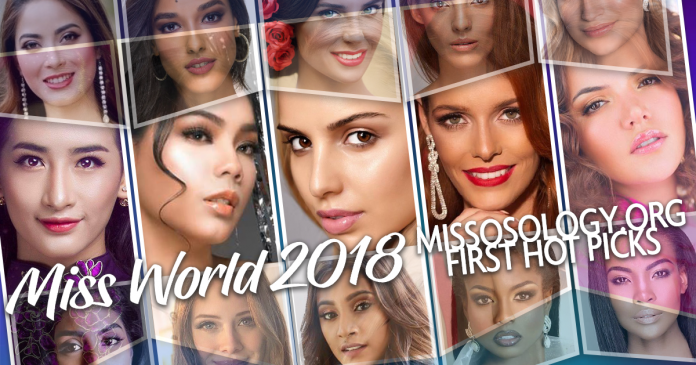 Miss World is set to return to Sanya, China in December for the pageant's 68th edition. Despite the many flak that the organization draws each year, Miss World continues to attract beautiful, well-accomplished and dedicated queens who all embody the pageant's ethos of "Beauty With A Purpose".
From the many delegates who have already been selected this year, we have compiled the ones who are potential "front-runners" in the competition.
Leading the race at the moment is the lovely Jessica Tyson of New Zealand. The 25-year-old TV presenter faces a Herculean task of winning the country's first Miss World crown and we believe she could win it! Her previous experience in the Miss International beauty pageant could definitely work to her favor. But what sets her apart from the rest is her story.
Jessica recently talked about her alleged sexual abuse as a child. This led her to launch her own organization named BRAVE, aimed at helping "young people and high school students to learn more about sexual violence and help others to help themselves."
In second place is Alya Nurshabrina of Indonesia. The 22-year-old international relations graduate comes from one of the powerhouse countries in Miss World, which produces notable BWAP projects. Alya recently went to Kampung Sentak Dulang mingled with the locals with the aim of preparing the place for sustainable tourism. Alya is definitely ready to win it all for Indonesia.
 The reigning Miss France Maëva Coucke has been finally confirmed as a Miss World candidate and that has surely rocked the Hot Picks. The 24-year-old law student said in an interview that she believes her profile better suits the Miss World pageant and we echo that. And sending the main winner to Miss World will surely earn additional brownie points for France.
The adorable Han Thi Thet Lwin of Myanmar occupies the fourth spot in our list and this shouldn't come as a surprise. The 24-year-old model has improved a lot since she first joined beauty pageants. Her looks have become fresher. Her communication skills is very impressive.
Rounding up out Top 5 for now is Veruska Ljubisavljevic of Venezuela. She almost lost her chance to compete in Miss World but she fought for her right and got what was truly hers. She has gained international attention already and all eyes are definitely on her when she arrives in Sanya. Like what they always say, never count Venezuela out!
Check out the complete list below:

1 New Zealand, Jessica Tyson
2 Indonesia, Alya Nurshabrina
3 France, Maëva Coucke
4 Myanmar, Han Thi Thet Lwin
5 Venezuela, Veruska Ljubisavljevic
6 Trinidad & Tobago, Ysabel Bisnath
7 Chile, Anahi Hormazabal
8 India, Anukreethy Vas
9 Aruba, Nurianne Arias
10 South Africa, Thulisa Keyi
11 Nepal, Shrinkhala Khatiwada
12 Puerto Rico, Dayanara Martinez
13 Italy, Nunzia Amato
14 Mexico, Vanessa Ponce De Leon
15 Czech Republic, Katerina Kasanova