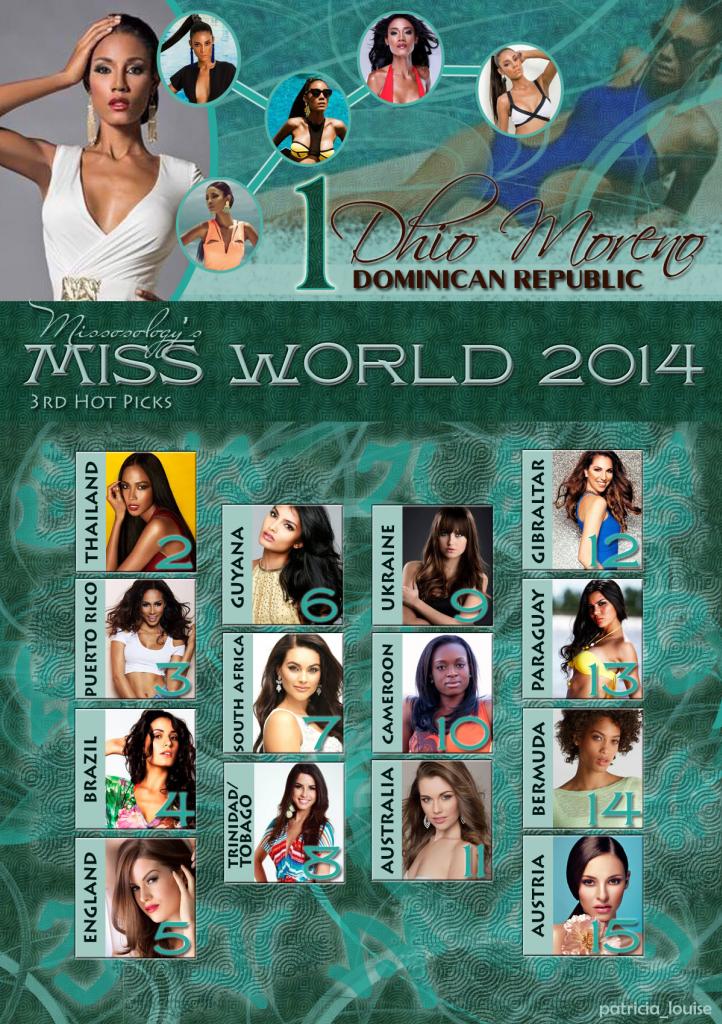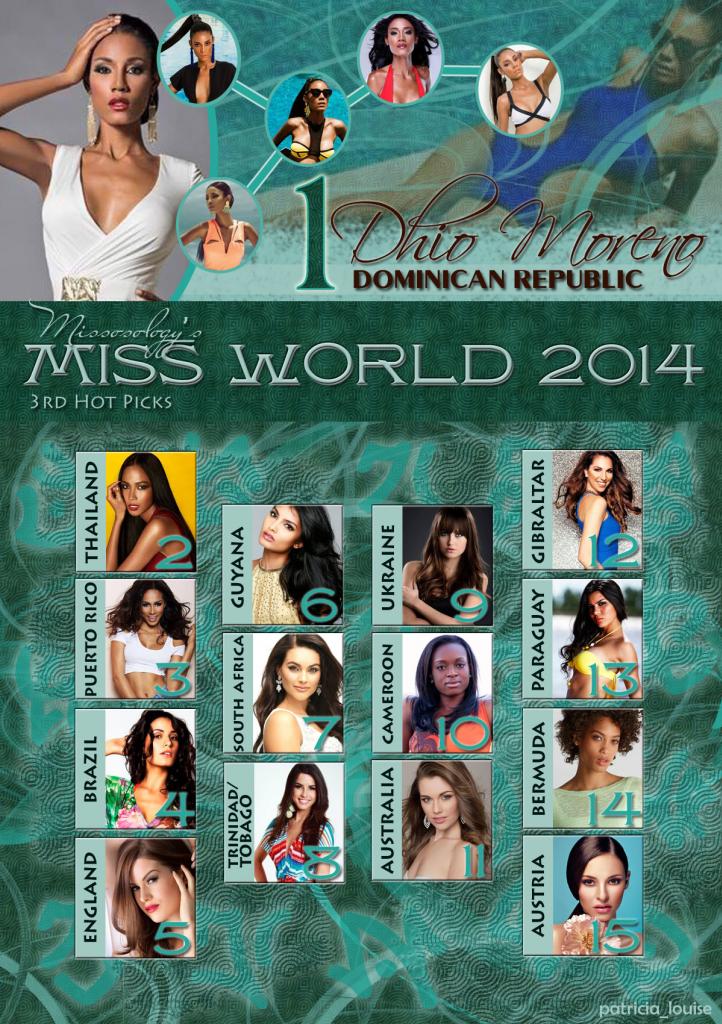 Miss Mundo Republica Dominicana Dhio Moreno leads in the 3rd Miss World Hot Picks of Missosology. Dhio's graceful aura and her sophisticated looks are just difficult to ignore. Don't get fooled though. She has a soft beauty and is very sweet personally and these are the qualities that Miss World is looking for. It is without doubt that her beauty will be warmly welcomed in London.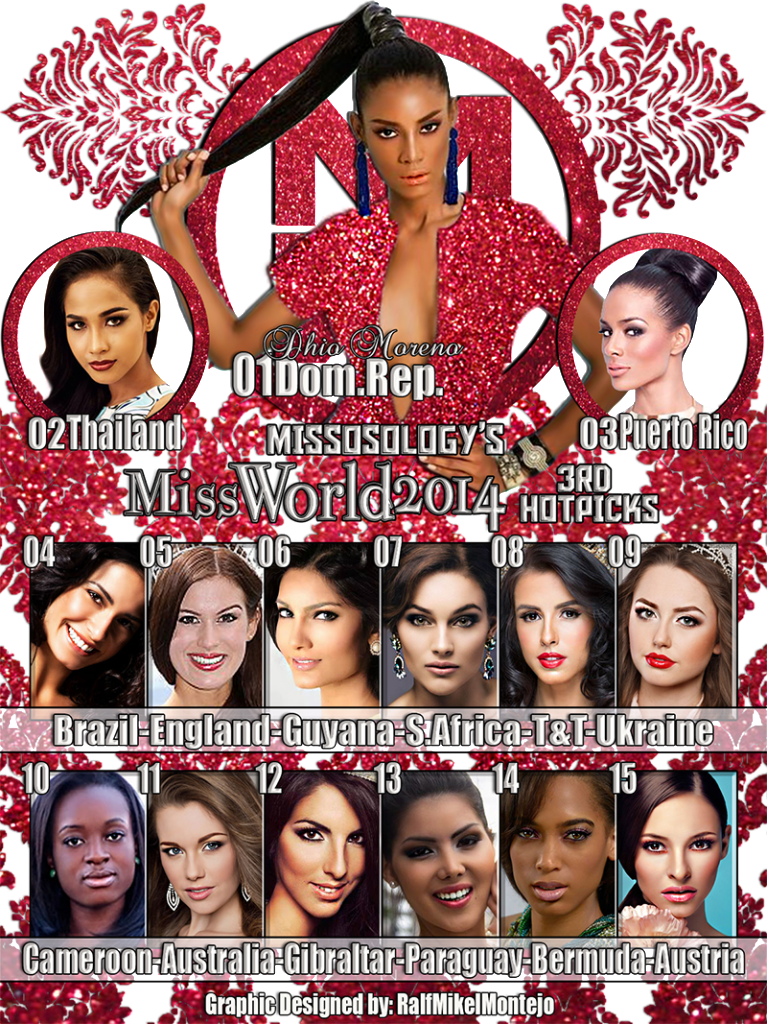 On the second place is Miss World Thailand Nonthawan Thongleng who is famously called as the Thai Pocahontas. Her bronze skin simply redefined how Thailand appreciates beauty. Her can do attitude will surely give her extra points at Miss World 2014.
Genesis Davila of Puerto Rico is currently third on the Hot Picks. This gorgeous beauty is simply divine and is one of the experienced contestants around.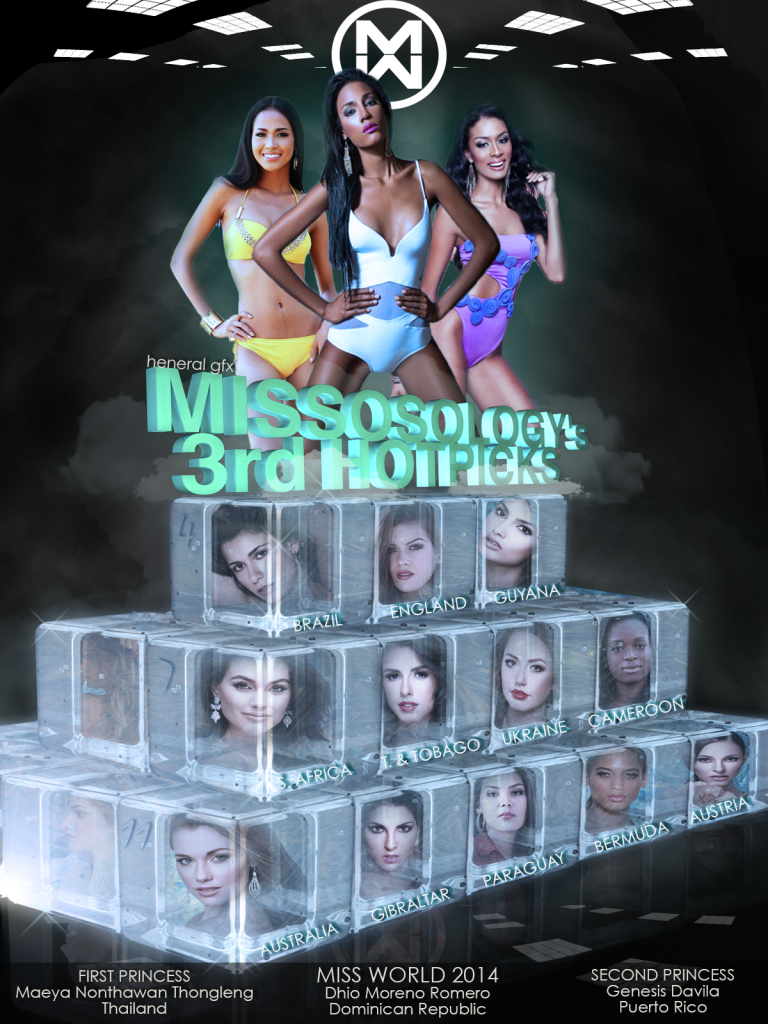 Others who made it on our list are:
4.) Miss Brazil Julia Gama
5.) Miss England Carina Tyrell
6.) Miss Guyana Rafieya Husain
7.) Miss South Africa Rolene Strauss
8.) Miss Trinidad and Tobago Sarah Jane Waddell
9.) Miss Ukraine Andriana Khasanshin
10.) Miss Cameroon Larissa Ngangoum
11.) Miss Australia Courtney Thorpe
12.) Miss Gibraltar Shyanne Azzopardi
13.) Miss Paraguay Myriam Arévalos
14.) Miss Bermuda Lillian Lightbourn
15.) Miss Austria Julia Furdea