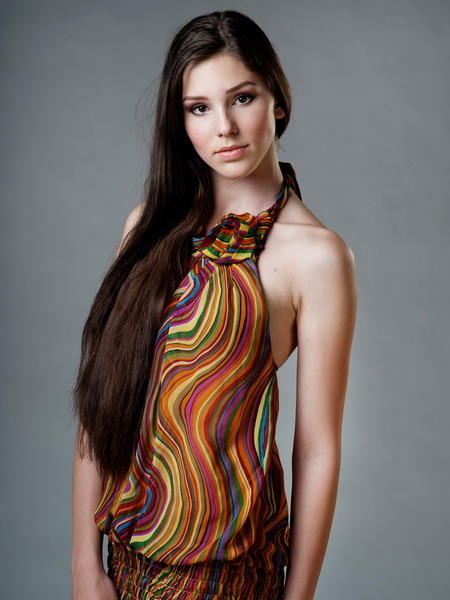 Slovak Republic is not really a top notch nation at Miss World. Except for last year, no Slovakian beauty has ever reached the semis of the pageant. This central European nation started participating in 1993 after its divorce with the neighboring Czech Republic. When compared to the latter, Slovak Republic is basically way behind as there is already a Czech Miss World.
Last year opened some opportunities for the Slovak beauties at Miss World. Karolina Chomistekova, despite being labelled as an underdog showed to the world that Slovak beauties can be ranked alongside with that of superpower nations of India and the United States. Karolina was even picked as one of the Top 12 in the talent, Top 32 in the Beach Beauty, and Top 20 in the Sports challenge. If the Miss Slovensko organization is wondering what formula is needed for a Slovak Miss World, all they have to do is ask Karolina to impart her experience at Miss World 2013.
That is why the newly crowned Miss Slovenkso Laura Longauerová should be in a better position. First of all, she has a beauty with an aura of that of a Miss World winner. She looks sweet and this is good news as sweet beauties has always been the preference of Miss World. But Laura can be a chameleon as she can be styled to look elegant or chic or glamorous. Her height matches her beauty but of course being tall is no guarantee of victory nowadays. What is most likable about Laura is that her overall impact onstage during the nationals finals simply screams Miss World.
There are of course some room for improvement. To start with, Laura needs to tone her body especially in the leg area. She also needs to know from Karolina on what are the do's and don't's at the Miss World pageant. Laura needs to hone her talent and she needs to genuinely appreciate the Beauty with a Purpose project of Miss World. After all, winning the Miss World pageant does not rely on having a Miss World aura alone.
Indeed, a Slovak victory at Miss World would be unprecedented and will pave way for the Slovak Republic to do well in the other Big4 pageant. Although it is pretty much way too early to tell how Laura would fare, there is no denying though that she is simply the right delegate for Slovak Republic at Miss World 2014.