[Sanya, China, 8 December 2018] Vanessa Ponce de Leon from Mexico has been crowned the winner of the 68th Miss World final held in Sanya, China and now holds the coveted title of Miss World 2018.
Vanessa was crowned on the world's biggest stage by her predecessor 2017 Miss World, Manushi Chhillar. The Miss World Final attracts a global TV audience of one billion viewers worldwide. When combined with its social media and website, Miss World has reached more than two billion people in the run up to the final.
Vanessa completed her Degree in International Business and is currently on the Board of Directors of a Rehab centre for Girls and volunteers for 'Migrantes en el Camino.' She is a speaker for the National Youth Institute as well as working as a model and a presenter. Vanessa has qualified as an open water scuba diver; she also enjoys playing volleyball, painting and ultimate Frisbee. Her favourite TV show is 'Downton Abbey.' Personal Motto: 'We all need each other.'
Runner up was Nicolene Pichapa Limsnukan from Thailand.
This year, 118 countries were represented at Miss World 2018. The top 30 finalists are decided by the Miss World fast track events (Sports, Talent, Top Model, Head to Head Challenge, Multimedia and Beauty With A Purpose) and the judges. There have been more 100 million public votes, these are combined with the decisions of the judging panel to determine the final five contestants – one winner from each continent. Miss World 2018 was selected from the final five candidates.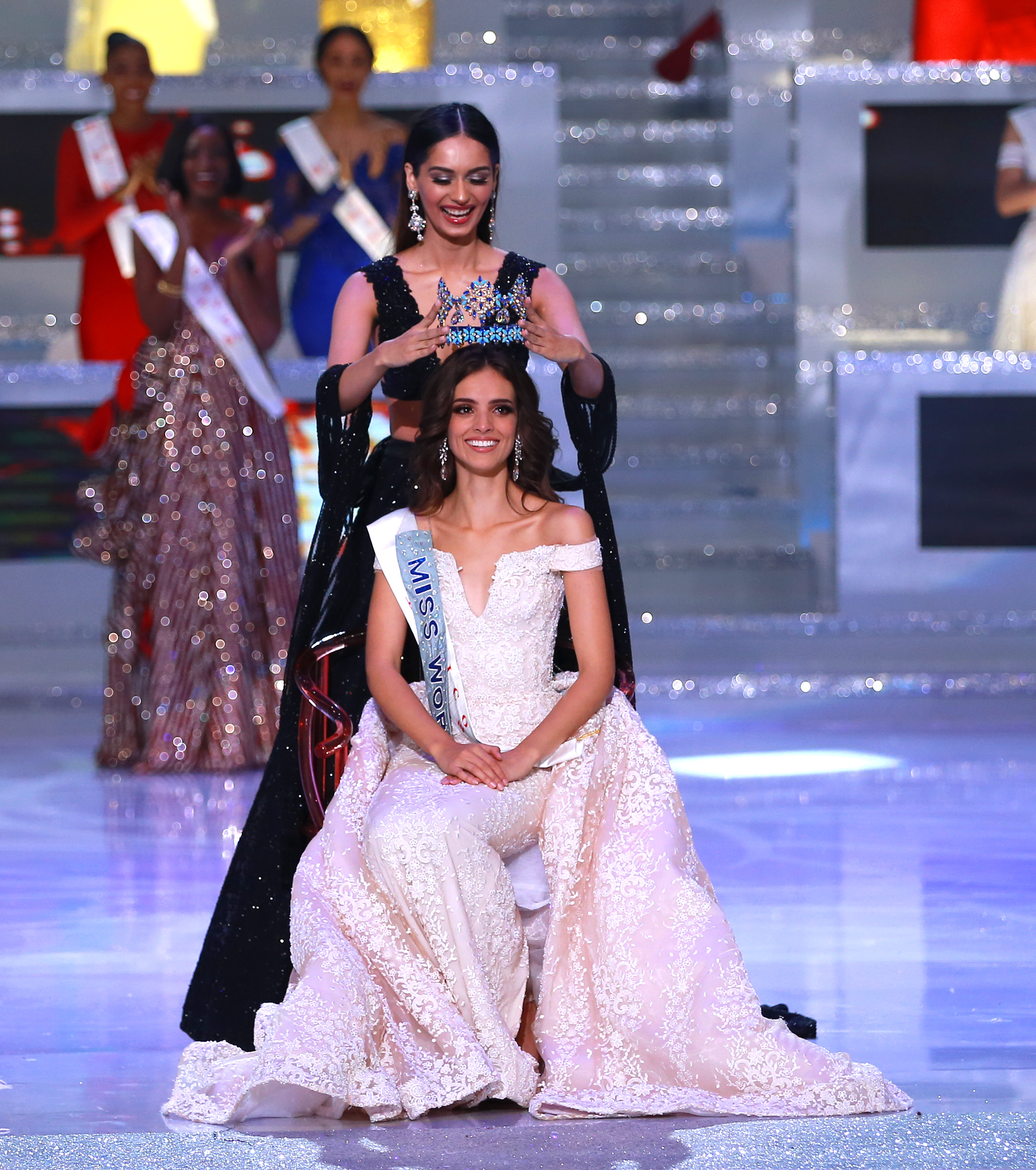 Miss World Continent Winners
This year for the first time five contestants have been announced as Miss World Continent Winners. The five Continental Winners will play an important role in Miss World and Beauty With A Purpose in the coming year as the reigning Miss World and Continental Winners will visit projects in each of the winner's continents to raise awareness. The winners of each continent:
· Miss World Europe – Belarus, Maria Vasilevich
· Miss World Caribbean – Jamaica, Kadijah Robinson
· Miss World Americas – Panama, Solaris Barba, replaced Vanessa Ponce de Leon as the Continental Winner
· Miss World Africa – Uganda, Quiin Abenakyo
· Miss World Asia & Oceania – Thailand, Nicolene Pichapa Limsnukan
The show began with a grand opening number where the contestants vying for the Miss World crown entertained the audience with an enchanting dance number. Entertainment in the evening included UK pop sensation Donel Mangena, Asia chart topper Dimash and Sister Sledge.
The Miss World Final Show set has been designed by Beijing Rise whose design credits include the Beijing Olympic Games and the Eurovision Song Contest.