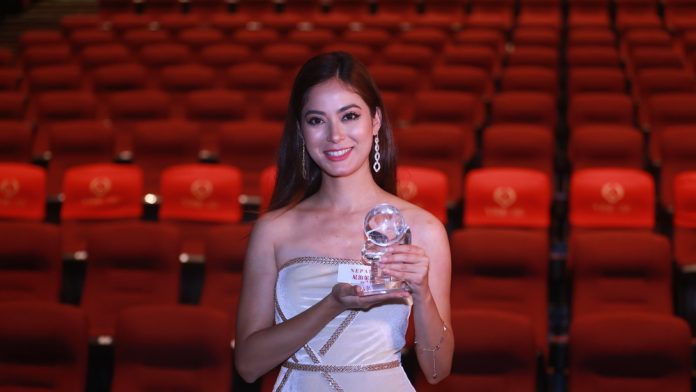 Text by Drew Francisco
Shrinkhala Khatiwada of Nepal has officially secured her spot in the Miss World 2018 quarter-finals after winning both the Beauty With A Purpose (BWAP) and Multimedia fast track challenges.
Vanessa Ponce of Mexico and Finali Galaiya of Kenya placed second and third, respectively, in the Multimedia challenge. The candidates were evaluated based on all social media platforms, audience engagement, creative content and influence.
Meanwhile, Khatiwada's BWAP on designing and building health centers for remote villages earned the nod of the judges among 25 shortlisted projects. The selection process was held at the Moulin Rouge Theatre at the Mangrove Tree Resort World in Sanya, China on December 3. New Zealand and Indonesia placed second while Mexico and Vietnam placed third.
Khatiwada now joins Kanako Date of Japan (Talent), Maëva Coucke of France (Top Model), and Marisa Butler of the United States (Sports) as the Fast Track challenge winners.
Also joining them in the Top 30 were the 10 winners of the Head-to-Head Challenge: Jannatul Ferdous of Bangladesh, Anahi Hormazabal of Chile, Anukreethy Vas of India, Larissa Ping of Malaysia, Murielle Ravina of Mauritius, Vanessa Ponce of Mexico, Vanessa Peh of Singapore, Nicolene Limsnukan of Thailand, Quiin Abenakyo of Uganda, and Veruska Ljubisavljević of Venezuela. Missosology.Org