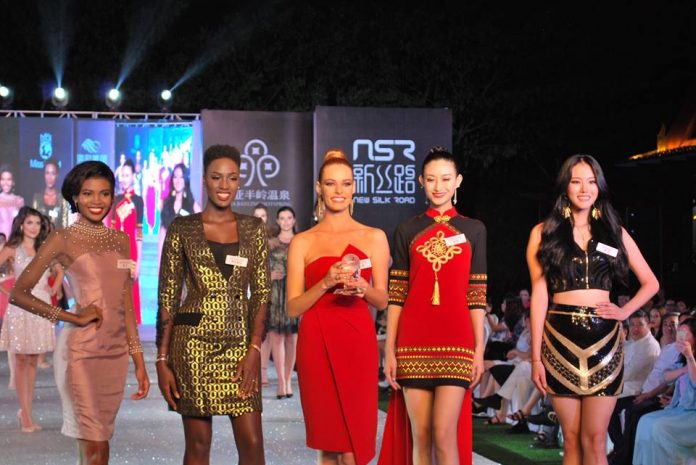 Maëva Coucke of France won the Miss World 2018 Top Model challenge held November 20 at the Sanya Ocean Sonic Banling Hotspring Resort, earning her the first automatic placement in the quarterfinals.
Mao Peirui of China PR placed second, while Aïsattou Filly of Senegal finished third. Bo Ah Cho of Korea and Thulisa Keyi of South Africa were fourth and fifth, respectively.
The rest of the Top 32 were:
Australia – Taylah Cannon
Barbados – Ashley Lashley
Belarus – Maria Vasilevich
Belgium – Angeline Flor Pua
Brazil – Jéssica Carvalho
Chile – Anahi Hormazabal
Croatia – Ivana Mudnić Dujmina
Germany – Christine Keller
Greece – Maria Lepida
Guadeloupe – Morgane Thérésiné
Italy – Nunzia Amato
Japan – Kanako Date
Malaysia – Larissa Ping Liew
Mexico – Vanessa Ponce
Nepal – Shrinkhala Khatiwada
New Zealand – Jessica Daniel Tyson
Nigeria – Anita Ukah
Panama – Solaris Barba
Philippines – Katarina Rodriguez
Poland – Agata Biernat
Russia – Natalya Stroeva
Spain – Amaia Izar
Sri Lanka – Nadia Gyi
Thailand – Nicolene Pichapa Limsnukan
Turkey – Sevval Sahin
Vietnam – Trần Tiểu Vy
Designer award
Meanwhile, Mao Peirui of China PR and Thulisa Keyi of South Africa were co-winners of the Miss World Designer Award. The representatives of Portugal, Malaysia and Thailand completed the Top 5.