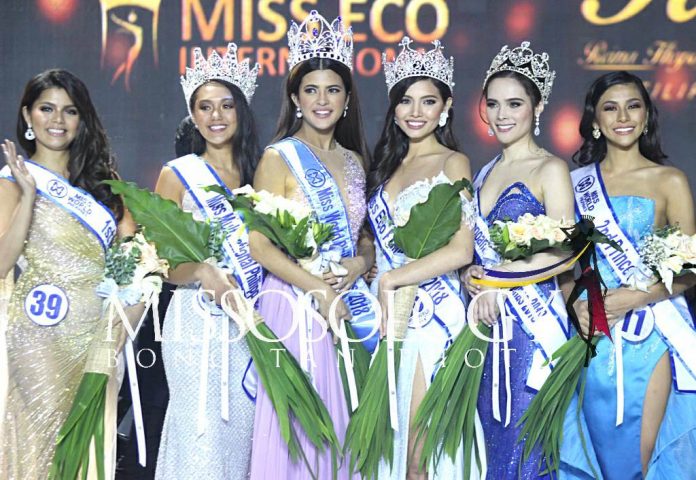 Text by Drew Francisco; Photos by Bong Tan
Katarina Rodriguez was crowned the new Miss World Philippines in glittering ceremonies held October 7 at the Mall of Asia Arena in Pasay City.
The 26-year-old beauty queen from Davao City bested 39 other candidates for the title and the right to represent the Philippines at the 2018 Miss World pageant in December in Sanya, China. She also bagged the Best in Long Gown and Beach Beauty fast-track challenge special awards.
Prior to joining Miss World Philippines, Rodriguez won the Bb Pilipinas Intercontinental 2017 crown at the Bb Pilipinas pageant last year. She competed at the Miss Intercontinental 2017 pageant and placed first runner-up.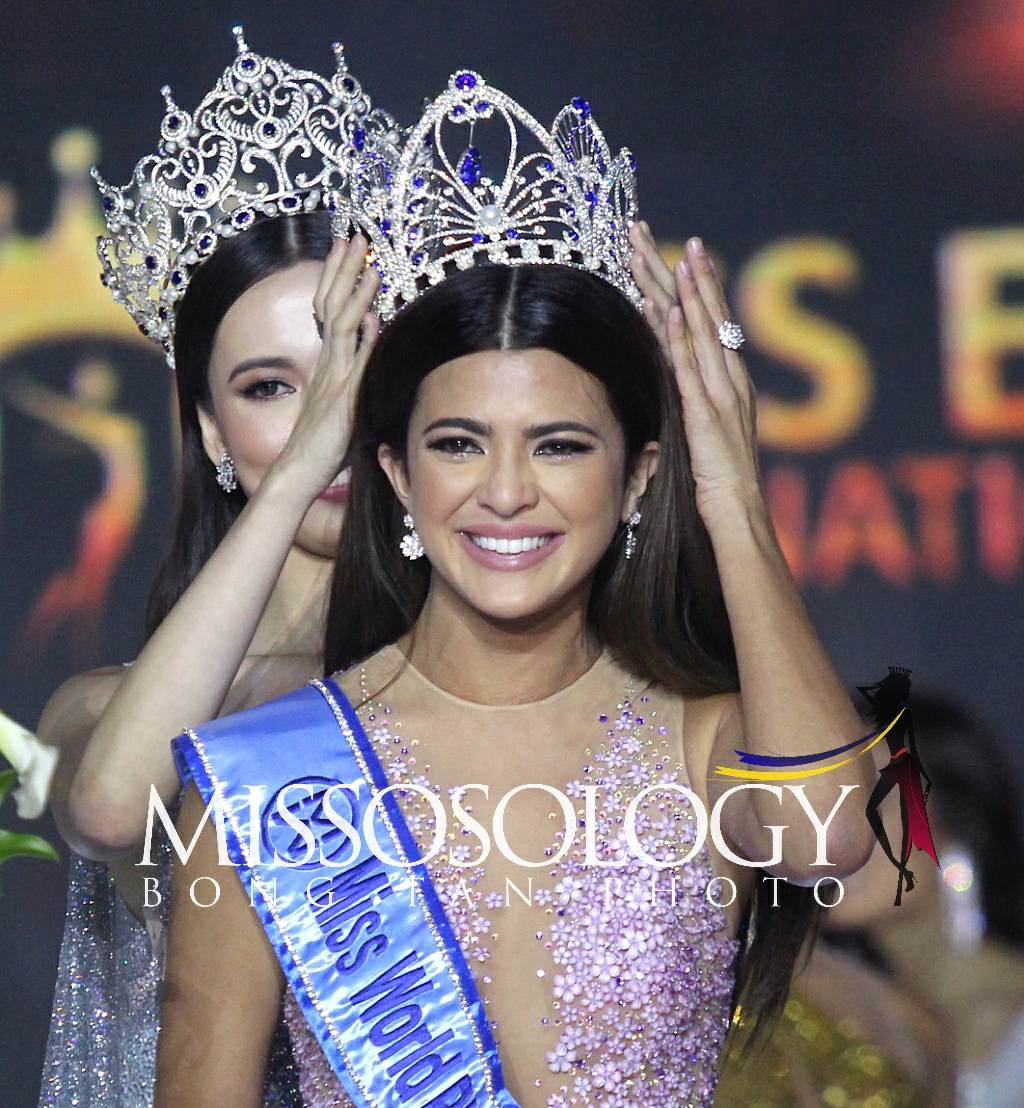 Winners, too
Also crowned in the same event were Reina Hispanoamericana Filipinas 2018 Alyssa Muhlach Alvarez, Miss Eco Philippines 2018 Maureen Montagne, and Miss Multinational Philippines 2018 Kimi-Lei Mugford. The three have big shoes to fill following the country's victories in the international pageants (Reina Hispanoamericana 2017 Teresita Ssen Marquez, Miss Multinational 2018 Sophia Senoron, and Miss Eco International 2018 Cynthia Thomalla).
Three Miss World titleholders were part of the panel of judges: Megan Young (2013), Stephanie del Valle (2016), and Manushi Chhillar (2017). Mr World 2012 Francisco Escobar co-hosted the event alongside actress Carla Abellana and Miss World 1993 second princess Ruffa Gutierrez.
Check out the full results below:
Top 10
#32 Kylah Sanchez
#35 Kimi Mugford
#5 Kim de Guzman
#27 Katarina Rodriguez
#34 Denielle Magno
#33 Alyssa Muhlach Alvarez
#23 Marianne Marquez
#16 Maureen Montagne
#11 Pearl Hung
#39 39 Chanel Morales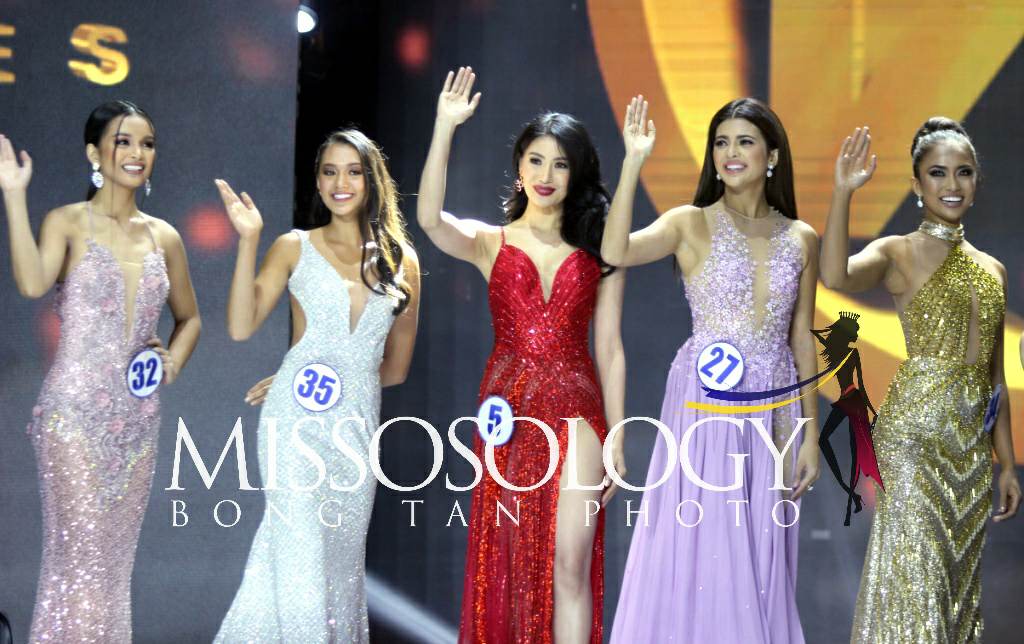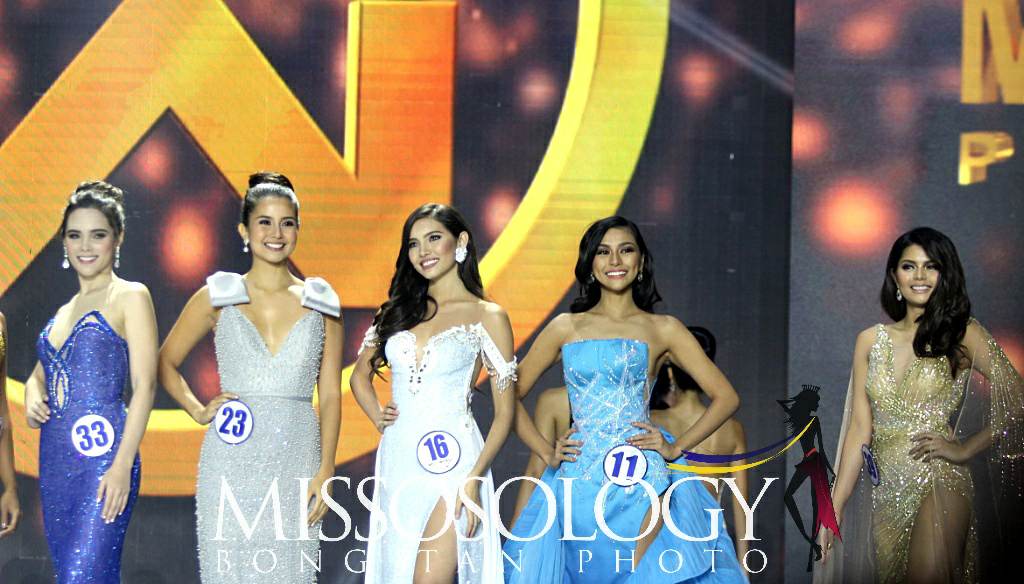 Top 16
#27 Katarina Rodriguez
#33 Alyssa Muhlach Alvarez
#35 Kimi Mugford
#16 Maureen Montagne
#6 Danica Reynes
#5 Kim de Guzman
#9 Arienne Calingo
#32 Kylah Sanchez
#10 Paulina Labayo
#34 Denielle Magno
#21 Annalita Vizcarra
#14 Monique Tuzon
#31 Cleopatra Jones
#23 Marianne Marquez
#39 39 Chanel Morales
#11 Pearl Hung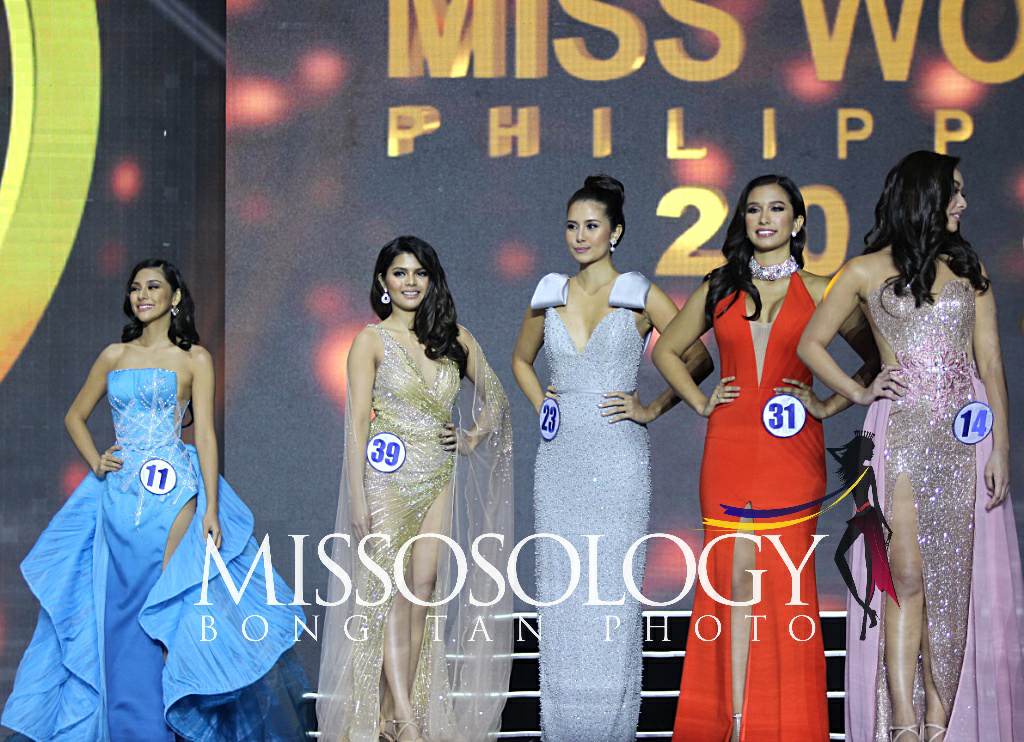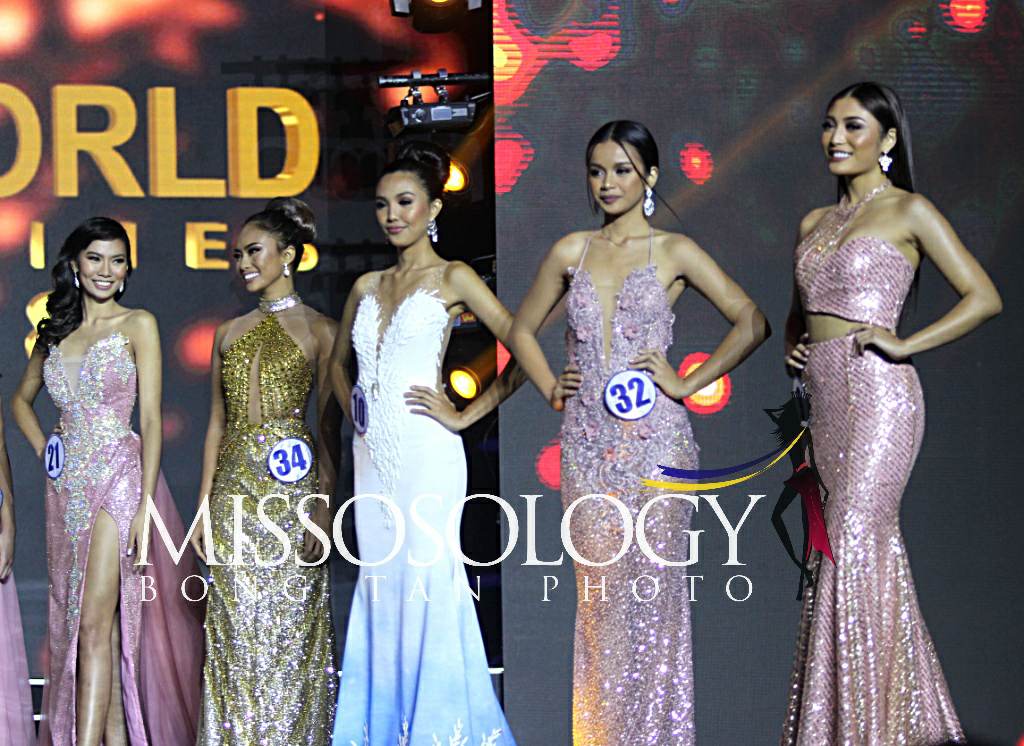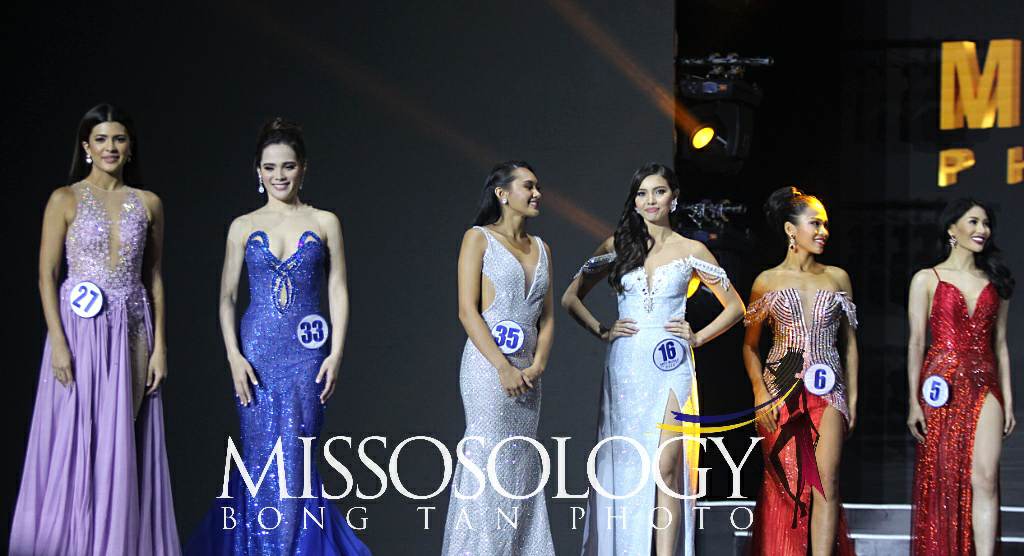 Fast-track winners
Beach Beauty: #27 Katarina Rodriguez
Multimedia: #33 Alyssa Muhlach Alvarez
Sports: #35 Kimi Mugford
Top Model: #16 Maureen Montagne
Talent: #6 Danica Reynes
Charity: #5 Kim de Guzman
Miss BYS Philippines: #33 Alyssa Muhlach Alvarez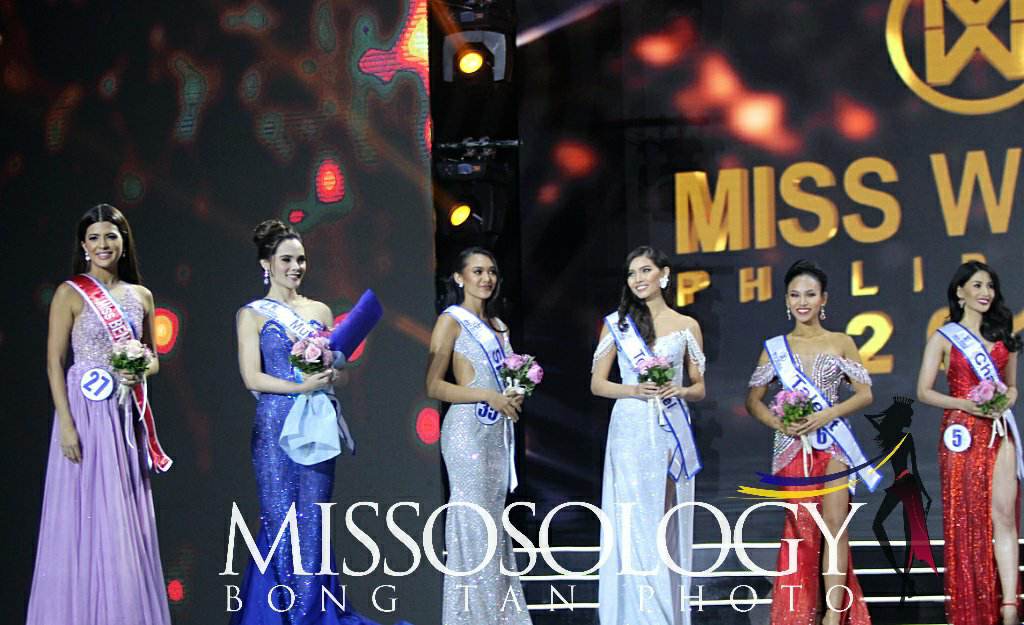 Special Awards
Best in Long Gown: #27 Katarina Rodriguez
Miss Photogenic: #39 Chanel Morales
Miss Philippine Airlines: #16 Maureen Montagne
Miss GCOX: #16 Maureen Montagne and #33 Alyssa Muhlach Alvarez
Miss Resorts World Manila: #27 Katarina Rodriguez
Miss Erase Placenta: #33 Alyssa Muhlach Alvarez and #39 Chanel Morales
Miss Tanduay: #16 Maureen Montagne
Miss Cosmo Skin: #27 Katarina Rodriguez
Best Skin by Cathy Valencia: #33 Alyssa Muhlach Alvarez
Miss Blue Water Day Spa: #16 Maureen Montagne and #27 Katarina Rodriguez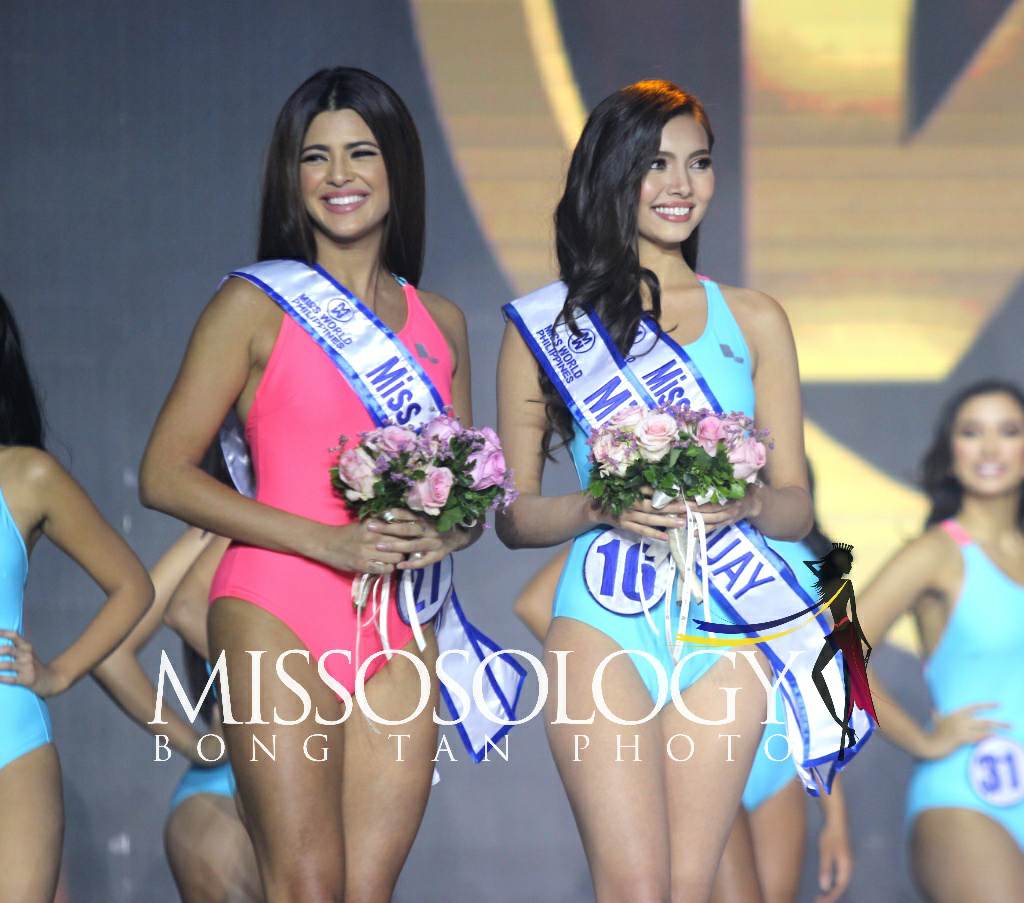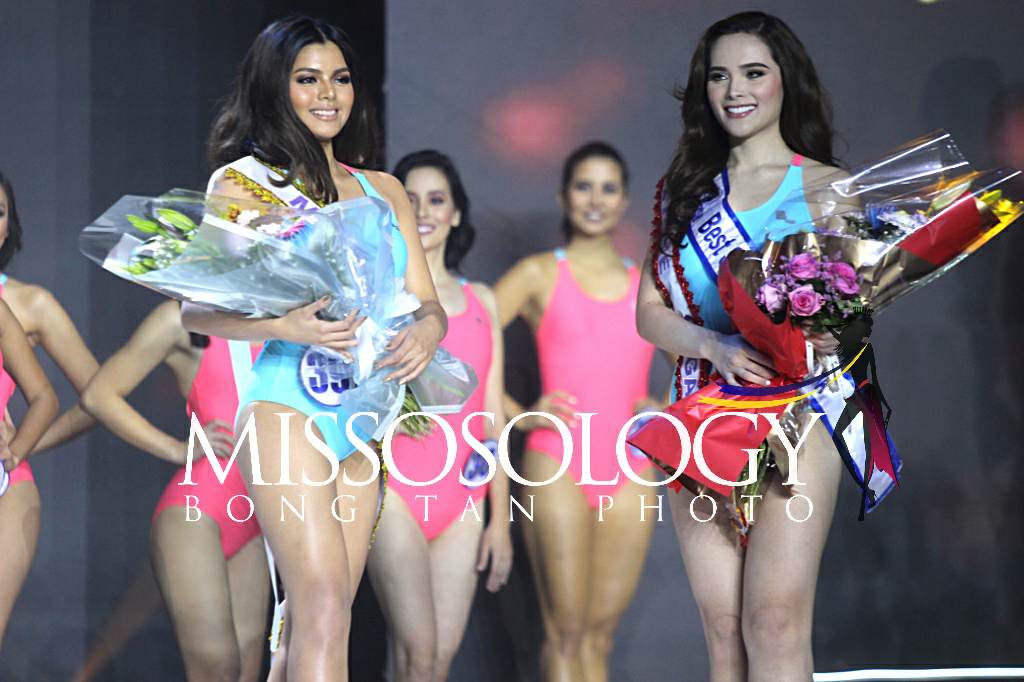 Photos by Bong Tan; Missosology.Org