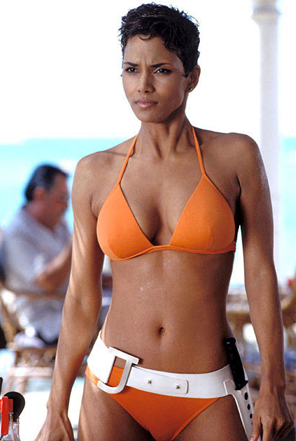 This year, a James Bond film entitled Spectre will be released soon on theaters near you. It marks as the 24th film about the British spy and is one of the longest continually-running film series in history. One of the biggest attraction in the film is the appearance of stunning women who either as heroines and villains. Among the Big4 pageants, Miss World can boast for having the most number of Bond Girls – beautiful women who took part either in leading or cameo roles in a Bond movie. Here, we take a look at these beautiful women who appeared in a James Bond movie.
Denise Perrier (Miss World 1953) – Diamonds Are Forever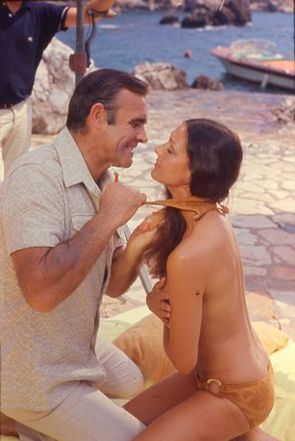 The French vixen in Denise appeared in Diamonds Are Forever, where she flaunted her vavavoom body briefly. She played Marie where Sean Connery forced her to give the location of the villain Stavros after he strangled her of her upper underwear.
Claudine Auger (Miss World 1958 1st Runner Up) – Thunderball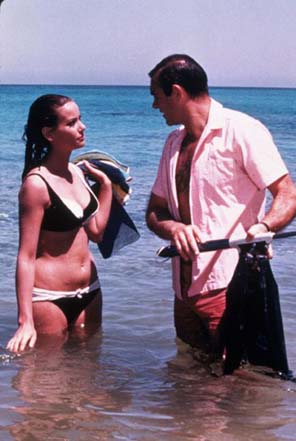 Claudine is Miss World France and later the first runner-up at Miss World 1958. She played the role of Domino, an Italian beauty associated with the villain Largo at the film Thunderball. 
Lesley Langley (Miss World 1965) – Goldfinger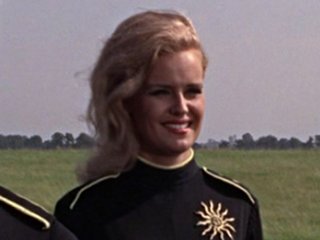 Lesley, an English beauty from Weymouth, is Miss World 1968 which also marked as UK's first back-to-back win a Big4 Pageant. Lesley had a cameo performance in Goldfinger where she served as a pilot for a globetrotting circus group.
Eva Rueber-Staier (Miss World 1969) – The Spy Who Loved Me, For Your Eyes Only, Octopussy
Eva is an Austrian beauty who won the Miss World 1969 title. She played a recurring role as General Gogol's assistant Rubelvitch in three James Bond movies.
Mary Stävin (Miss World 1977) – Octopussy and A View to a Kill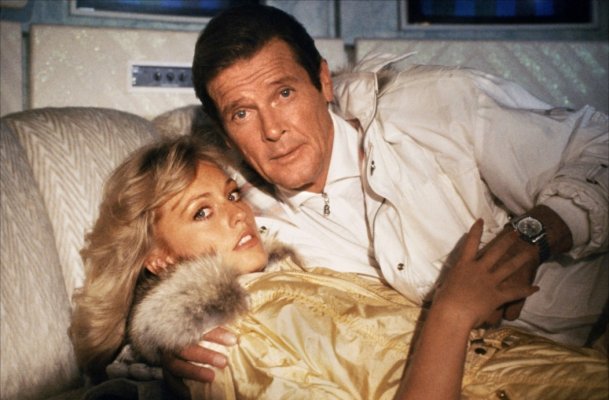 Mary is drop dead gorgeous blonde from Sweden who won the Miss World 1977 title. She played two distinct roles in two James Bond movies. She first appeared as one of the Octopussy girls in Octopussy and later as agent Kimberley Jones in A View to a Kill.
Michelle Yeoh (Miss World Malaysia 1983) – Tomorrow Never Dies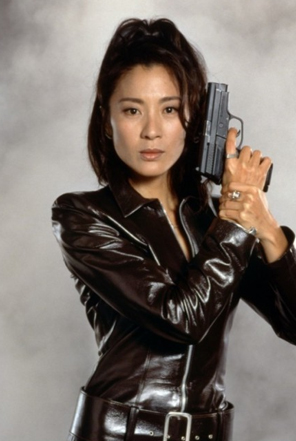 Michelle participated at Miss World 1983 but unfortunately she was unplaced. In 1997, she rose into stardom after playing the role of Colonel Wai Lin, a Chinese spy allied with James Bond played by Pierce Brosnan.
Halle Berry – (Miss World 1986 5th runner-up) – Die Another Day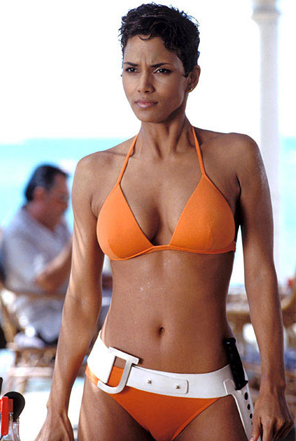 Halle is an Academy Award winner actress who was a 5th runner-up at Miss World 1986. She played the role of Jinx, a femme-fatale NSA agent who falls in love with James Bond played by Pierce Brosnan.