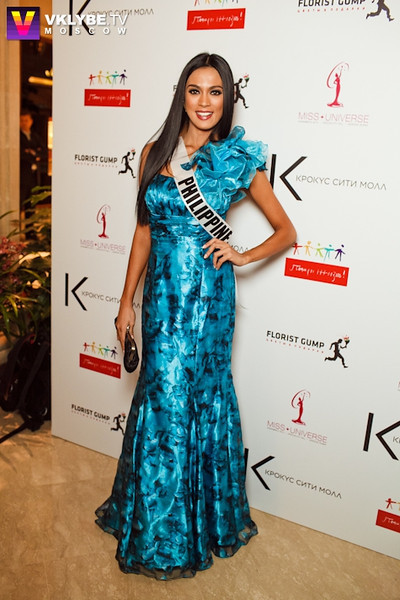 Here are some of the tidbits during the Miss Universe 2013 Charity Auction
1.) The proceeds went to the charity group called "Gift of Life" founded by actresses Dina Korzun and Chulpan Khamatova.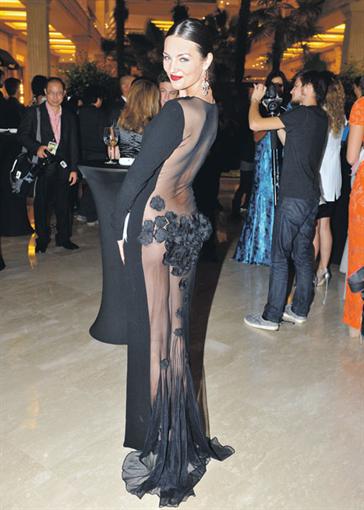 Miss Lithuania's daring dress
2.) Miss Lithuania stole the limelight with the Russians calling her dress inappropriate
Miss Russia with founders of the charity
3.) The Russian media called their local girl as simple and was drowned by more stunning delegates.
4.) The Latinas stole the attention in particular Miss Puerto Rico and Miss Venezuela
5.) Frontrunners Miss Poland, Miss Spain and Miss Ukraine are also big hits
Some of the contestants who wore blue that night
6.) Blue is the most popular among the wardrobes of the night
7.) There are a lot of bizarre gifts in the auction – Miss Panama brought a large nail from the construction of the Panama Canal, Miss Belgium brought chocolates sculpted in her own image.
8.) There are some valuable gifts too like the Usain Bolt sign shirt from Miss Jamaica, Oriental pearls from Miss Philippines and pink Ostrich skin bag from Miss Namibia.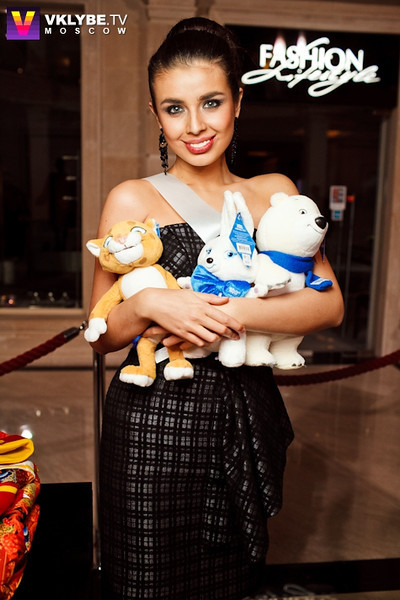 9.) Local girl brought the collectible mascots for the Sochi Winter Olympic Games.
9.) In overall, the auction collected 6.8 million rubles roughly over 210, 000 US Dollars
10.) The cheapest item sold for US$200 while the most expensive one fetched US$ 75, 000.
11.) The evening concluded with a performance in the swimming pool of scuba equipped "mermaids".