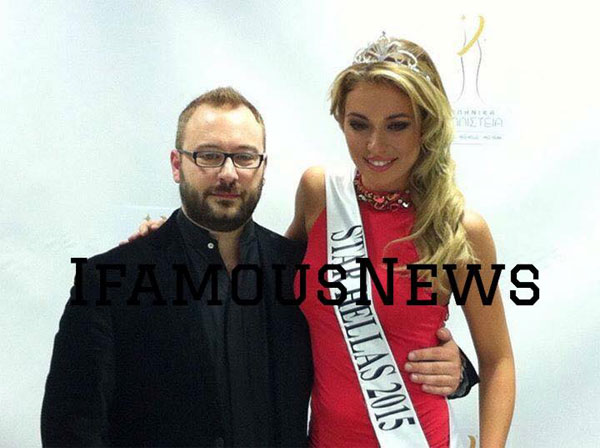 Mikaela Fotiadis was elected as Miss Universe Greece in a casting held on October 30, 2015. Mikaela who is half Dutch came from the island of Crete and is very much experienced in international competition. She already represented Greece at Miss Young International, Miss Tourism and recently on the Next Top Model Contest.
Mikaela Fortidis will represent Greece at the Miss Universe contest which will be held in Las Vegas, Nevada. The finals night will be on December 20 and will be beamed live on Fox Channel. This will be the first edition of Miss Universe under the new owners as Donald Trump sold the pageant to WME/IMG.
Greece has one Miss Universe winner, Kyriaki "Corinna" Tsopei who won the title in 1964. Her feat was almost duplicated by Evelina Papantoniou but was stopped on her tracks by the local girl. While Greece enjoyed numerous placements at the pageant in the 1960s, it doesn't have much success lately. The last Greek to be in the semis of Miss Universe was Evagelia Aravani and that was ten years ago.