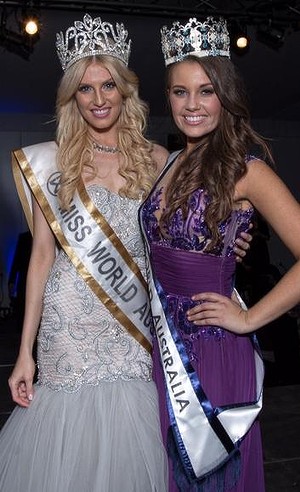 A 24-year old author, stylist and journalist is the new Miss World Australia! Brisbane native Courtney Thorpe prevailed over 42 women from across Australia and clinch the right to represent her country at the Miss World 2014 pageant. Courtney, who once called as a hopeless chubby girl, expressed her disbelief when she was crowned Sunday night at a private resort in Hunter Valley, NSW.
"I am still in shock! It's not every day that you wake up and realise that all your dreams have come true and your whole life has changed. It's a mix of excitement, nerves and happiness," she told the press.
The first runner-up of the contest is Alex Hecker while Laura Jane Corker finished as second runner-up. In 1971, Australia won its first ever Miss World crown and recently had a good run after an unbroken semis finish since 2011.