The end of Philippines' streak at Miss Universe was never a matter of how but when. What was shocking is that it ended just when the country sent a very top-quality contestant. Ever since she was crowned as Miss Universe Philippines, Celeste Cortesi has earned a legion of fans not only in her home country but also from around the world. Pageant pundits, self-styled online seers including pageant analysts at the network giant Telemundo all predicted that Miss Philippines Celeste Cortesi had a very good shot at the crown.
While it was clear from the start that a new owner means a new direction for Miss Universe, it  seems the Miss Universe Philippines organization was unable to anticipate the possible changes and that they became too complacent. It was reflected in the performance of Celeste during the prelims where that principle of "know when to bloom" was still used. It was obvious that Celeste was holding back and reserving her best punch for the finals night anticipating that her prelim performance was good enough for the Top 16.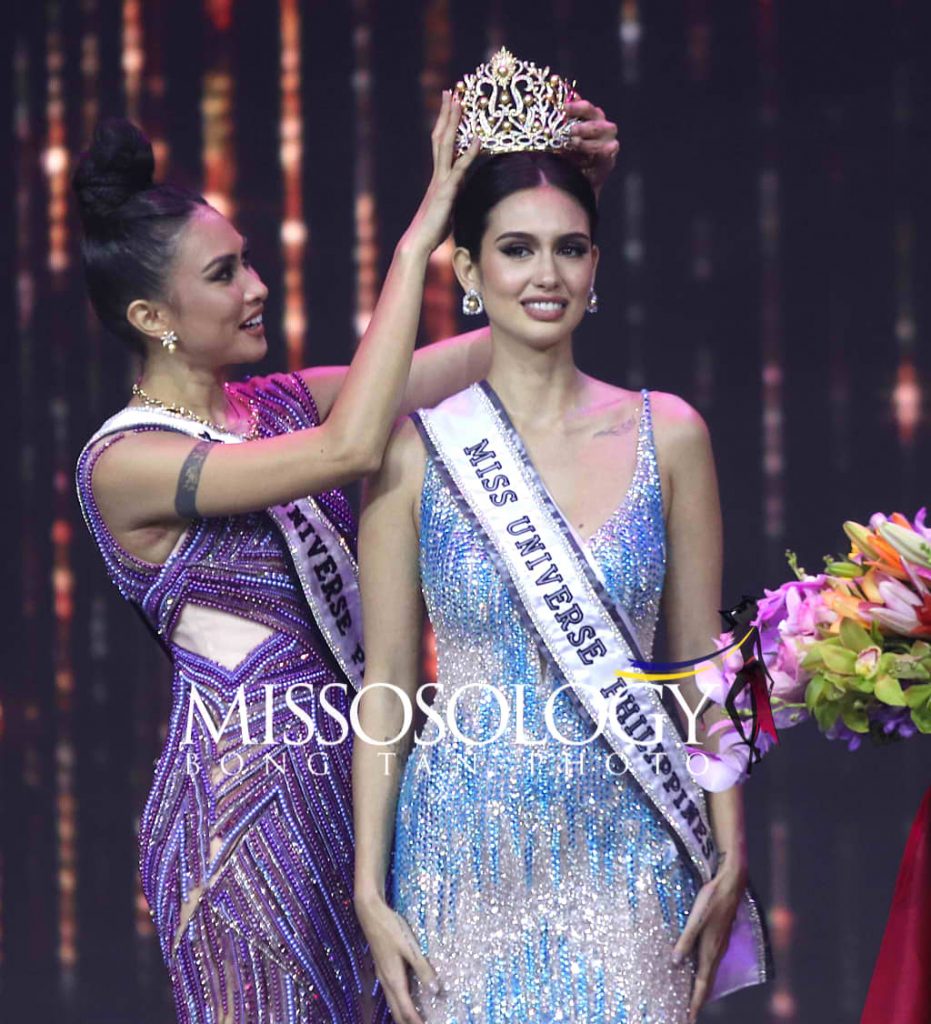 However, the crux of the issue might not be visible from the public eye. With an all-woman crew and judges, the Miss Universe pageant is now focusing on the substance of each candidate. The Top 16 semifinalists for example are all deeply rooted in their communities and are advocates of something worthwhile ranging from environmental sustainability to promotion of quality education. Contrast that with Celeste who grew up in Italy and can barely speak Filipino. During the closed-door interviews, it was easy for the judges to see that Celeste's engagement to the country that she was representing is as shallow as a pan.
While there were other issues that contributed to this heartbreaking failure, it is important that the salient point will not be missed. If Miss Universe is now looking for a woman with a substance and a woman that is worthy to be called as a transformational leader, then Celeste was not a top-notch candidate that we thought she was. So much focus was put on her looks, her gown, her body and her catwalk skills such that everyone missed the fact that Celeste never had a meaningful and deep involvement to the country that was emblazoned on her sash.
Miss Universe Philippines needs to go back to the drawing board in order to recalibrate their approach and revise the way they think and operate. Now that the streak was broken, the semifinals placement is no longer guaranteed. It is time for them to up the ante otherwise, they should return the franchise to the organization that is responsible for the four Miss Universe crowns of the Philippines.