Text by R. Galvez [@the4ofustraveling]
Here's our procedure in determining who we think aced the swimsuit preliminaries. The core members of Missosology were asked to score each candidate during the swimsuit preliminaries. The total average scores were then obtained.
Core members: R. Galvez, Stephen Diaz [@stephen.inventor.diaz], Ameer Gamama [@ameer_emir679], Bong Tan [@bong.tan], Krizza Enriquez [@kxxenriquez]
Bubbling up: Mauritius, South Africa, Chile, Panama, Vietnam
No. 15 Miss Australia Monique Riley
Monique came out like a sassy Latina beauty with an explosion of confidence and undeniable beauty. She's been out of the radar for quite sometime but she really did well at the swimsuit prelims.
No. 14 Miss Aruba Kiara Arends
Shapely and leggy, Kiara successfully projected her beauty onstage. While she is constantly overshadowed by her neighboring contestant, Kiara proves she can shine in her own way as well.
No. 13 Miss Mexico Irma Miranda
She has a great stage presence with fierce projection and a pasarela that can challenge the frontrunners.
No. 12 Miss Italy Virginia Stablum
She has a great body structure but it is a bit surprise she ranks a bit lower than expected. Perhaps the bar was set quite high for her.
No. 11 Miss Jamaica Toshami Calvin
Toshami's sensual yet elegant walk onstage certainly won a lot of hearts. Love her stride and the way she presented her cape is one of the best in the competition.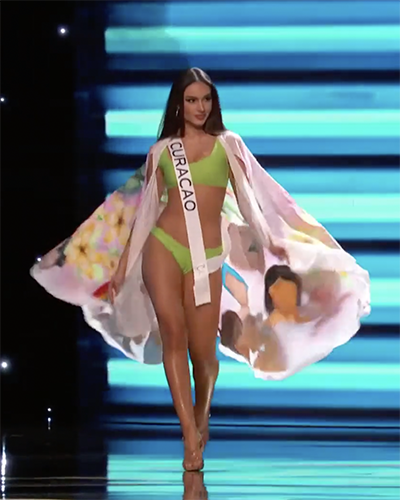 Truly an ethereal beauty. She came out with that classic "think murder" look.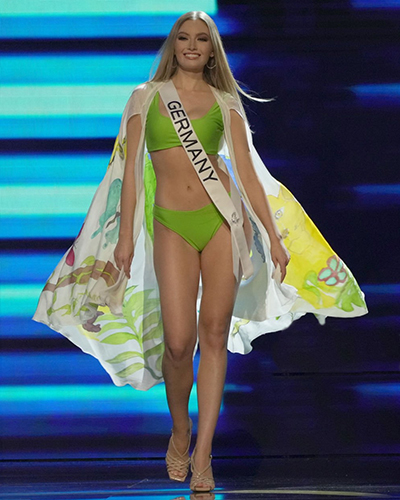 She's got the beauty and the body and don't be surprised if she will be in the Top 10 or even Top 5 at the finals night. The way she sway her hips and the way she smiles scream elegance.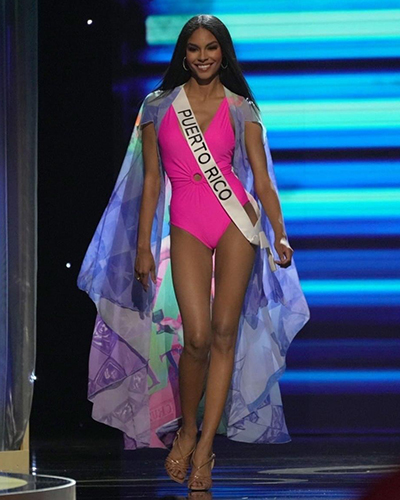 Ashley exuded freshness with just the right amount pizzaz. Her mile-long leg is her best asset in this competition.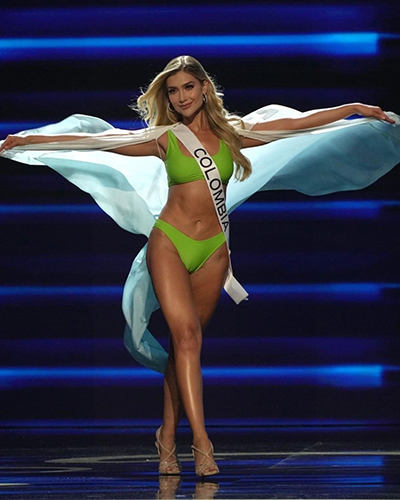 She's got a lovely physique and has a commanding presence onstage. Maria Fernanda is showing everyone why she remains a serious contender for the crown.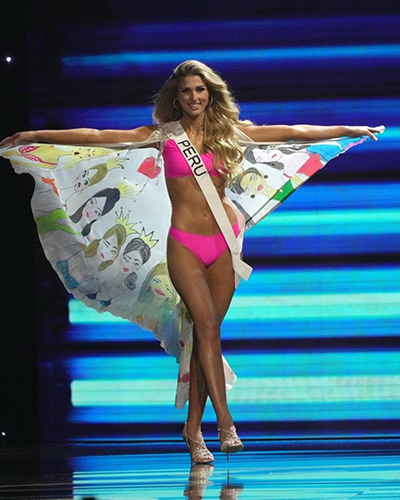 Such as a lithe and a statuesque beauty, Alessia's body matches well with her facial beauty.
Amanda is just sophisticated in every turn and smile. She's comfortable onstage and she is just oozing with both sexiness and confidence. She's a worthy frontrunner who can bring home Venezuela's 8th title.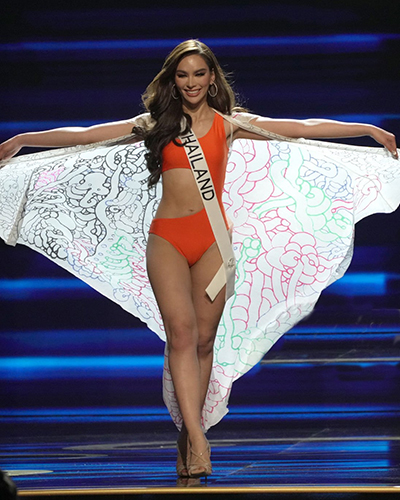 Anna projected a queenly aura worthy of a Miss Universe crown. She restrained her fierceness and she just came out as perfect. With a beautiful projection, excellent poses and mesmerizing facial expression, what else could ask for from Anna?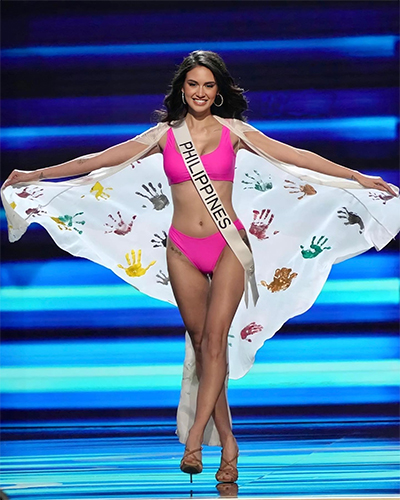 Simply divine, Celeste ruled the catwalk with ease. She is a serious contender for the crown and if history is to be consulted, she's got more cards up her sleeve when it comes to catwalk skills. That is something we look forward to come finals night.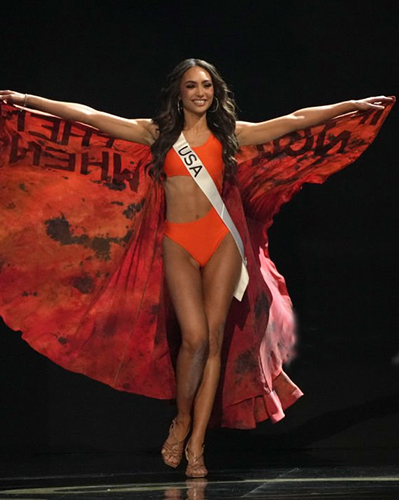 She's got the vibe and the energy and no amount of controversies can dampen her mood. R'bonney came onstage to slay and she left no crumbs.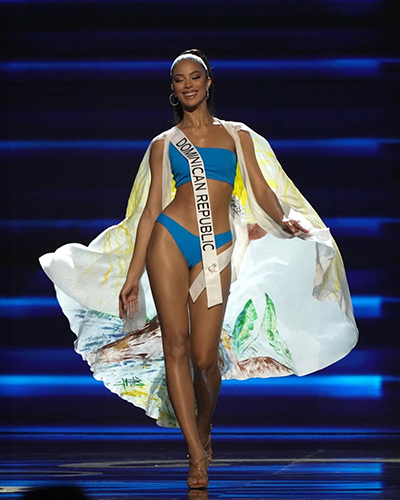 Andreína is a towering figure teeming with confidence. She eluded our attention in the early stages of Hot Picks but she is now proving us wrong. She is an impressive beauty queen that could easily snatch the Miss Universe title!