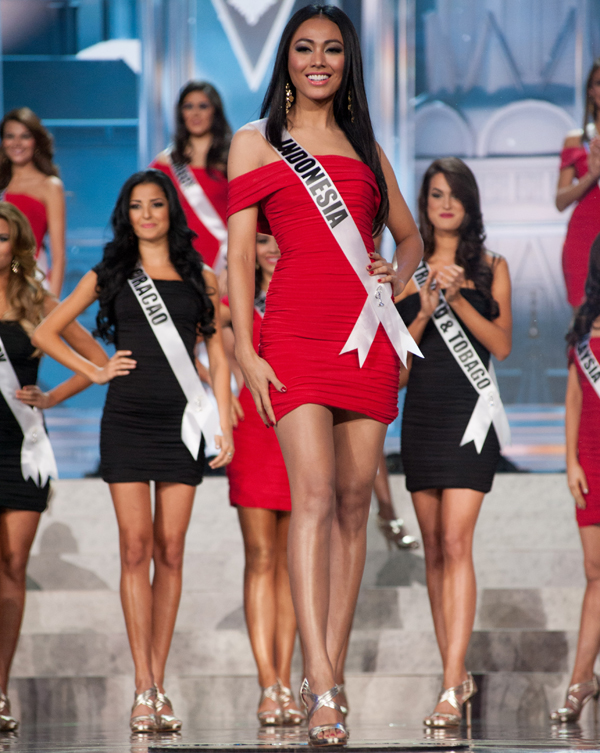 Indonesia is doing something right at Miss Universe. With the inclusion of Whulandary Herman at the Miss Universe 2013 semis, the country can now be proud of two placements at Miss Universe (in 2005 Artika Sari Devi was also one of the semifinalists). The country started joining at Miss Universe in 1974 and it continued until 1977. In the 1980's, Indonesia only participated thrice – in 1980, 1982 and 1983. Attempts to return to the pageants were largely hampered by the Suharto-era ban on joining beauty pageants with swimsuit segments. In 1994, Indonesia got an observer status in Manila and in 1995 Susanty Manuhutu participated in Las Vegas and in full defiance of the ban.
A quick refresher on Indonesia's history at Miss Universe will allow us to appreciate how the two semis placement of Indonesia is truly important. It is a nation that struggles to get past the religious and historical barriers. In 2005, the participation of Artika was largely overshadowed by the Islamic protesters back home. Whulandary's Miss Universe campaign was also marred by similar protests albeit it was directed on the Miss World contest that was held in country earlier this year. The good news however is that Indonesia has a bright future at Miss Universe. Whulandary's Top 16 finish is a testament that Puteri Indonesia is doing something right.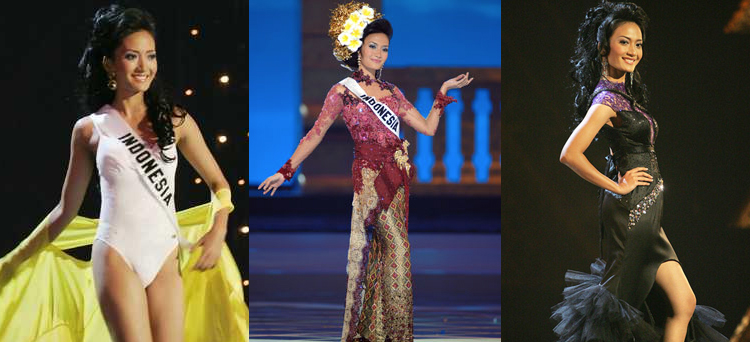 Yet, Indonesia must also learn from what it is doing wrong. For example, in 2005, the busy skirt of Artika's black gown did cost her the Top 10 inclusion. This year, the one-piece choice of Whulandary is the very reason why she did not advance any further. Indonesia should learn how to design the gowns that complement the beauty of their contestant. It must avoid going with the trend and instead focus on designing something that is out of the box. Also, despite being a generally conservation yet a tolerant nation, Indonesian beauty queens must learn how to use a two piece swimsuit. Only a few Miss Universe contestants actually survived the cut using a one-piece swimsuit.
With a bright future at Miss Universe, Indonesia must seize the moment by ensuring that next year's selection process will be more rigid and more demanding. While it takes time for a nation to become a superpower, Indonesia is on the right path to become one.