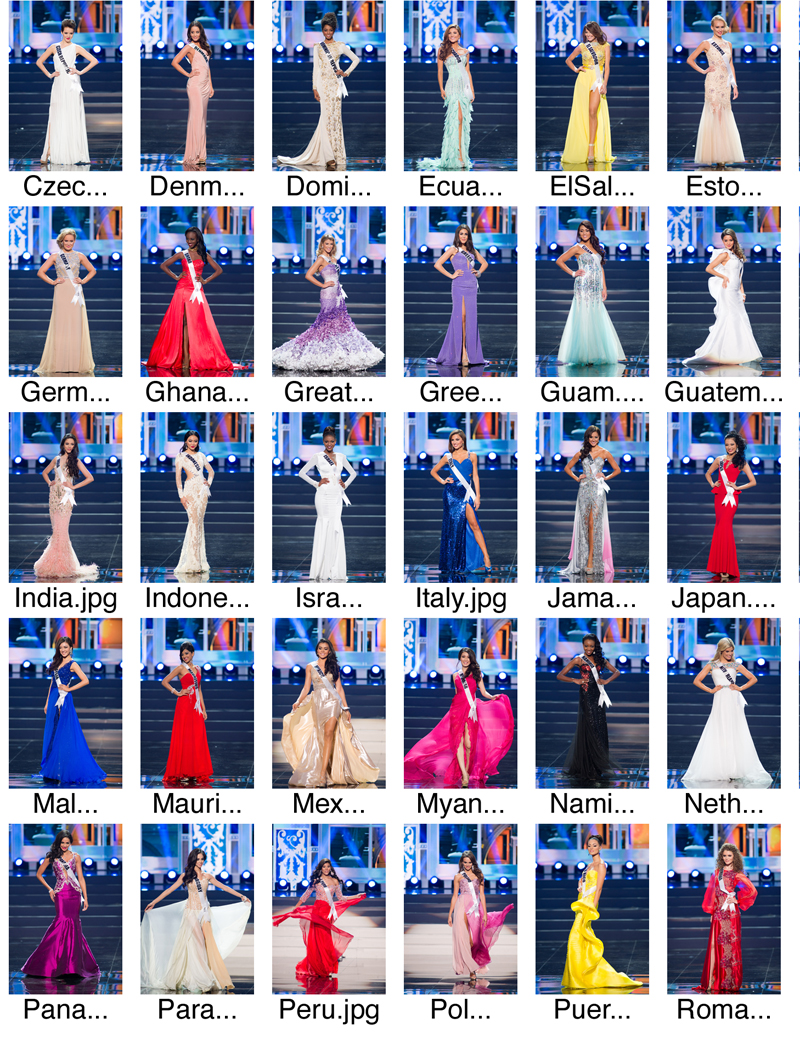 This list is not about the beauty of the gown but the rather the overall impact of the candidate in a gown. The way she walk, the way she presented her gown, the way her beauty matches her wardrobes…these are just few of the things we considered in coming up this Top 10 in gown at Miss Universe 2013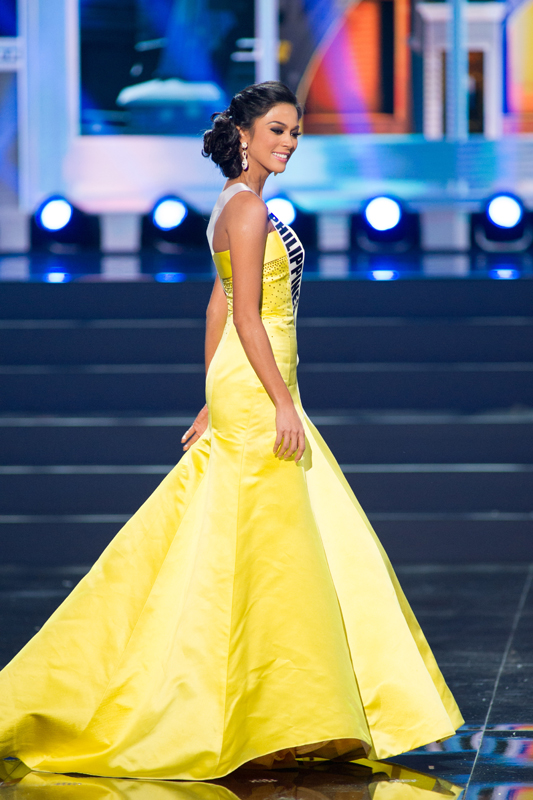 10.) Miss Philippines Ariella Arida – full of personality, Ariella in her yellow gown did well. The design has this trick that makes her taller than she really is. Ariella walked onstage with lots of confidence.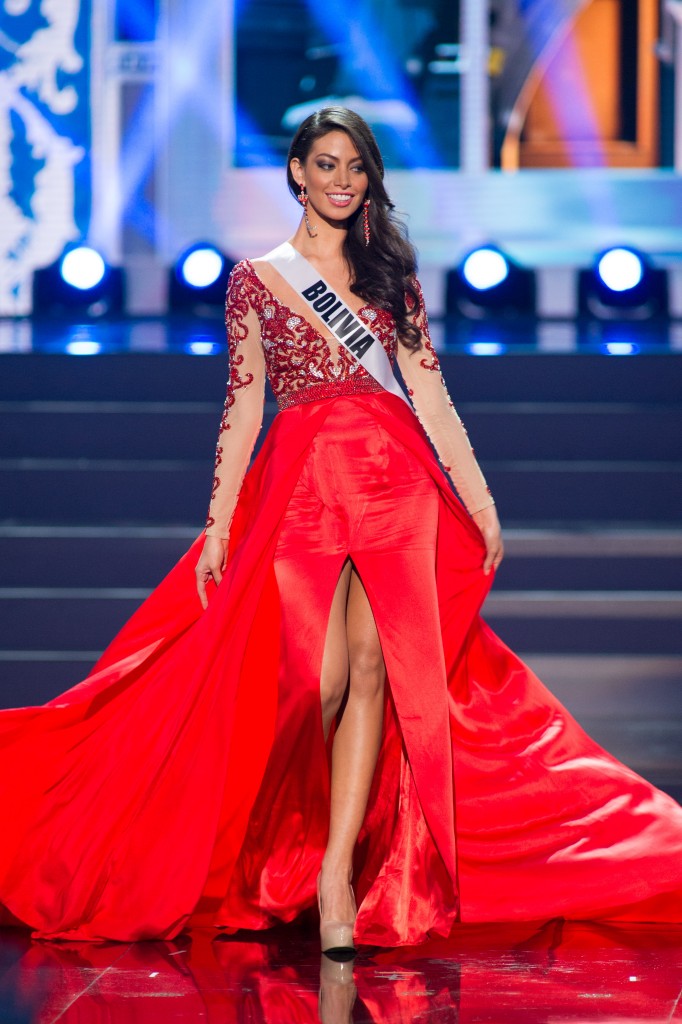 9.) Miss Bolivia Alexia Viruez – this is where sexiness meets elegance. The flow of her gown's skirt has been carefully played by Alexia for a more dramatic effect. The generous slit on the front did its magic as well.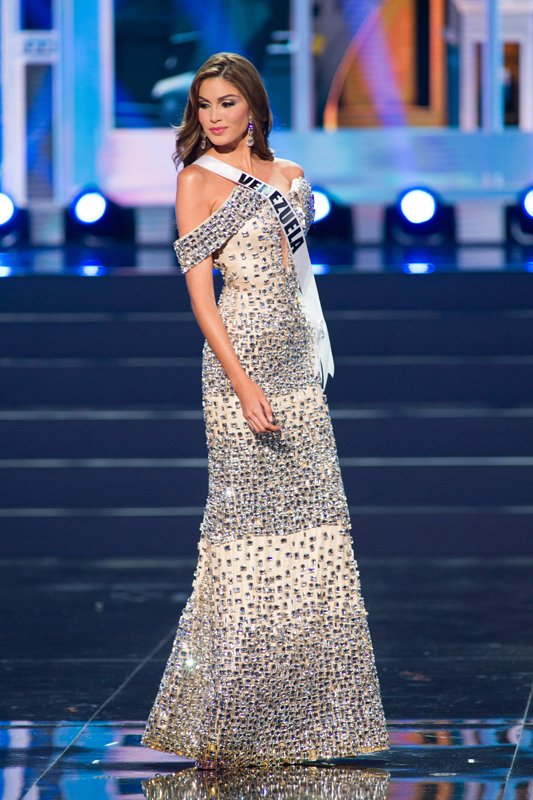 8.) Miss Venezuela Ma. Gabriela Isler – many people were horrified to see her struggling down the steps and then with her walk. Well, that's because this gown weighs at least 18 kilos! The magnificent Straccia gown is full of glittering stones and the off the shoulder strap is so chic. Despite her struggling walk, Ma. Gabriela looks like very fashionable in her gown!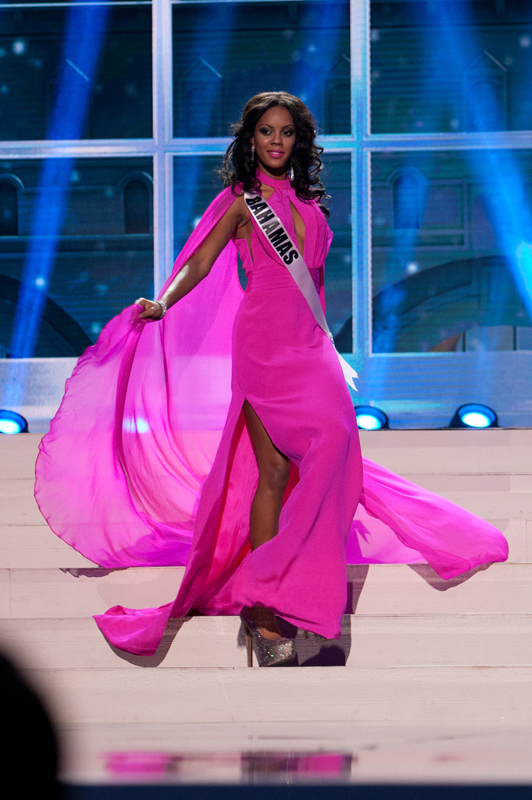 7.) Miss Bahamas Lexi Wilson – the pink number worked well with Lexi and the design itself is simply a work of art.
6.) Miss Spain Patricia Rodriguez – this girl has all the elements of becoming a Miss Universe and at the gown competition, the clean white colors added some mystique to her angelic looks.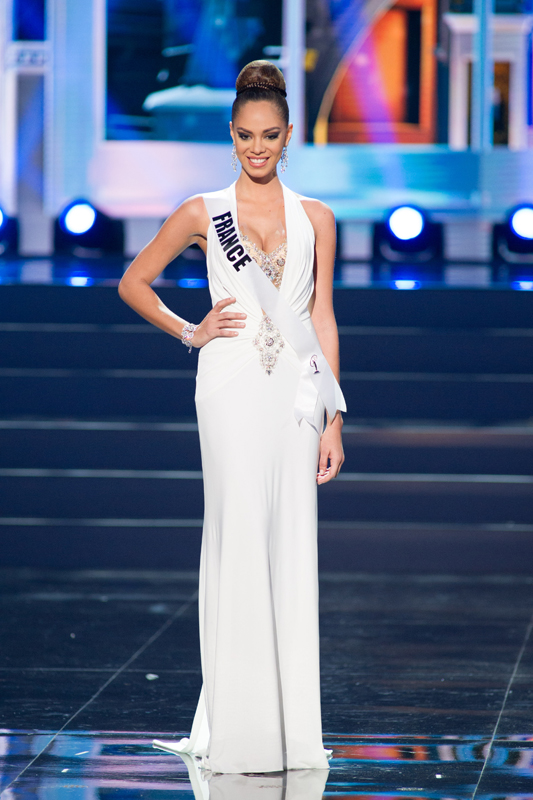 5.) Miss France Hinarani de Longeaux – she redeemed herself in a very elegant performance at the gown prelims. Her curves were appropriately showed. The clean white fabric is just lovely and elegant with embellishment that runs through the upper center.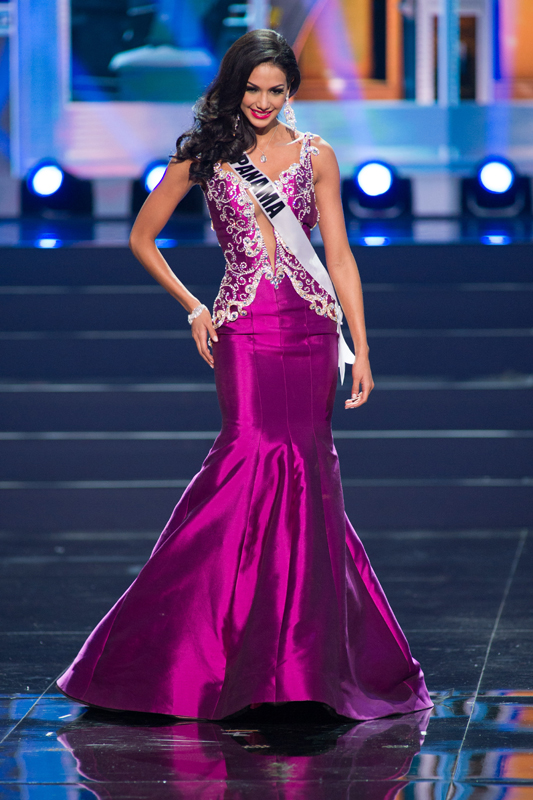 4.) Miss Panama Carolina Brid – when she walked out with her violet gown with lace appliqué, we are not so sure how she would impress us. But Carolina simply sashayed with flawless ease. Her towering figure is appropriate for the cut of the gown. Carolina is simply statuesque!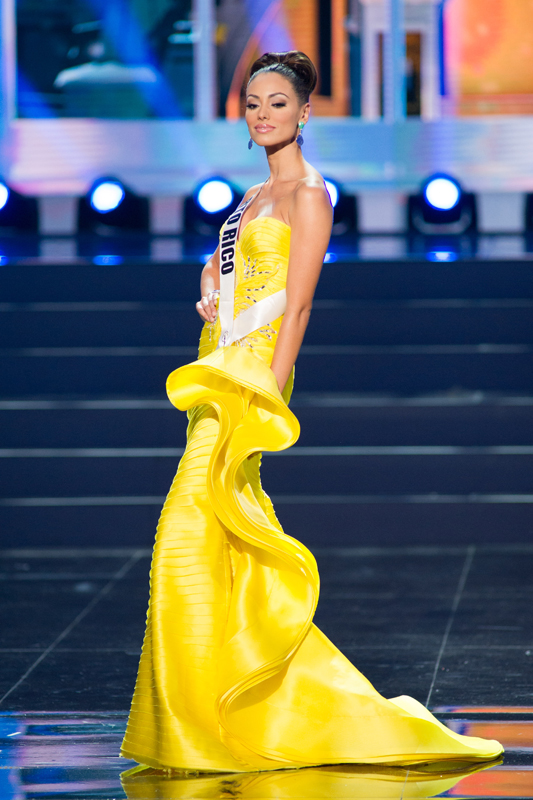 3.) Miss Puerto Rico Monic Perez – she aced this segment and while the design and color of her gown is highly debatable, Monic is undeniably the queen of the catwalk.
2.) Miss Israel Yityish Aynaw – The gown itself is so-so but the color palette used matches Yityish's elegance. She walked onstage in a resplendent manner and it is in her beauty where everyone focused their eyes on.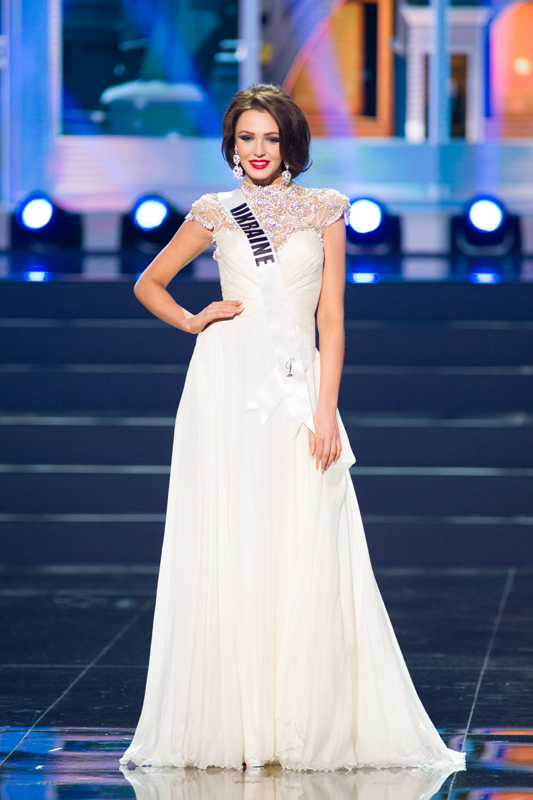 1.) Miss Ukraine Olga Storozhenko – this is not really an impressive gown but the objective is make her look classic. And the aim was achieved! Olga looked retro in here and she walked like invoking the opulence of the classic era. This made her stand-out and tops our list for being the best in the gown prelims.