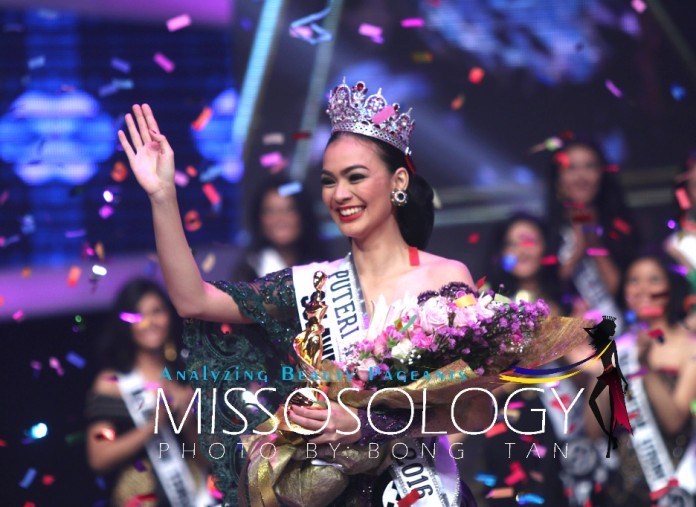 Check out the photos of the Puteri Indonesia 2016 pageant from Bong Tan – our correspondent – who is covering the event at Jakarta International Convention Center. Keep refreshing this page for updates.
Puteri Indonesia 2016 (Miss Universe Indonesia): Sulawesi Utara, Kezia Roslin Cikita Warouw
Puteri Indonesia Lingkungan (1st runner-up, for Miss International): Lampung, Felicia Hwang
Puteri Indonesia Pariwisata (2nd runner-up, for Miss Supranational): Sumatera Barat, Intan Aletrino
***
Miss International 2015 Edymar Martinez in her fabulous kebaya!
The Top 3
Sulawesi Utara
Lampung
Sumatera Barat
Top 5
Sulawesi Utara: Kezia Roslin Cikita Warouw
DKI Jakarta 1: Claudya Dara Chaerunnisa
Sumatera Utara: Ariska Putri Pertiwi
Sumatera Barat: Intan Aletrino
Lampung: Felicia
The Top Ten:
Banten
Aceh
Sulawesi Utara
Sumatera Barat
DKI Jakarta 2
Lampung
Sumatera Utara
Bali
DKI Jakarta 1
Sumatera Selatan