Puerto Rico- La bella
Lo escribo todo esto para responder a un artículo en el cual apareció hace poco aquí en Missosology sobre lo que había pasado con Gabriel Berrios y sobre lo que parecía una exagerado ataque verbal contra ella misma , que incluso a otras reinas portorriqueñas de otros años anteriores. Déjenme compezar con el hecho de que este artículo está escondiendo su desdén latente hacia las boricuas bajo un pretexto de unas reformas que están urgiendo al certamen de belleza nacional de Puerto Rico. Bueno, nuestro certamen está bien de momento como ya hemos empezado Magally Febles. Y eso ya es una reforma.
El autor señaló que algunos analistas portorriqueños estaban poniendo a Gabriela Berrios en un lugar más alto que en el que debería estar. Bueno, ¿sabes qué? Hector Joaquín acaba de lanzar sus predicciones y que núnca ha mencionado jamás a Puerto Rico en su listado. En otra palabra, si te ocurre visitar el websitio del certamen de belleza más experimentado y más original- www.tpmum.com- su listado final sí incluyó a Gabriela y la última vez que lo miré, ellos no eran los analistas de belleza de la isla boricua.
El auto aprovechó esta brocha gorda para pintar toda la victoria de Puerto Rico como un fraude. Yo no voy hablar de manera detallada sobre el caso pero una cosa que puedo decir a los perdedores que no aceptaban la verdad es que cualquier momento triunfador es un fraude. Mi isla ya cuenta con cinco coronas de MU. Acéptenla.
Mirando hacia el lado positivo, el autor admitió que él (o ella) podría tragarse sus palabras el 25 de enero. Y podría haber muchas posibilidades cuando Gabriela, como pensaban aquellos que no son porriqueños, creció en el escenario de manera formidable. Y así remato mi punto de vista ¨no importa si gana o pierde, estamos muy orgullosos de Grabriela. Hizo lo mejor posible and eso mismo en nuestros ojos, ya nos fue una victoria.
Let me start that the article is hiding its latent disdain towards Boricuas under the pretext of urging reforms to the Puerto Rican national beauty pageant. Well, our national pageant is fine as we already kicked out Magally Febles. That in itself is a massive reform.
The author pointed out that some Puerto Rican analysts are putting Gabriela Berrios at a higher place than she should. Well, guess what,  if you will visit the original and the most-experienced beauty pageant website of all – www.tpmum.com – their final list did include Gabriela and the last time I checked, they are not beauty analysts from Puerto Rico.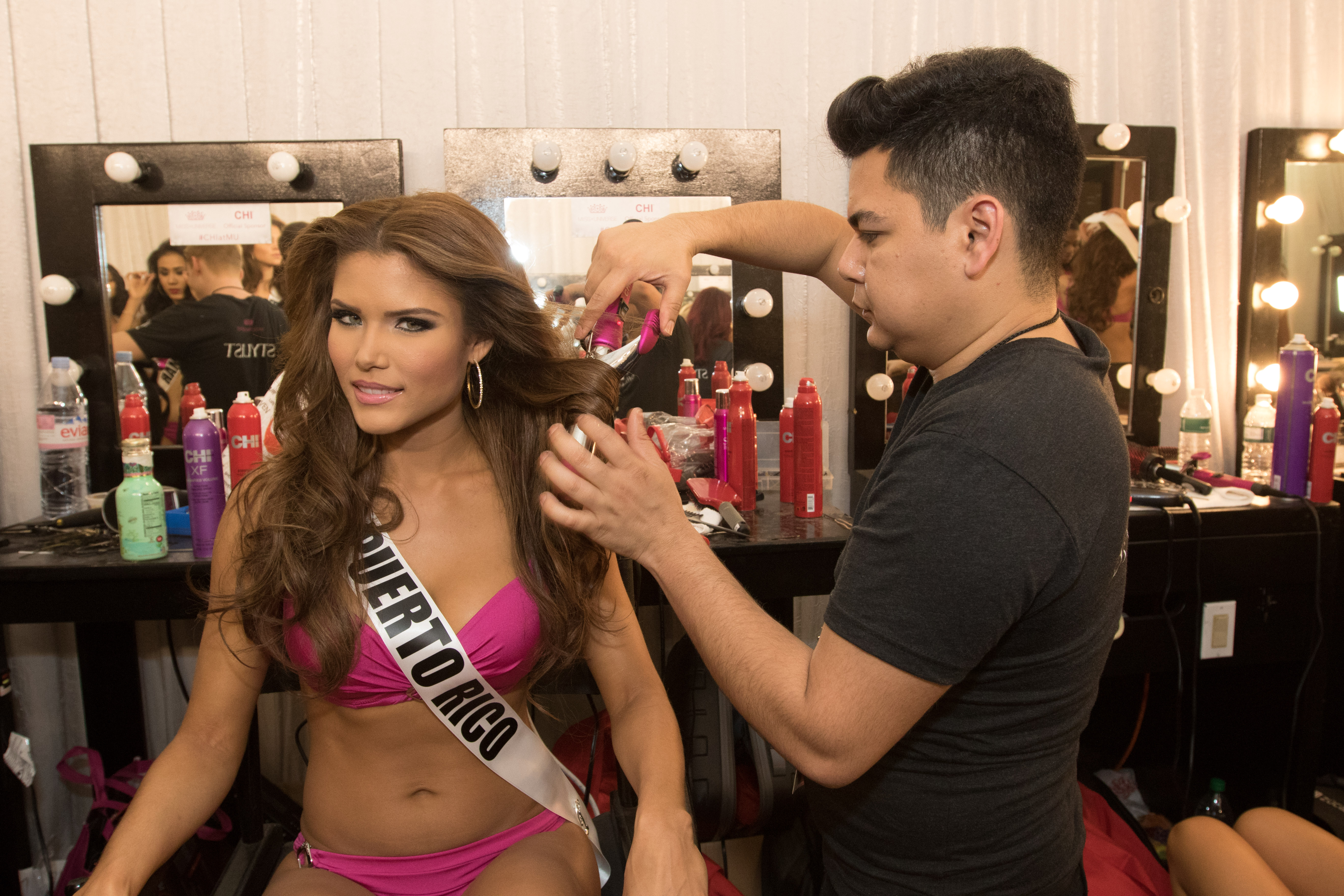 The author used this broad brush to paint to entire victory of Puerto Rico as a fraud. I am not going to go into details but there is one thing I can say and that is for a bitter and sourgraping loser, every winning moment is a fraud. My island has 5 Miss Universe crowns – deal with it.
On the bright side, the author admitted that he or she could be eating his words on January 25th. That could have a huge possibility as Gabriela, as seen by non-Puerto Ricans, gave a formidable performance. And here's my punch line – win or lose, we are proud of Gabriela. She gave her best and that in itself a victory in our eyes.