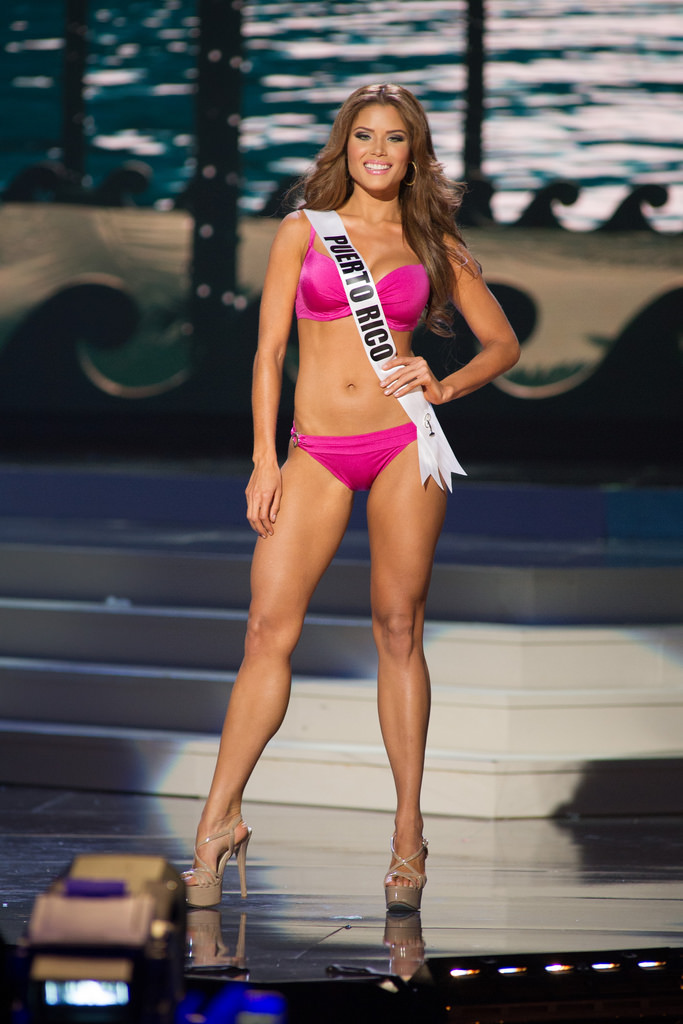 In Focus :: Puerto Rico
by Latino Observer
Preliminaries at the 63rd Miss Universe is now over and many self-styled pageant analysts are already revealing to the world their Top 16. I assume that you, our dear reader, have one. I have checked the lists of so many people especially the people who run pageant websites and I can see there are some patterns. I can see common countries like Colombia, Spain, Costa Rica, Jamaica etc etc.

Interestingly, Boricua (as people of Puerto Rico are commonly called) analysts have slightly different take on the prelims. I can see in many Top 16 that Miss Puerto Rico Gabriela Berrios did not make it or had barely made it but analysts from Hector Joaquin Colon (which I have a huge respect, saludos amigo) to Nina Cleopatra (an esteemed colleague of mine at the forum) claim that Gabriela is semis material and even a Top 5 material.


Forgive me for I will be blunt. The Puerto Rican beauties are not doing well lately at Miss Universe but to see an alleviated optimism among Puerto Rican analysts makes me wonder what motivates them to see things in a way much brighter yet unrealistic – is it that general apathy of their real situation or is it that shared delusion that everything is alright? It's like Hector Joaquin, while adjusting his glasses, saying "I'm shocked" three times – after Bodine Koehler failed to be in the semis in 2012 – all over again.

The hard truth is, and I could be very wrong, Gabriela Berrios, in the eyes of unbiased judge, can barely even make it to the median of the ranking of Miss Universe contestants. And, por favor mi amigos, this is not just my observation. This is the observation of countless of analysts from different countries. Of course, I could and they could be wrong and we could be eating our words on the 25th of January. But if there is an overall agreement, it's Bodine Koehler all over again (see above paragraph).


What I can see is that Puerto Ricans are blinded by the fact that they won five Miss Universe crowns. The truth is that they could have just won two – Marisol Malaret in 1970 and Dayanara Torres in 1993. The rests were won under dubious circumstances. For example, in 1985, Deborah Carthy-Deu came out from nowhere to snatch the crown from the obvious winner Spain's Maria Teresa Sánchez López (who by the way was the leading contestant since the semis). In 2001, Denise Quiñones August won in a hometown decision that saw two Puerto Rican judges in the panel. In 2006, Japan's Kurara Chibana was the obvious choice of many fans, including those who were at the Kodak Theater but the decision to crown Zuleyka Riveira made her leave the stage right away. Zuleyka is perhaps the most bashed Miss Universe winner ever.

Of course, one can have biases in making a list. In my personal list, Miss Mexico, perhaps, placed higher than she should. However, I am comforted by the fact that many of my fellow Missosology forumers as well as other pageant-related websites concur with my belief that Josselyn Garciglia is a Top 5 or Top 10 material. I just hope that my opinion will create a self introspection about the true state of pageantry in Puerto Rico, that is – if no reforms will be initiated in order to select the very best, they will, as they had, continue to clap.