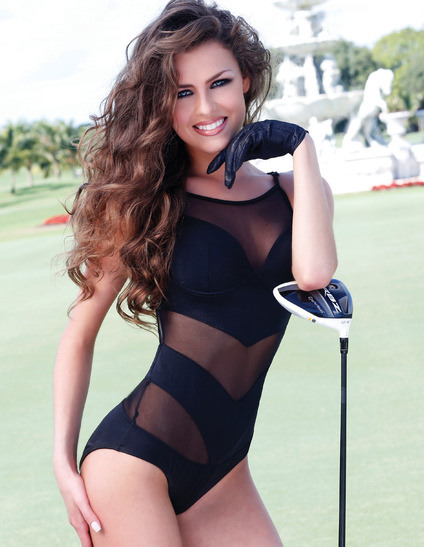 It's the time of year again when normal guys and pageant fans alike would drool on this year's glam shot by Fadil Beresha, the official photographer of Miss Universe.   Missosology has chosen the following delegates as the best in their respective glam shot, with this year's theme "Sexy Golfer".  Who made it in our list?
---
NO. 12 – GUAM.
What? Guam? In case you don't know, this is not the first time that Guam has experienced a Fadil photo shoot for a pageant. She once competed at Miss USA and she has improved a lot since then.  She is now more comfortable than ever. She knows how to project with her best angle.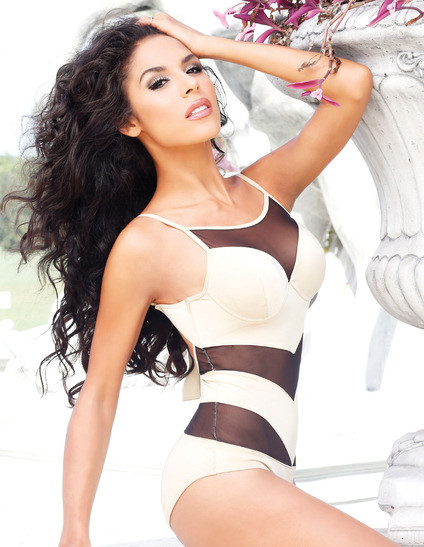 ---
NO. 11 – IRELAND
Ireland may not be in most of the experts' lists, but in her Fadil shot, she showed a lot of character. She was effortless, yet fiercely stunning.  If only half of her face was not covered with her hair, she would have ranked higher in our list!
---
NO. 10 – PHILIPPINES
Much is expected of the Philippine delegate this year and she did not disappoint us. She has mastered this craft, and was indeed "captivating and exciting" in her Fadil photo.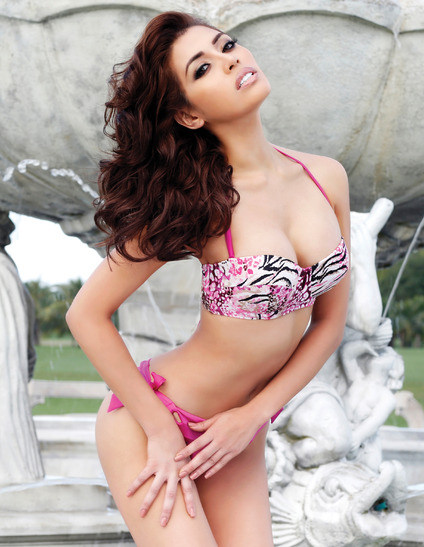 ---
NO. 9 – VENEZUELA
A sweet looking Miss Venezuela is always a welcome treat at Miss Universe. In this Fadil shot, she has shown her youthfulness and capitalized on her pretty face. She definitely knows her strengths and knows how to make use of them.
---
NO. 8 -BAHAMAS
Behold this Caribbean ebony beauty who has shown a lot of promise in her Fadil shot! Although she is one of the overlooked delegates due to a very weak sash (Bahamas has never placed in MU since they joined in the pageant), this time we cannot just overlook her. Her body is to die for, and her skin tone is just perfect!  Look at her waistline!!!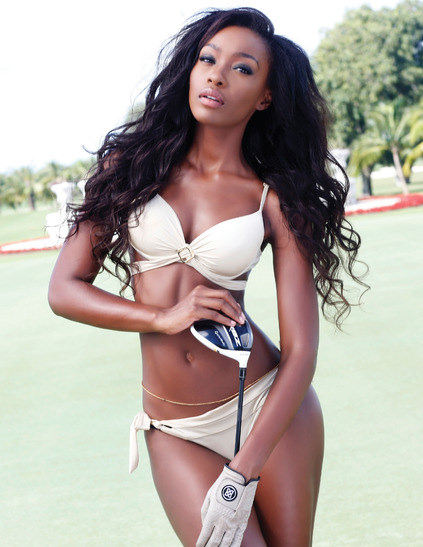 ---
NO. 7 – ECUADOR
Her quiet confidence is overwhelming. It is not easy to be able to execute a difficult pose while leaning on a wall, while at the same time, trying to balance the hair volume and the sexy stare. She simply nailed this one!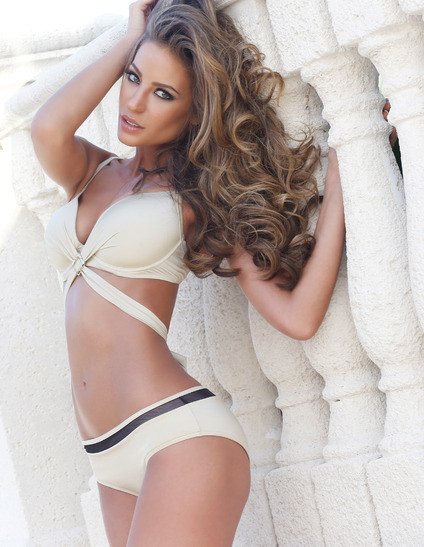 ---
NO. 6 – LITHUANIA
Although she is quite short, she is undeniably one of the most beautiful delegates this year. Fadil wouldn't have a hard time trying to make her look good because she is just it, already beautiful and lovely! Only a few delegates managed to smile in the Fadil shot, but was still able to project a sexy aura.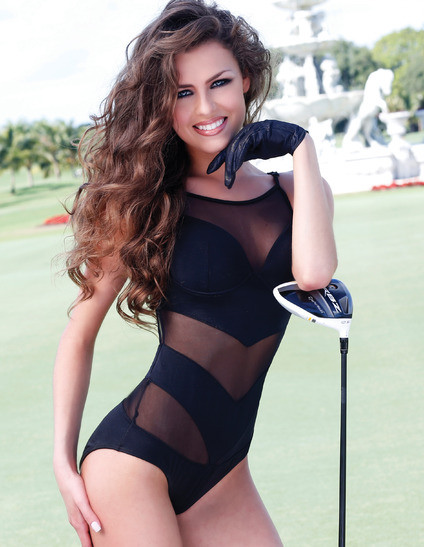 ---
NO. 5 – COLOMBIA
She is being pegged as the heavy favorite of this year's MU edition, and her Fadil shot is definitely topnotch! Her smile and overall execution of the sexy golfer theme may not be too sexy, but she has the perfect balance of elegance and confidence written all over her.
---
NO. 4 – GABON
Her candid shots may not be appreciated by many, but in this round, she knocked out all of the African and black beauties with her natural beauty, engaging smile and  bright personality.  All these were reflected in this one shot where her overall styling is the best that we have seen of her!   It may be a long shot for Gabon to place in MU because of their small influence in the world of pageantry, but in a fair setting, this girl is definitely one to watch out for!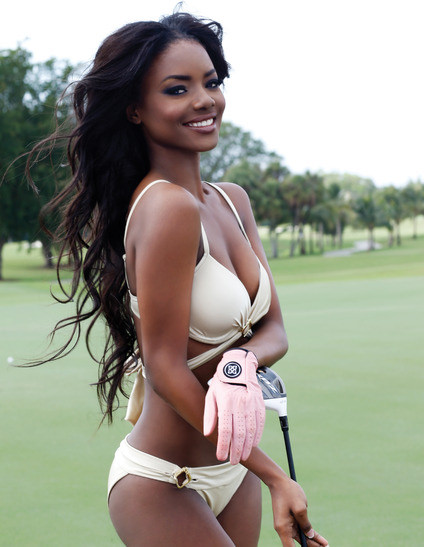 ---
NO. 3 – SERBIA
This red haired  (bordering into light brown, depending on the lighting) goddess from one of the Balkan states – a region filled with beautiful women – is definitely a crown contender. Based on her Fadil shots alone, yes, one can say that only a crown is missing. Just look at this angel!!!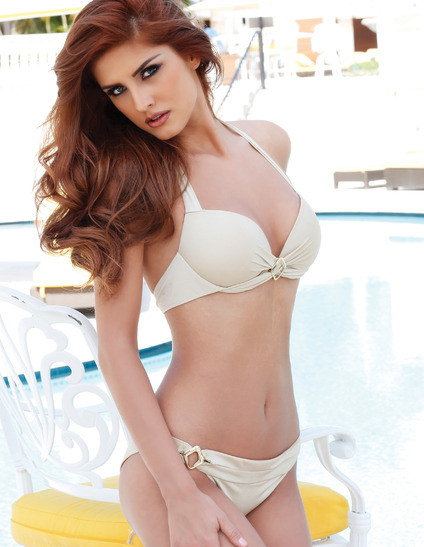 ---
NO. 2 – INDIA
The almost perfect and symmetrical face of India was highlighted in her Fadil shot, and the lighting further enhanced her beauty. This delegate is blessed with facial bones that were etched perfectly, and her eyes are so soulful…. one could melt while simply staring at her bronze skin bathing in the golden sunlight.  She is breathtaking!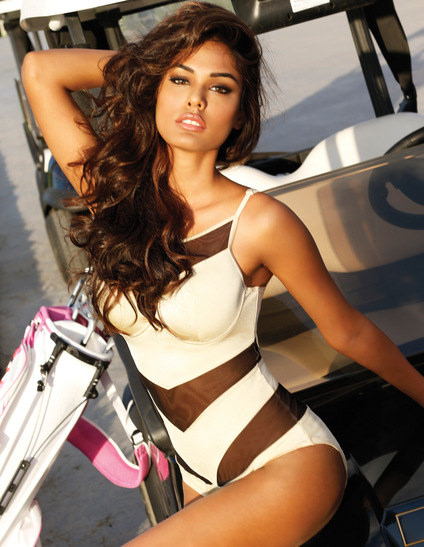 ---
NO. 1 – BRAZIL
And topping our list for this year's Fadil shot is none other than the Brazilian bombshell, who has displayed a lot of class, poise and subtle sexiness all rolled into one! What we really like about this shot is fact that it made us appreciate her classic look, reminding us of those years when Miss Universe was about facial beauty and overall appeal.  Also, her facial expression did not look forced, and even though she tried to cover her body, the curves were still visible for everyone to worship!