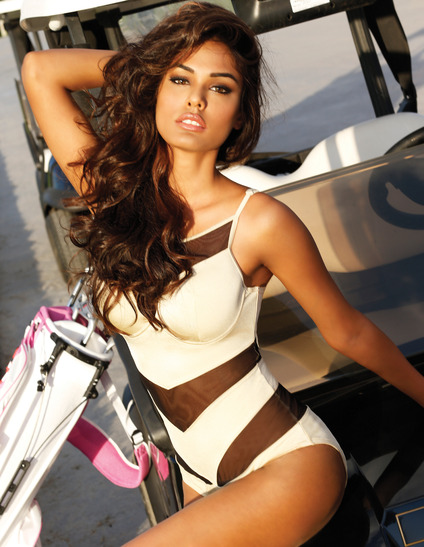 Indeed, this is the question that has been raised at the start of the 63rd Miss Universe competition. While the city of Doral at the outskirts of Miami in the state of Florida is overwhelmingly Latin American in demographics and culture, the Asian delegates this year are in a strong form. But will they be able to dominate the Top 5?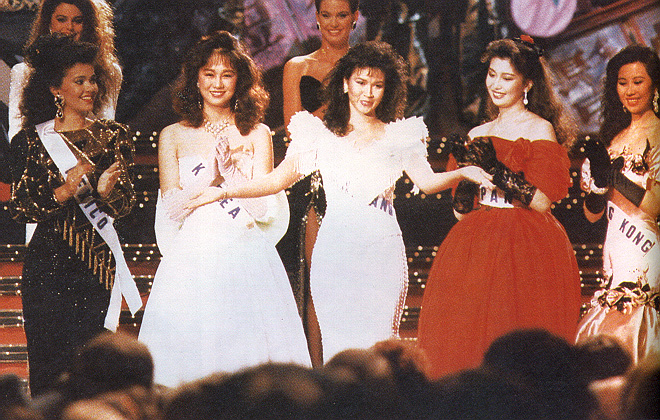 Well, it's not that improbable. Back in 1988, the Asians dominated the Top 5 . Thailand (the winner), Korea, Japan and Hong Kong occupied the four slots of the Top 5 with Mexico as the odd one in the group. In 2007, one can say that the Top 5 is also dominated by Asians as Japan won while Korea became the third runner-up.
This year, Asians are pretty strong and should an all-Asian Top 5 materialize, here are the contestants that could make it that far.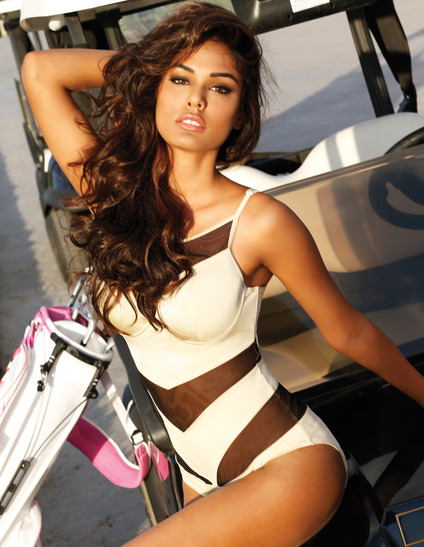 1.) Miss India Noyonita Lodh – if an all-Asian Top 5 will eventually come true, Noyonita will definitely lead the pack. She's a deadringer of Ximena Navarrete and her exotic looks and dark skin makes this girl a delight to the eyes. Her beauty is enigmatic as if it is a fusion of Latin America and of the greater Indian subcontinent. Noyonita also stands out from the crowd and when she is dressed up for an occasion, she always manages to look classy.
India had been in decline since 2008 at Miss Universe but in 2011, their fortunes were reversed. The country boasts two crowns and is enjoying a two year unbroken semis streak.
2.) Miss Indonesia Elvira Devinamira – she's well prepped up and the way she styles herself makes her a stand-out from the crowd. A simple experiment using a group photo reveals that people who are not avid fans of beauty pageants would point to Elvira as someone who stood out from the rest. The reason perhaps is that she knows how to project herself and is always mindful what she is wearing and how to style her hair.
Indonesia is fast improving at Miss Universe. A semis finish is very likely this year but it is also possible that she can be one of the Top 5 finishers given the intense preparations that Puteri Indonesia had carried out for her.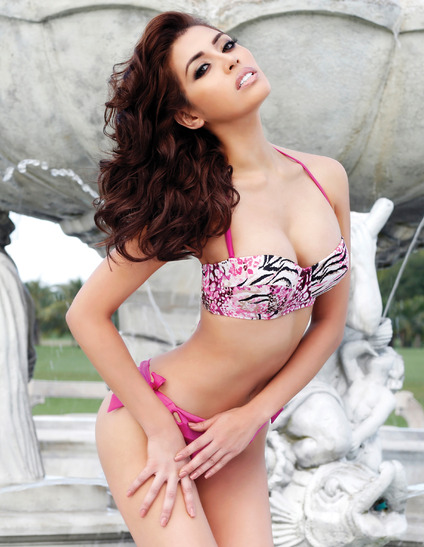 3.) Miss Philippines Mary Jean Lastimosa – she's one of the front-runners and she's very confident, easy-going and she clearly enjoys the pageant. Her beauty and body simply stands out and she's scaring the competition especially the Latinas. Despite of that, she established good rapport with the other frontrunners. Very friendly girl and a good conversationalist too!
Philippines is gunning for its third title and it is long overdue. The fans are dying to have a new crown especially since their country enjoyed numerous successes in other major pageants in recent years.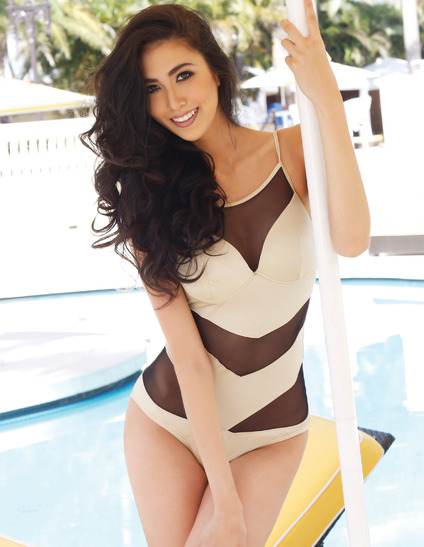 4.) Miss Thailand Pimbongkod Chankaew – that tall, lithe figure reminds us all of Lou Zilin back in 2011. The towering figure of Pimbongkod means she can easily be noticed amongst the crowd. This American educated Thai combines the best of the East and the West during the interviews. That means she is a soft-spoken Thai with a unique American twang.
Thailand, like the Philippines, is yearning for its 3rd Miss Universe crown too. That is also long overdue and the Thai fans are equally passionate. The series of heartbreaks in the past years plus the scandals are their nationals are hurting the Thais but this year, the prospects are very bright.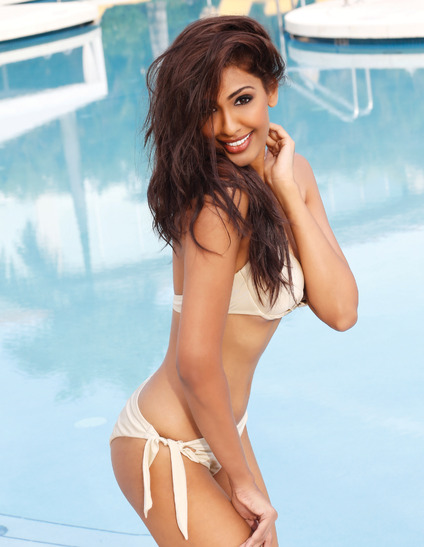 5.) Miss Malaysia Sabrina Beneett- her beauty is mesmerizing and no one can argue about that. Although she is not considered as a front-runner, one can say that she is a dark horse. The MUM has prepared Sabrina well and Malaysians should hope that she will be wearing a great gown this year. At swimsuits, this girl is already great for she sports a good body structure.
Malaysia's biggest problem is its light sash weight. No one equates Malaysia with pageantry success. The heartbreak brought by the exclusion of Debora Priya Henry back in 2011 still lingers. On top of that, only one Malaysian beauty had made it to the semis in the entire history of Miss Universe.
So do you think that these are the candidates that can make it should an All-Asian Top 5 happens? Share your own Top 5 in the comment box below!