Favoritism…Oh how we dread that word in the context of beauty pageants. It makes us feel that things are pre-ordained and that the nostalgia of unpredictability and the thrill of what may come have all vaporized. There is no point of analyzing beauty pageants if the winner is pre-determined right? But at Miss Universe, in many instances, some candidates simply enjoyed a huge advantage over the other candidates. It's not just about the looks or whatever, it is about being a favorite. And mind you, the Miss Universe staffs are not that bashful. They would tell a candidate right away that she is a favorite!
A little background folks! In 2010, all of the six handpicked contestants for the Miss Universe media tour, with the exception of Miss Haiti, made it to semis including the eventual winner – Ximena Navarrete. In 2011, all of those contestants who attended at the Operaçao Sorriso made it to the semis with three of them in the Top 5! In 2012, Janine and Olivia appeared in a special TV interview and of course we all know by now they eventually ended up as the last two contestants standing. In 2013, majority of the contestants – nine of them – who were picked to participate at the Tony Ward Fashion show in Moscow in 2013 were all semifinalists with one becoming the winner.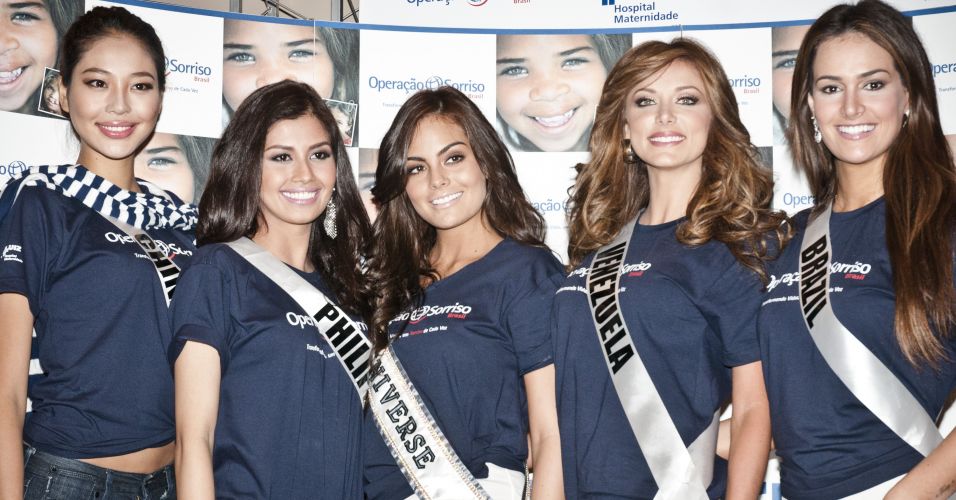 So now, every year, the pageant analysts are abuzz about who got invited to which event! This year, there are some rumors swirling that some of the candidates were specially invited to a Chinese Laundry event. It turned out that all of the contestants were there. Then, there is that special appearance of few girls at a hospital but seeing who are in the group, the analysts concluded that the ones invited are not necessarily the favorites.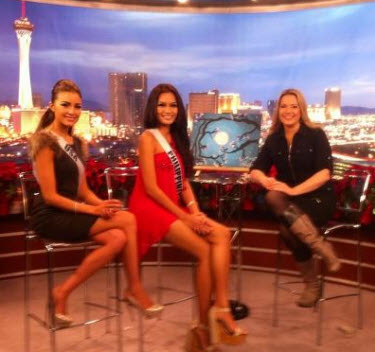 So which event this year that echoes that culture of favoritism that we saw in the past years? So far none. But a few hours ago as of the press time, the Russian Chamber of Commerce in Miami picked some delegates to appear in a special event. Now, check out the photo below on who are the five shortlisted contestants. Since this is a Russian event, can you pick who is the odd choice?
You know, in the Philippines, they have this special hashtag that connotes inevitability and it's called #alamna