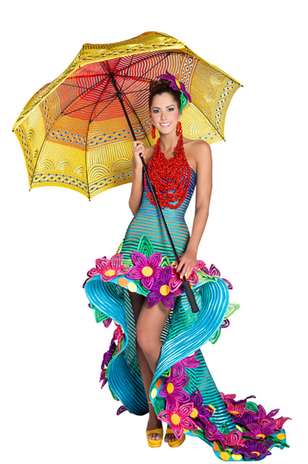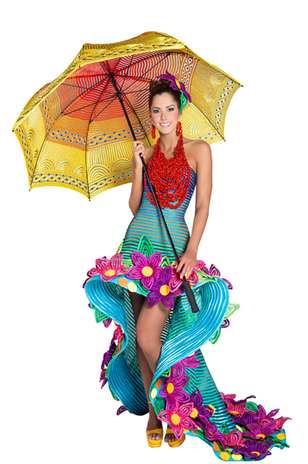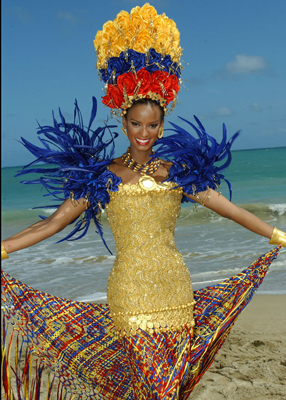 Colombia is a country that won the Best National Costume award at Miss Universe in six instances – more than any other country. The flavors and colors of the Spanish colonial era to the early days of the Republic and back to the days of indigenous Indians, is reflected in the costumes of Colombian beauty queens.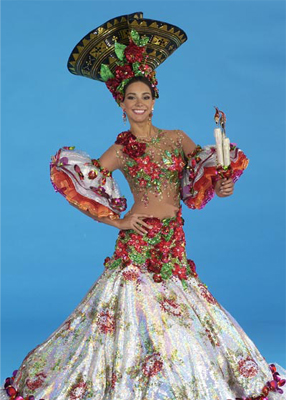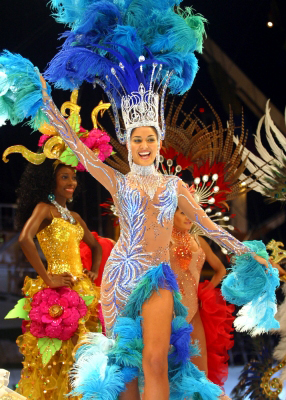 The Colombian national costumes vary in designs. In 2012, Daniella Álvarez' costume has a theme called "Biodiversity of the Andes". Catalina Robayo is fabulous in her tribute to the vueltiao hat. Natalia Navarro is India Catalina in 2010 and in 2008, Taliana Vargas looks wonderful on a full feather dress designed by Alfredo Barraza.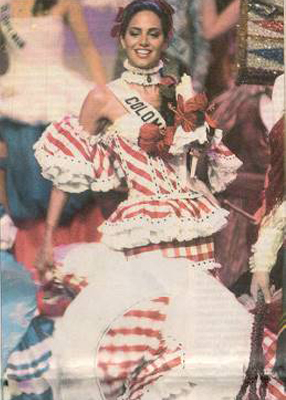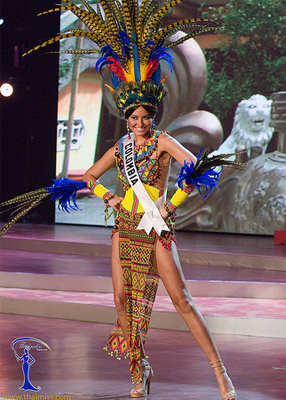 In 2002, Vanessa Mendoza won the award for Best in National Costume while wearing a costume that represents the wealth of her nation's Pacific Coast and her home state of Choco. As of this date, did you know that Colombia remains unbeatable when it comes to National Costumes at Miss Universe? Which Colombian costume you like best?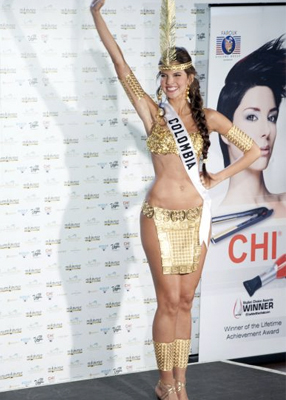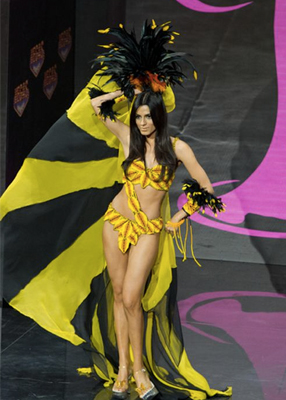 Colombia es un país que ganó el premio al Mejor Traje Tipico en Miss Universo por seis veces. Más que cualquier otro país. Los sabores y colores de la época colonial española, hasta los primeros días de la República y regresar a los tiempos de los indios indígenas, se refleja en los trajes típicos de nuestras reinas de belleza.
Nuestros trajes nacionales varían en temas. En 2012, Daniella Álvarez traje tiene una tema Biodiversidad de los Andes. Catalina Robayo es fabulosa en su homenaje al sombrero vueltiao. Natalia Navarro es India Catalina en 2010. En 2008 Taliana Vargas se ve maravillosa en un traje lleno de plumas diseñado por Alfredo Barraza.
Hace diez años, Colombia gana el premio al traje nacional con un diseño representa que`la riqueza de la costa del Pacífico de Colombia, y su pueblo natal Chocó'. ¿Cree usted que Colombia seguirá siendo el número uno en la competencia de Traje Tipico en Miss Universo? ¿Qué traje de Miss Colombia que más te gusta?