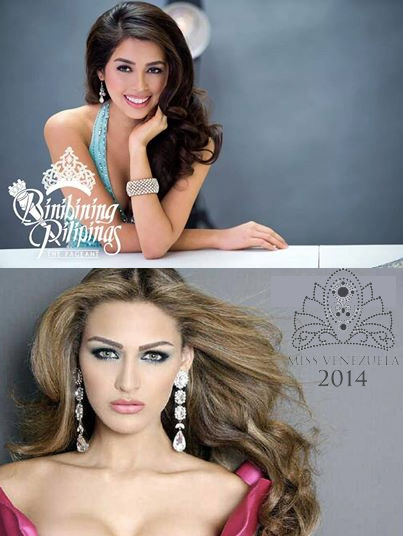 Last year, two superpower nations dominated the Big4 pageants – Venezuela and the Philippines. With two crowns for each nation, there is no doubt that Venezuela and the Philippines made their mark in the pageantry world. That is why this year, there is an enormous pressure for their beauty queens to keep up or even surpass last year's performance. Venezuela is revamping its Miss World strategy. The Philippines is still after that elusive third Miss Universe crown.
But recent photos of the Venezuelan and Philippine bet to the Miss Universe 2014 is putting a huge cloud of doubt over their chances this year. Migbelis Castellanos was labelled as a stunner blonde who could be the 8th Venezuelan Miss Universe. Mary Jean Lastimosa on the other hand has a curvaceous body and a beguiling beauty that could finally fulfill what the Filipino fans had been yearning for. Alas, both were photographed recently showing significant weight gain.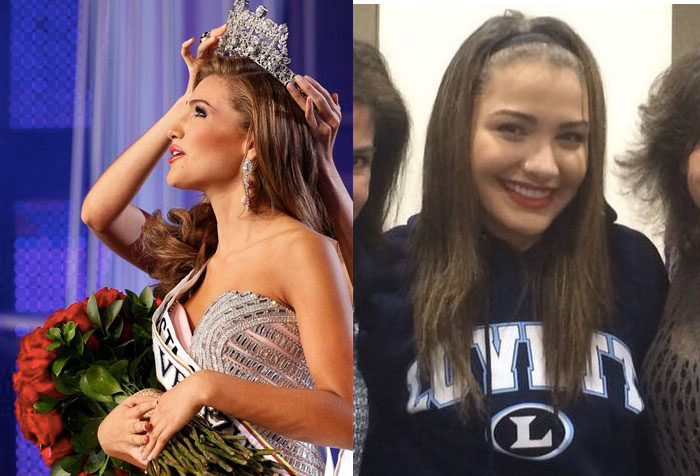 Migbelis was spotted visiting a school and is sporting a plump body perhaps due to the kind of clothes she is wearing. Nevertheless, it shows that in candids, Migbelis is not that stunning and she obviously had some extra weight on when compared to her coronation pics. Bad angle? Poor choice of clothes? Maybe, but Venezuela has 8 crowns and they are quire comfortable about it. But the nation's reputation is at stake. If Migbelis will fail to be in the semis, Venezuela might slip into a mini drought.
Mary Jean meanwhile sported extra weight too and is clearly visible in her face. This is an alarming situation since the Philippines had already a four year streak Top 5 finish. This year would be a make or break that is, either they should win or they will simply go back to their clapper years. The stakes are high and Bb. Pilipinas should not take any chances. The Filipinos are blood thirsty for their 3rd Miss Universe crown. They will never forgive Mary Jean if she will become a clapper due to her extra weight.
Do you think that these two ladies will be ready for the Miss Universe 2014 pageant? Share your thoughts in the comment box below.