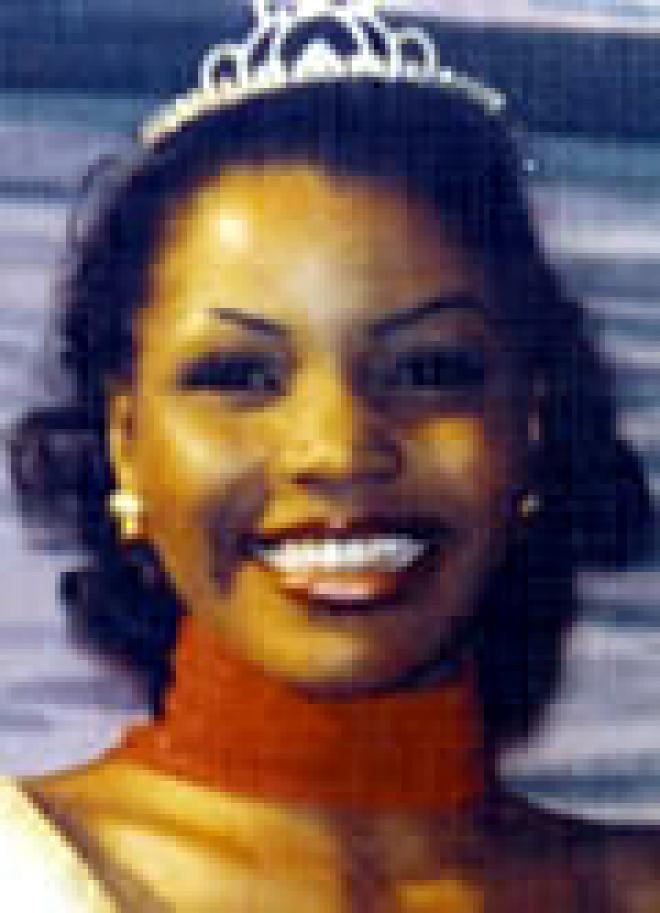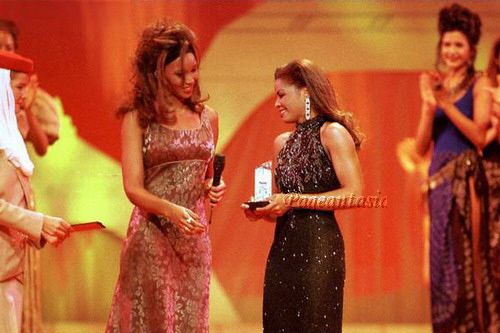 Miss World Nigeria 1995 Toyin Raji is shown in the photo above receiving her Miss Personality award at Miss World 1995. Unfortunately, she was later booted out from the pageant because her country's leader at that time executed several dissidents. Toyin story did not start and end at Miss World 1995. She is the precursor to the success of all other Nigerians in the world of pageantry and perhaps the one who cracked the ceiling thus allowing Agbani Darego to succeed.
Toyin is perhaps – other than Agbani –  the best beauty queen that Nigeria had. She first participated at Miss Universe 1995 where she narrowly missed the cut by a few points. In that pageant, Toyin was also awarded the Miss Congeniality award. Along with the Miss Personality award she received from Miss World, this showed that Toyin is a woman of substance and great intellect. She had a good rapport with other people.
Toyin is like a double threat of If Only She Was There…At Miss Universe she could have wowed a lot of people in Namibia and at Miss World, if she was only allowed to finish her participation, she could have been on of the semifinalists. Toyin nevertheless moved on from pageantry. She appeared in some Nollywood (the Nigerian movie industry) films and later migrated to the United States. She may be far from home but Toyin had left an indelible mark in the world of Nigerian pageantry.