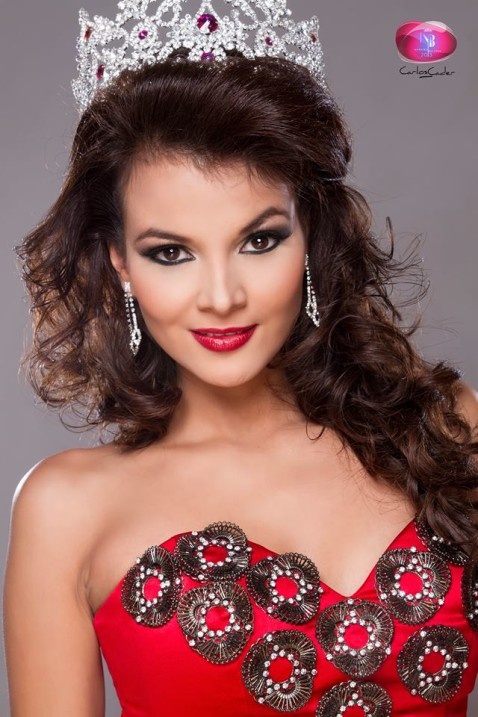 Miss Universe El Salvador 2013 Alba Delgado is a woman full of zest for life whose passion includes soccer. Alba has a sunny disposition. Her smile can really make your day and she knows how to connect with the people around her. She is one heck of a friendly beauty and she will surely win a lot of friends in Moscow. Unfortunately, since the first runner-up finish of Maribel Arietta Galvez in 1955, there were only three semifinalists from El Salvador at Miss Universe. This is a tough challenge that Alba has to face.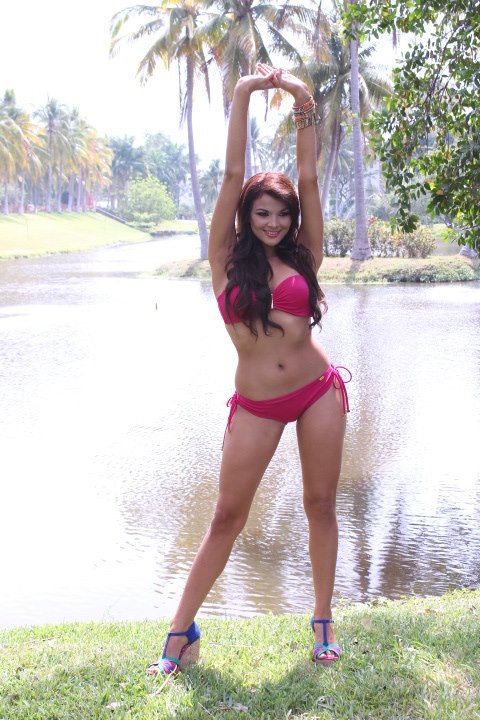 1. Who do you think is the sexiest man alive?
Since I love soccer since I was a little girl, I would say I think the sexiest man alive is David Beckham. He is a sportsman and I loved to see him play. I am looking forward to find my own David Beckham  in El Salvador! [laughs]
2. Who is your all-time favorite Miss Universe, why?
Dayana Mendoza, I like her for being so natural and spontaneous and also for being so authentic, she is also a hard worker and is always caring for others.
3. What is the most difficult thing you did to prepare for the Miss Universe pageant? Why did you do that?
My whole life has changed since I was crowned Nuestra Belleza El Salvador. Like every Salvadoran young woman, I am a hard worker and I am pretty much doing what is necessary to represent what we, Salvadoran women are. I have been surprised by many of the things I have to do now and I am enjoying them. Having my workout done everyday has probably been the hardest thing.  No pain no gain!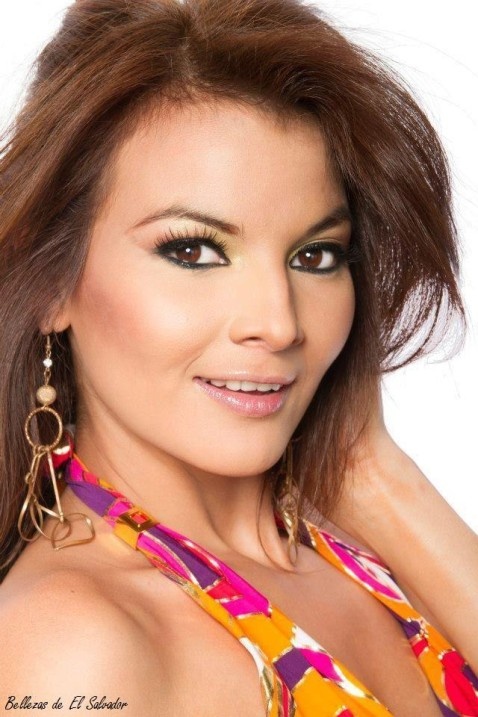 4. What has been the biggest disappointment in your life & how did you deal with it?
When I was 12 years old my mother decided to take my sister and I to a new school. I was very disappointed to lose my friends. I was very sad but I soon found that it was wonderful to meet new friends at the my new school , I even got to believe that my favorite soda even tasted better at my new school!
5. Describe your fashion sense & style.
I like being comfortable. Before being Nuestra Belleza I was not the type of girl in high heels so I use to love my sneakers an my old pairs of jeans. Now I have discovered an amazing world of fashion and I am enjoying it. I love trying clothes and experience different looks, it is amazing!
6. What does loving a boyfriend mean to you?
Loving a boyfriend is like feeling complete for me. It means a world of dreams and goals. Love is respecting and honoring the other person.
7. Any beauty secrets that you would like to share the readers of Missosology?
There is no better make-up than a smile! You never know who can fall in love for your smile!So smile and laugh A LOT!
8. Tell us about the most beautiful place in your country.
We have beautiful beaches in El Salvador. Many people from all over the world come to enjoy big waves in my country. I like to go to the beach and enjoy watching surfers riding those waves.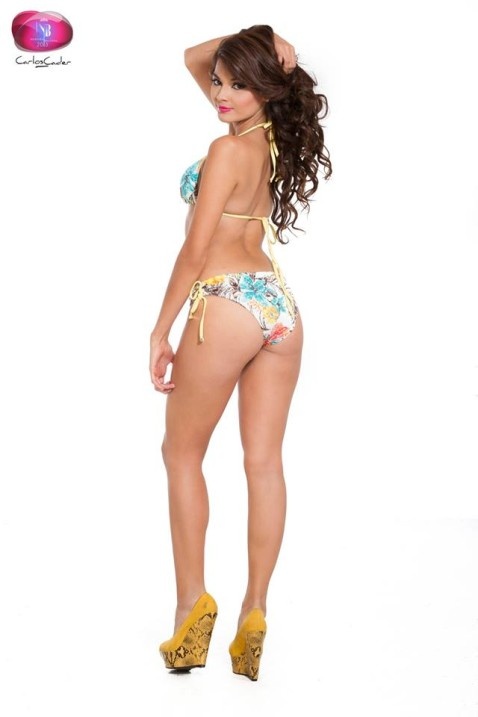 9. Tell us about your mantra or secret to success.
Being myself is my secret to success. I love being what I am, being patient, tolerant, a great listener, joyful and above all I enjoy what life brings me.
10. When was the last time you cried? Why?
It was when a great friend of mine passed away. It was a very sad moment but it helped me understand that I have to enjoy my friends and the people I love the most while they are by my side, and that I have to say "I love you" to the people I love while it is possible!
11. What do you like to do for fun with friends?
Playing soccer is surely so much fun!   I love singing as well and I like to go singing karaoke with my friends too!  I sang in a choir at school when I was 14! I actually sing!
12. Miss Universe Organization now allows transgenders to compete in their pageant system, what's your take on this?
If Miss Universe Organization is to allow transgenders to compete in Miss Universe we have to respect this decision since we are all humans and have the same rights and we have all the possibility to express ourselves in equal conditions.
13. What would you say to someone who thinks you're not qualified or pretty enough to represent your country in Miss Universe?
I believe Miss Universe is a great celebration in which many beautiful women around the world get together, we all represent the women from our countries. I represent the Salvadoran women, who are hard workers, technicians, students, architects, etc. Salvadoran women are beautiful because of all that and more . I am very proud to be a Salvadoran girl and I am proud of being hard worker and to represent the Salvadoran women.
14. What qualities do you feel you have that would make you a great Miss Universe?
Being Miss Universe is a great responsibility but also a great joy.  I think I am responsible, committed to my work and very interested for others´ needs, I also love to listen to others. I come from a country where things have not always been easy so I am pretty much ready to assume goals and to give the best of me.  Dare to know me!