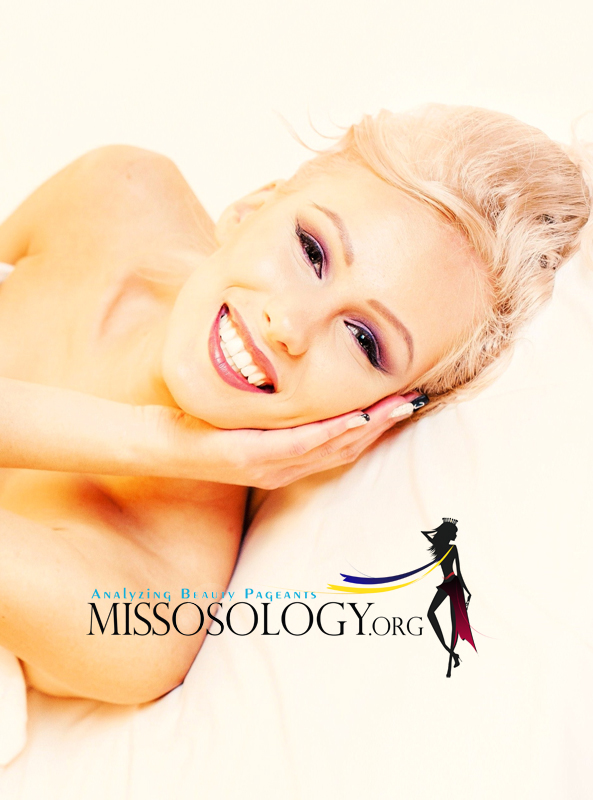 Kristina Karjalainen will try to follow the footsteps – if not surpass – of Kristiina Heinmets in 1997 and Evelyn Mikomagi in 2000. Kristina is a beautiful sweet blonde whose soft features could easily be a big hit in Moscow. Her lithe body matches well with her tall height of 5'11.5″. This 24 year old beauty from Tallinn talks with Missosology about her chances as well as her hardships in preparation for the big competition.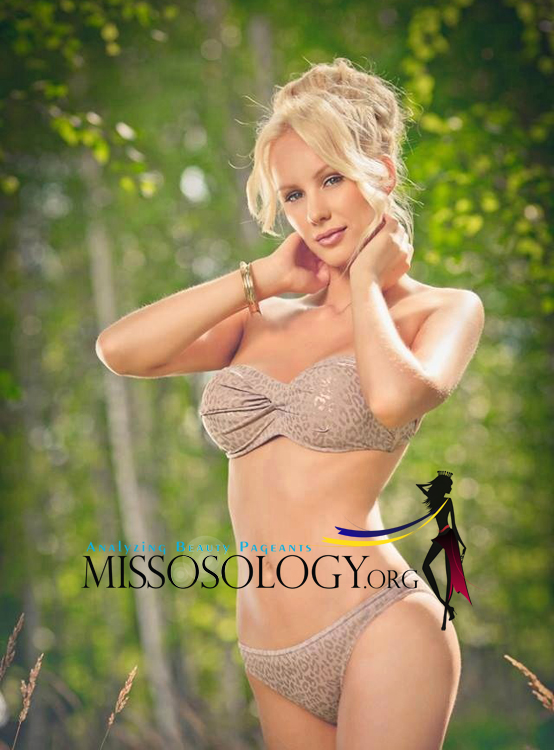 1. Who do you think is the sexiest man alive?
I find the James Bond characters attractive because there is a specific charm and classiness in them. I think being sexy is not about looks, it's more about how you carry yourself and treat other people.
2. Who is your all-time favorite Miss Universe, why?
I really like the first Miss Universe titleholder, Armi Kuusela from Finland. She does not only have this georgeous looks, but she is also a great personality. I have read much about her and admire her worldview.
3. What is the most difficult thing you did to prepare for the Miss Universe pageant? Why did you do that?
After being crowned as Miss Estonia 2013, I feel like I have grown very much mentally in 4 months. The most difficult thing was to realize that many things have changed in this preparation time and you really then realize who are the people who will really be happy for you. Accepting some things and changes are always difficult but the most important thing is to be thankful for everything you've got and keep head up, feet on the ground and smile. I had to do some serious thinking for mental well-being and harmony.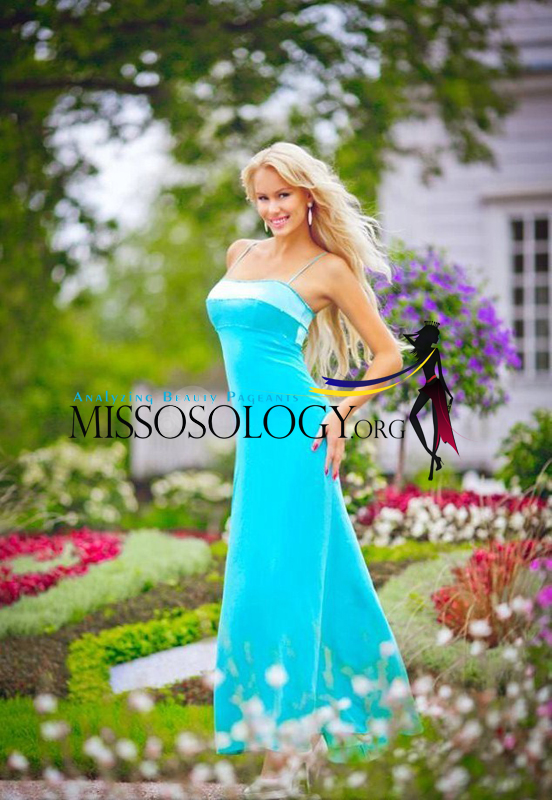 4. What has been the biggest disappointment in your life & how did you deal with it?
My biggest disappointment is that I left upper secondary school when I was a 16-year-old and went to work. These days I am thinking that what if I would have succeeded to be done both so I would already be graduated. Now I have to do both and even harder but this is all worth it and I believe everything happens for a reason.
5. Describe your fashion sense & style.
I really love all kinds of dresses and red lipstick. Feminine clothes look beautiful and I wear a lot of that. In my opinion, fashion is not only beauty; it's about an attitude.
6. What does loving a boyfriend mean to you?
A loving boyfriend means that he is supportive. Who accepts the way I am and loves the way I am, my good and my bad sides. You and him go through a lot and still manage to be together because a bond is strong. A loving relationship is to grow to the same direction and not take each other for granted.
7. Any beauty secrets that you would like to share the readers of Missosology?
I would say that eating clean and drinking a lot of water does miracles. Getting enough sleep is very important and exercising is good for mentally and physically. I believe beauty comes from within and when you are happy, it also sees in a persons face.
8. Tell us about the most beautiful place in your country.
I am in love with the nature of Estonia!  It is so beautiful and we really have four seasons, and they are all so different. Saaremaa is a lovely place, it is the biggest island of Estonia. It has a unique nature and has a huge, colorful history. Saaremaa has a very rich music life and many Estonian musicians come from there.
9. Tell us about your mantra or secret to success.
I think that the most important thing in life is to be happy and be grateful of everything you have. To treat people the way you want them to treat you. I never take things for granted. It is important to be humble. Have to be strong too, life is a rollercoaster but trying keep head up and think positive, that helps me a lot.
10. When was the last time you cried? Why?
I cried last week when I watched a program about lung cancer. One person I knew had that and I got really emotional.
11. What do you like to do for fun with friends?
We love going to the movies, go exercising and fishing. On weekends we go to someones place, talk and watch good comedy shows.
12. Miss Universe Organization now allows transgenders to compete in their pageant system, what's your take on this?
I believe that if that is someone's dream, everybody should have a chance to make their dream come true, it doesn't depend on a gender. We are all humans.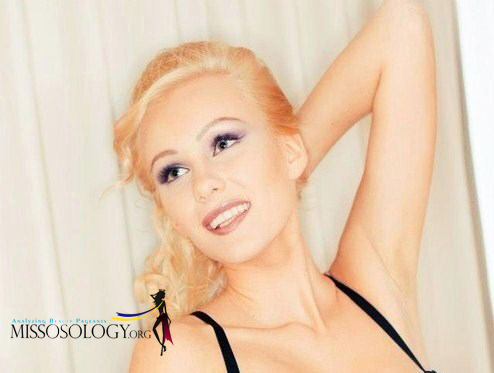 13. What would you say to someone who thinks you're not qualified or pretty enough to represent your country in Miss Universe?
I would say that beauty is in the eye of the beholder. The most important is to believe in yourself.
14. What qualities do you feel you have that would make you a great Miss Universe?
I am very benevolent person and I always see the good sides in people. Life hasn't always been bed of roses so I do appreciate the small things in life. I am responsible and enthusiastic, I would love to show people that you never have to lose hope and follow your dreams.