Elmira Abdrazakova is the host delegate of the 2013 edition of Miss Universe. She will have the tough task of welcoming all the contestants who will flock to Moscow this November. When this interview was conducted, Elmira was busy in her preparations for the Miss World contest. She however took time to answer our questions and while she was unplaced at Miss World, she is expected to do well at Miss Universe. Her doll-like face and her sunny disposition will certainly be a big hit at the pageant.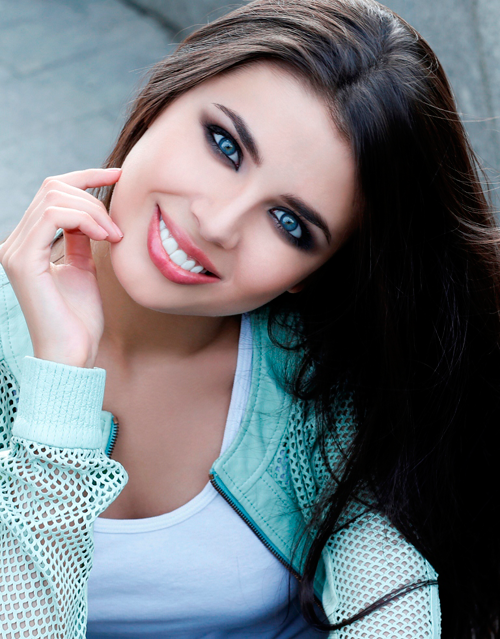 1. Who do you think is the sexiest man alive?
James Bond, definitely. I like his ability to analyze and his strong character. And Spiderman. I like it when there is no problem that a man cannot solve!☺
2. Who is your all-time favorite Miss Universe, why?
Oxana Fedorova of course; she is the only Russian woman who managed to win the Miss Universe contest in its entire history.
3. What is the most difficult thing you did to prepare for the Miss Universe pageant? Why did you do that?
The hardest thing for me was eating well. I faced this challenge for the first time when I became Miss Russia. Previously, I always ate what I wanted. Crisps, snacks and sodas. But when I won the title, I began to follow the principles of a good, balanced diet. Even when all the contestants lived together before the final, our coaches forced us to eat healthy food without any cookies or cakes. Still, I'm trying to stick to this healthy diet because I need to take care about my body, but sometimes I just can't help the desire to eat a cheesecake (laughing).
4. What has been the biggest disappointment in your life & how did you deal with it?
Really nothing ever. Honestly! I appreciate everything that life gives me and I do believe that everything happens for a reason. You just have to wait and you will always understand why it happened.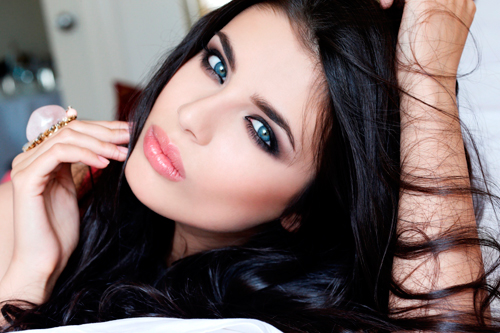 5. Describe your fashion sense & style.
My daily outfit depends on my mood and a particular event, if there is one in the schedule. I'm in love with all types of dresses; they make me look very girlish ☺. Also, I like sportswear and sneakers. If I go to a red carpet event, I'll choose a Sherri Hill dress and high heels. For my everyday life, I'll wear jeans or denim shorts and flat shoes.
6. What does loving a boyfriend mean to you?
To love a boyfriend (or any other person, actually) in my opinion is to take care of him. It is impossible to love somebody without the desire and necessity to care about this person. These two feelings belong together.
7. Any beauty secrets that you would like to share the readers of Missosology?
My beauty secrets are very simple – enough sleep, a lot of pure water and fresh, balanced food.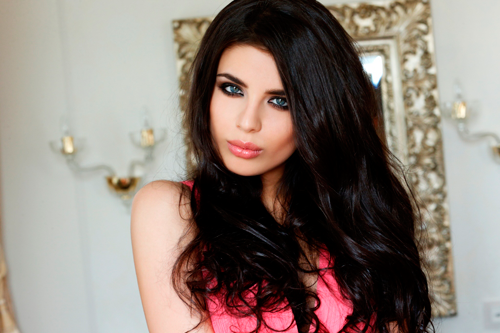 8. Tell us about the most beautiful place in your country.
I'm in love with my hometown Mezhdurechensk. It's a small city in Siberia located near the river and between mountains. Every time I wake up in my room, I see the sun rising from behind the mountain. It's an amazing view. Now I live in the center of Moscow, which is also amazing. I like it very much, but sometimes I really miss my beautiful mornings at home.
9. Tell us about your mantra or secret to success.
Never give up! ☺
10. When was the last time you cried? Why?
The last time I cried was on the stage of Miss Russia final. When I was announced as the winner, I just couldn't believe it. Even now I remember those emotions. It's… incredible! I started crying and simply couldn't stop. Most of the pictures from that night and from the crowning moment are with me crying! (laughing)
11. What do you like to do for fun with friends?
I love to spend time with my friends. Unfortunately, now I don't have much time to meet them, but when it happens, we enjoy each other's company to the fullest! We walk in parks, enjoy roller-skating, go to the cinema and do many other things.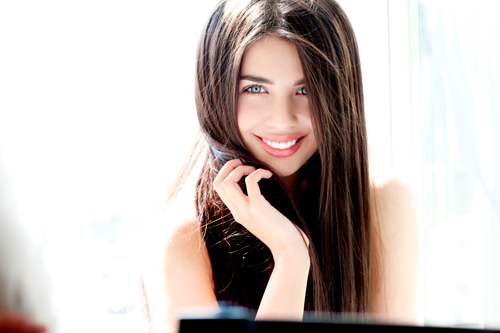 12. Miss Universe Organization now allows transgenders to compete in their pageant system, what's your take on this?
Miss Universe Organization has a long tradition of openness and I respect that.
13. What would you say to someone who thinks you're not qualified or pretty enough to represent your country in Miss Universe?
There are as many opinions as there are people in the world. There are always fans and haters, it's normal. Everyone has the right to his or her opinion.
14. What qualities do you feel you have that would make you a great Miss Universe?
My best character feature is sincerity. I think when person is open and ready to share his positive energy with other people, it always works.
Elmira was too busy to do a special video greetings. Instead, she sent us this wonderful video!