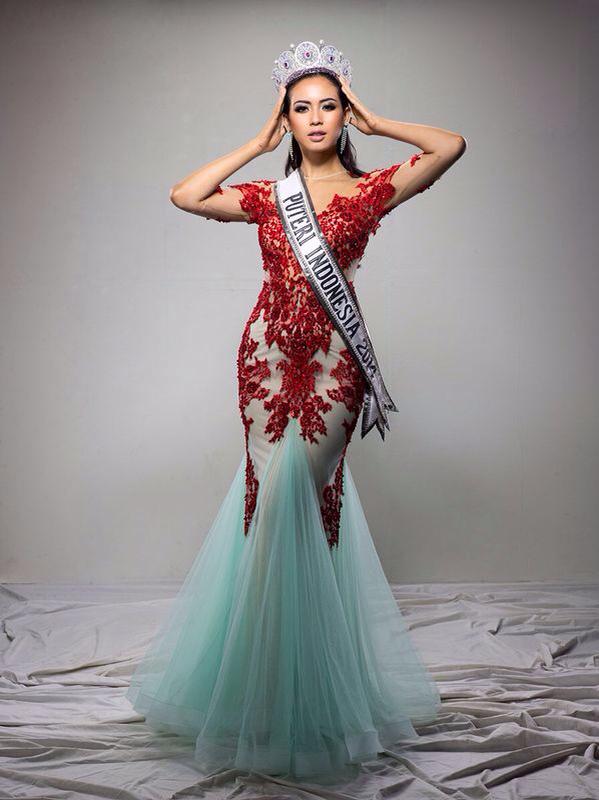 Exclusive interview with Miss Universe Indonesia 2014 Elvira Devinamira
1.     Indonesia is getting a lot of attention now in international pageants. Do you think that it's now the time for your country to win the Miss Universe crown?
Indonesia is a beautiful country rich in heritage, culture and diversity. Recently, it has enjoyed economic growth, and prosperity. Its people have enjoyed an increased quality of life. It is only natural that Indonesia has been getting a lot attention in the world. We have so many interesting, intelligent and beautiful people. I think it is about time that an Indonesian will be crowned as Miss Universe.
2.     Whulandary was phenomenal at Miss Universe 2013. Do you think it is an advantage or a disadvantage to you that your predecessor was in the semis?
Whulandary is an exceptional lady. Her success inspire many young girls that through hard work and perseverance, one can achieve her dreams whatever that dream is. Her success showed the world that Indonesian contestants can be worthy candidates to wear the crown of Miss Universe. For me her success inspires me to further improve myself so I can represent myself as the best Miss Universe Indonesia.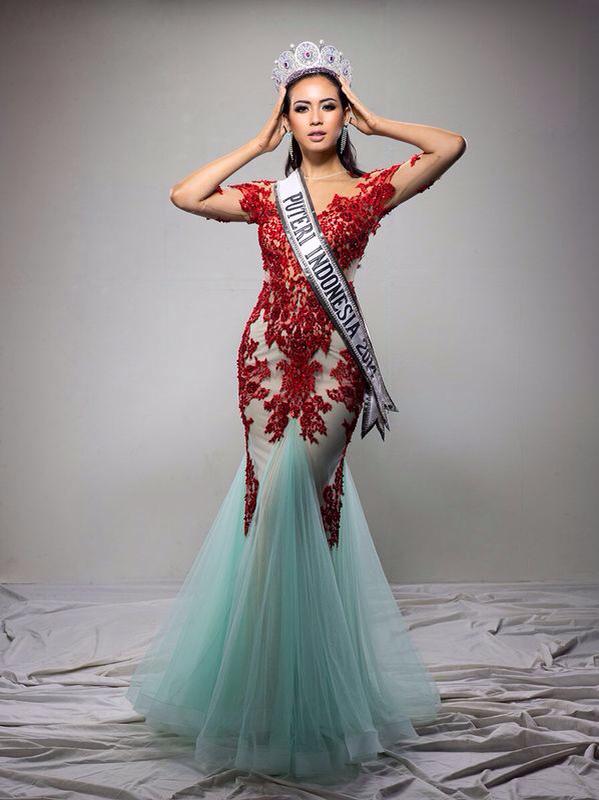 3.     What do you think will be your National Costume?
Something spectacular, magical, exotic and never before seen ! Just wait and see! 🙂
4.     What do you think will make you stand out at Miss Universe 2014?
Human value and energy that I have, because everyone there is pretty. I want to be known not just a contestant there but as a new best friend of other contestants. What's the point of having good achievements if people around you think that you don't deserve it?
5.     What is your daily routine to keep yourself beautiful and in shape?
Highlighting my abilities, embrace my disadvantages by stop complaining about it, eat right, sleep well, and daily exercise.
6.     What clothes do you like to wear on an everyday basis?
I love something elegant and chic but not too much make up for daily routine. Looking fresh, clean and elegant!
7.     Recently, Miss Universe 2013 first runner-up Patricia Rodriguez revealed that she is a lesbian. Do you think that it is okay for a Miss Universe to continue her reign despite of her homosexuality? Why?
As a person who lives in diversity I respect her. It's not easy to admit something private on public. I support her choice and her courage.
8.     Do you think that the swimsuit segment of Miss Universe is already outdated? Why or why not?
Of course it's still on the line. As Miss Universe you should be able to love yourself. By having a swimsuit segment, it represents that you are confident with your own body.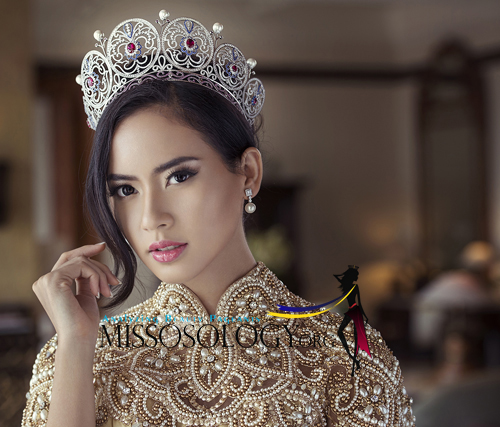 9.     Who is your most favorite Puteri Indonesia and why?
Indira Soediro. She's the first Puteri Indonesia. She has the charisma that never fades until now. She still maintains her look, body, and her charm. 🙂
10.  Lastly, a video message for all your fans at Missosology.