The pageant community came to life after hearing rumours of a possible staging of the 69th Miss Universe pageant in the first quarter of 2021. And with the excitement comes the Hot Picks! With more than 40 candidates now confirmed to be competing in the next edition of the most anticipated Big5 pageant, it is high time to reveal out First leaderboard.
And who else is fit to lead the way than the lovely Amanda Obdam of Thailand. The 27-year-old model has the international appeal and magnetic stage presence. She is marketable and relatable. Her academic background and good communication skills are definitely a plus specially now that Miss Universe is focusing more on the candidates' speaking skills. With Amanda, we see Thailand finally penetrating the Miss Universe Final 3 or even winning the coveted Big5 crown.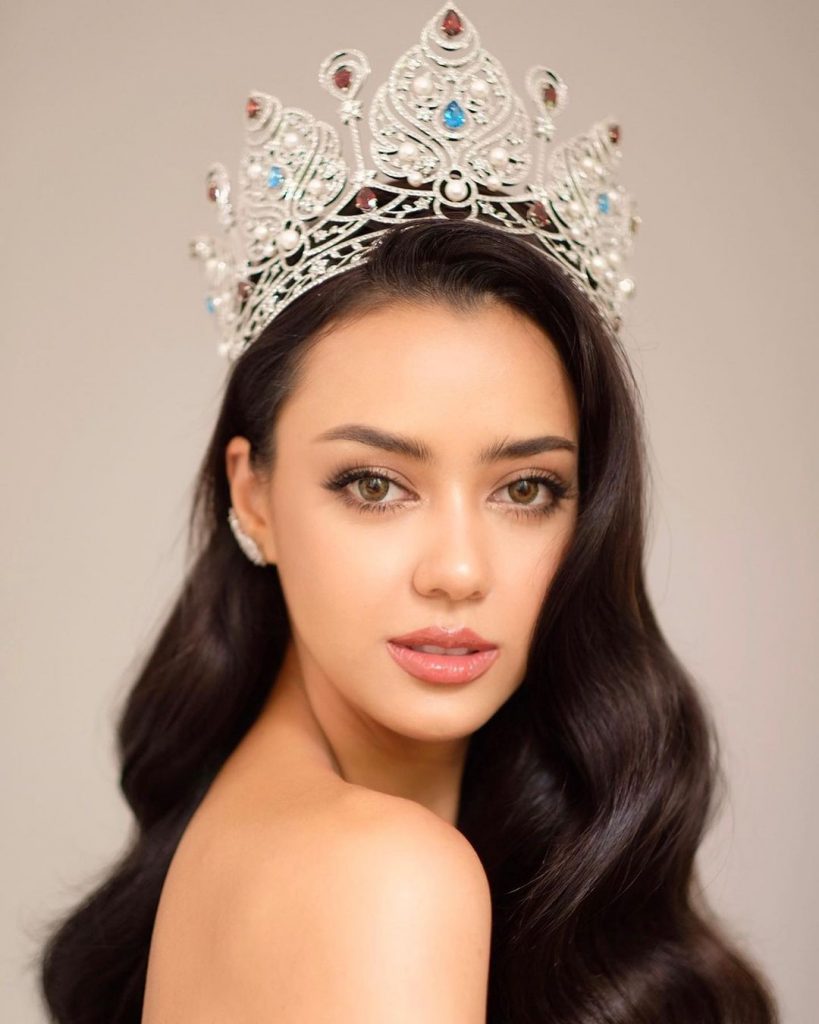 Not far behind is the much-anticipated Andrea Meza of Mexico. The 26-year-old pageant veteran is ready to fight for another Top 3 finish for her country in Miss Universe. She has improved a lot from her Miss World 2017 stint where she finished 1st runner-up to Manushu Chhillar. Miss Universe is a huge deal in Mexico where the quest for their third crown is a relentless annual pursuit. Andrea is ready to put Mexico where it belongs which is on the top.
In third place is another familiar face in the pageant world. Romania's Bianca Tirsin is back – but now, she will represent her country in the most prestigious beauty contest. She was a runner-up in both Miss Supranational and Miss International. With her angelic beauty, good communication skills, and overall lovely personality, it will be easy for Bianca to penetrate the Miss Universe semis.
Chile's Daniela Nicolás is a drop-dead gorgeous beauty that has been impressing many pageant observers since the day she was crowned. Hopes are high that she will break Chile's placement 16-year placement drought in Miss Universe. Her beauty has a universal appeal and we hope that her chances rests upon her inherent strength and not on the sash weight.
Rounding up the Top 5 for now is the glossy beauty of Vietnam's Nguyễn Trần Khánh Vân. We believe she is the most prepared delegate so far, having won the crown a year ago. With Asian countries getting more and more exposure in the Miss Universe stage, don't be surprised if she gives Vietnam its third consecutive placement.
Check out the full list below:
1 Thailand, Amanda Obdam
2 Mexico, Andrea Meza
3 Romania, Bianca Tirsin
4 Chile, Daniela Nicolás
5 Vietnam, Nguyễn Trần Khánh Vân
6 Philippines, Rabiya Mateo
7 Peru, Janick Maceta
8 India, Adline Castelino
9 Brazil, Julia Gama
10 Curacao, Chantal Wiertz
11 Australia, Maria Thattil
12 USA, Asya Branch
13 Panama, Carmen Jaramillo
14 Poland, Magdalena Kasiborska
15 Canada, Nova Stevens
16 Spain, Andrea Martínez
17 Nicaragua, Ana Marcelo
18 Cambodia, Sarita Reth
19 Netherlands, Denise Speelman
20 Dominican Republic, Kímberly Jiménez