The 2019 edition of the Miss Venezuela pageant concluded on August 1 in Caracas with the crowning of the country's bets to two of the Big5 beauty pageants.
Miss Venezuela
Delta Amacuro's Thalia Olvino bagged the top title of Miss Venezuela 2019. The 19-year-old model and marketing student edged out 23 other candidates for the right to represent the country at the 2019 Miss Universe competition.
Olvino received the crown from Miss Venezuela 2018 Isabella Rodríguez, who will represent the powerhouse country in Miss World 2019 in London.
"I did this with all my heart and total dedication," Olvino said after the pageant.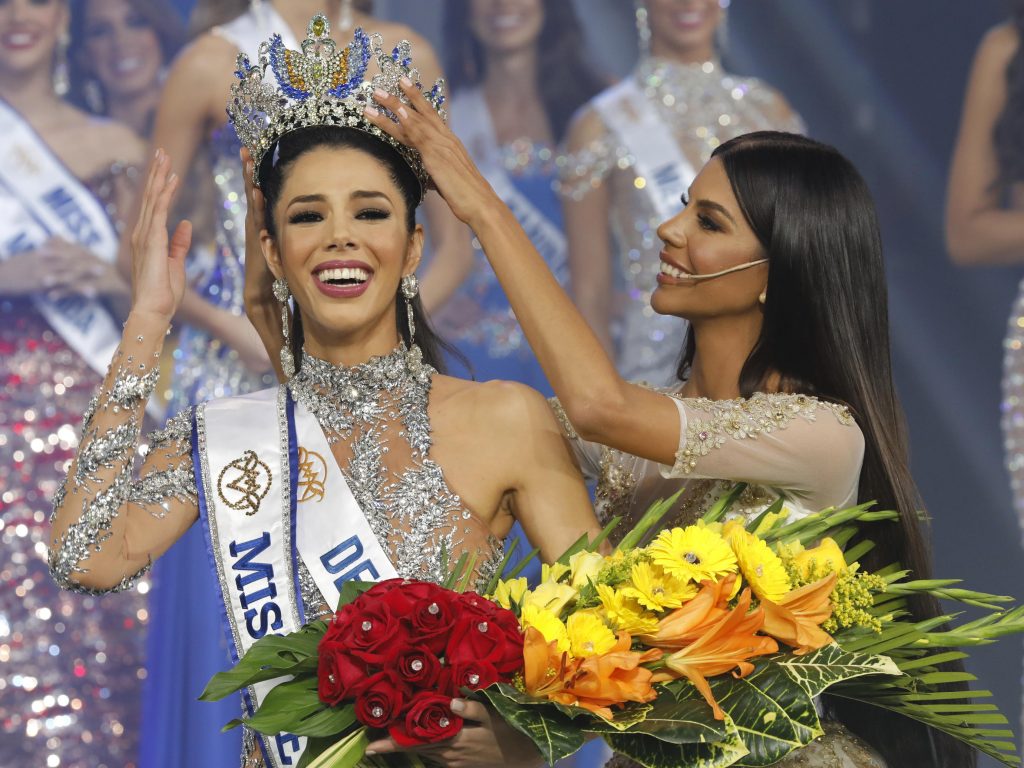 Miss International Venezuela
Meanwhile, Zulia's Melissa Jimenez was crowned Miss International Venezuela 2019 by the reigning Miss International Mariem Velazco. The 20-year-old nutrition and dietics student will travel to Japan for the 2019 Miss International beauty pageant in November.
"Miss Venezuela has evolved and serves to empower women. A woman can inspire others to follow their dreams," Jimenez said.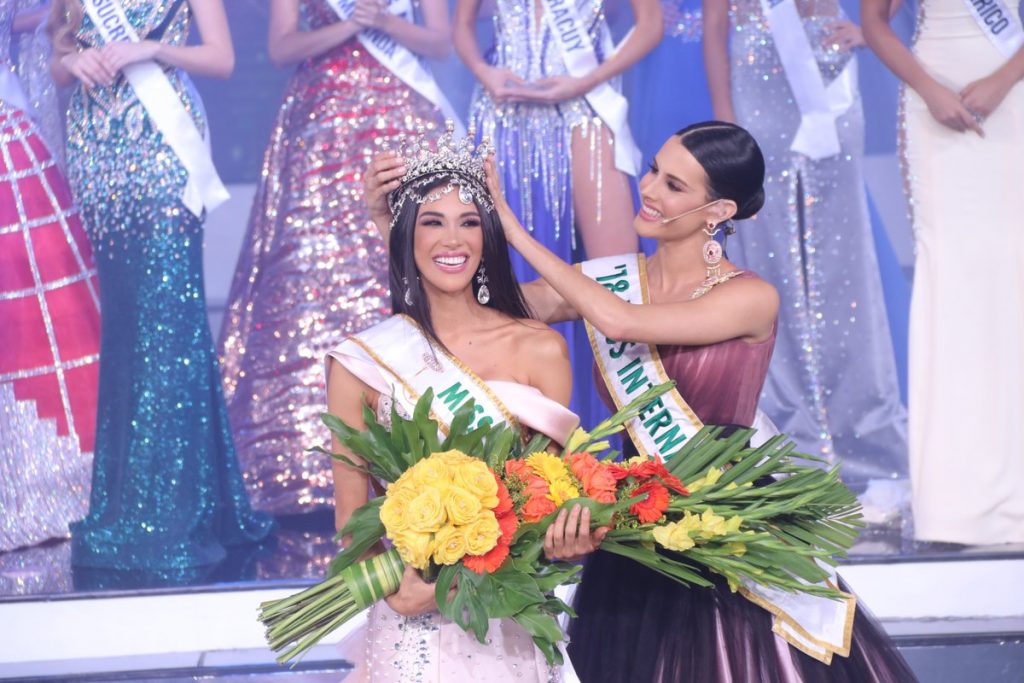 Luz Ledezma of Apure placed first runner-up. Vanessa Coello of Monagas and Oriana Pablos of Distrito Capital were second and third runners-up, respectively.
This marks the first time that the Miss Venezuela pageant did not publish the waist, hip and bust measurements of the contestants. Missosology.Org; Photos from Times Now, Miss Venezuela
Thalia Olvino, representing Delta Amacuro state, left, reacts after being named Miss Venezuela, next to Melissa Jimenez of Zulia state, as they compete in the the Miss Venezuela 2019 beauty pageant in Caracas, Venezuela, Thursday, Aug. 1, 2019. Jimenez won the Miss International title. (AP Photo/Ariana Cubillos)

Thalia Olvino, representing Delta Amacuro state, is crowned Miss Venezuela at the end of the beauty pageant in Caracas, Venezuela, Thursday, Aug. 1, 2019. (AP Photo/Ariana Cubillos)

Thalia Olvino, representing Delta Amacuro state, poses in swim wear during the Miss Venezuela 2019 beauty pageant in Caracas, Venezuela, Thursday, Aug. 1, 2019. Olvino won the title. (AP Photo/Ariana Cubillos)

Thalia Olvino, representing Delta Amacuro state, poses in evening dress during the Miss Venezuela 2019 beauty pageant in Caracas, Venezuela, Thursday, Aug. 1, 2019. Olvino won the crown. (AP Photo/Ariana Cubillos)