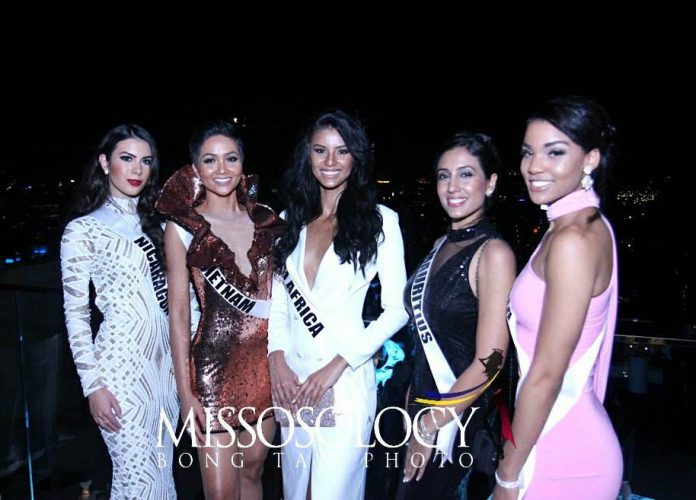 Text and photos by Bong Tan
BANGKOK, THAILAND – Talk about eating while enjoying the breathtaking view of the city! Miss Universe 2018 candidates had their welcome dinner event at Sky Bar at the Lebua Hotel.
This luxurious hotel offers the best rooftop venue in Bangkok with the bar suspended on a precipice at a height of 250 meters. It hosts one of the glitziest night scene in Bangkok and has earned numerous accolades from travel magazines.
The Miss Universe 2018 candidates look stunning in their elegant dresses as they enjoyed the spectacular view of downtown Bangkok and the Chao Phraya river. The Miss Universe 2018 competition will air LIVE December 16 at 7pm US Eastern Time (December 17, 7am Bangkok time) from Thailand on FOX.