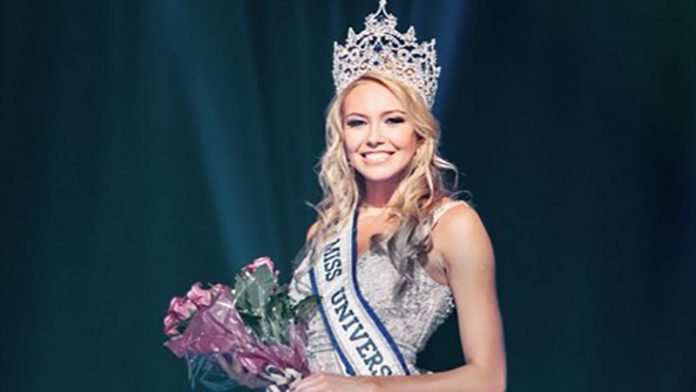 Katrin Lea Elenudottir, representing Midnight Sun, was crowned Miss Universe Iceland 2018 during the finals held August 21.
The 19-year-old linguist from Reykjavik will now head on to represent the country at the 2-18 Miss Universe competition in December in Bangkok, Thailand.
Móeiður Svala Magnúsdóttir placed first runner-up. The rest of the Top 5 were Aníta Ösp Ingólfsdóttir, Hulda Vigdísardóttir and Sunneva Sif Jónsdóttir.
Elenudottir speaks three languages fluently and thinks that language skills can open doors for many opportunities. She volunteers at an elementary school where she assists teen immigrants with their homework and personal challenges.
Iceland has yet to win the Miss Universe crown. Missosology.Org