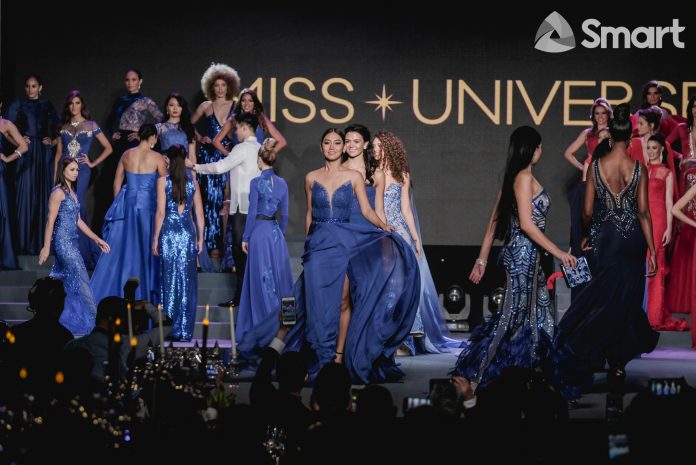 The 65th Miss Universe candidates on Monday, January 23, took part in a fashion show featuring the works of Filipino designers.
The show is part of the National Gift Auction gala, where each contestant brought a gift that represents her country. Ten pre-selected national gifts from the candidates were auctioned off after the fashion show. Other gifts were auctioned off silently.
The proceeds, amounting to ₱850,000 in total, will go to Positive Action Foundation Philippines Inc, a charity that focuses on alleviating HIV and AIDS in the Philippines.
Check out the photos of the candidates courtesy of Smart Communications: