Text and graphics by Drew Francisco
The excitement is building up with just 10 days to go before the much awaited grand finale of the first Miss Universe Philippines competition. Pageant enthusiasts eagerly await on who will wear the crown and earn the right to represent the Philippines in Miss Universe.
The last three episodes of Ring Light has given us a broader view of the competition. The candidates were able to showcase their beauty (through the hair and make-up challenge), figure (through the swimsuit challenge) and communication skills (through the Ring Light conversations with Geena Rocero) over the past three weeks.
All these considered, we have seen another shake-up in our Third Hot Picks.
Leading Missosology.Org's Third Hot Picks is Iloilo City's Rabiya Mateo. This young lady is definitely peaking at the right time. Winning the hair and make-up challenge has solidified Rabiya's status as one of the front-runners in the competition. With that stunningly beautiful face, improved interview and public speaking skills, and overflowing charisma, Rabiya is surely one of the girls to beat this year.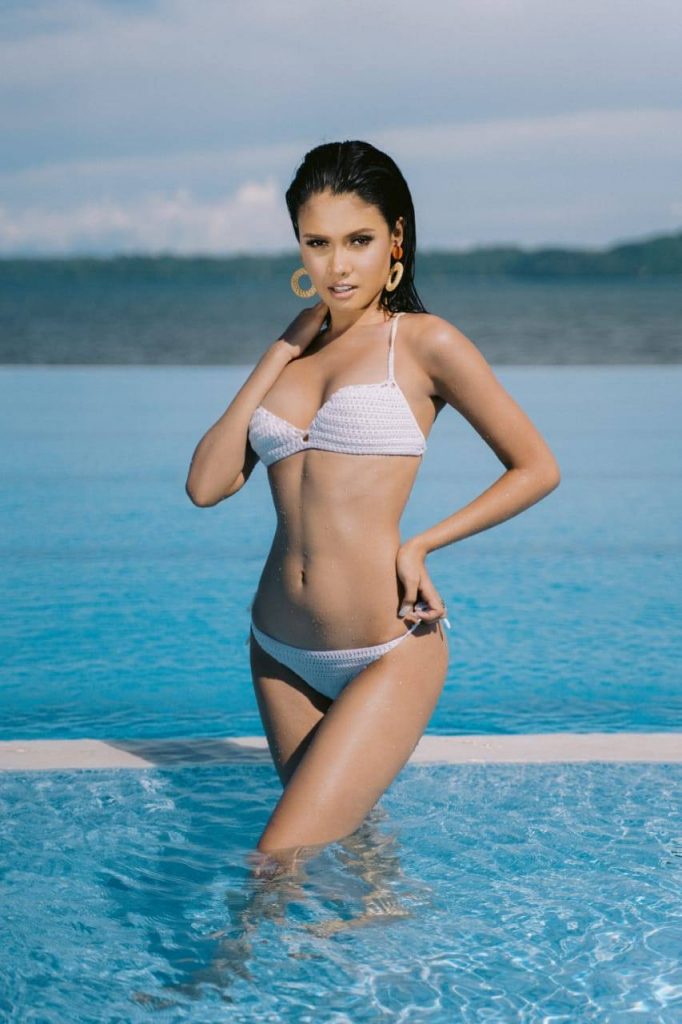 Occupying the second spot is Bohol's Pauline Amelinckx who continues to impress with her unassuming beauty. She exudes style and beauty (which was evident in her latest photo releases), and also has good communication skills.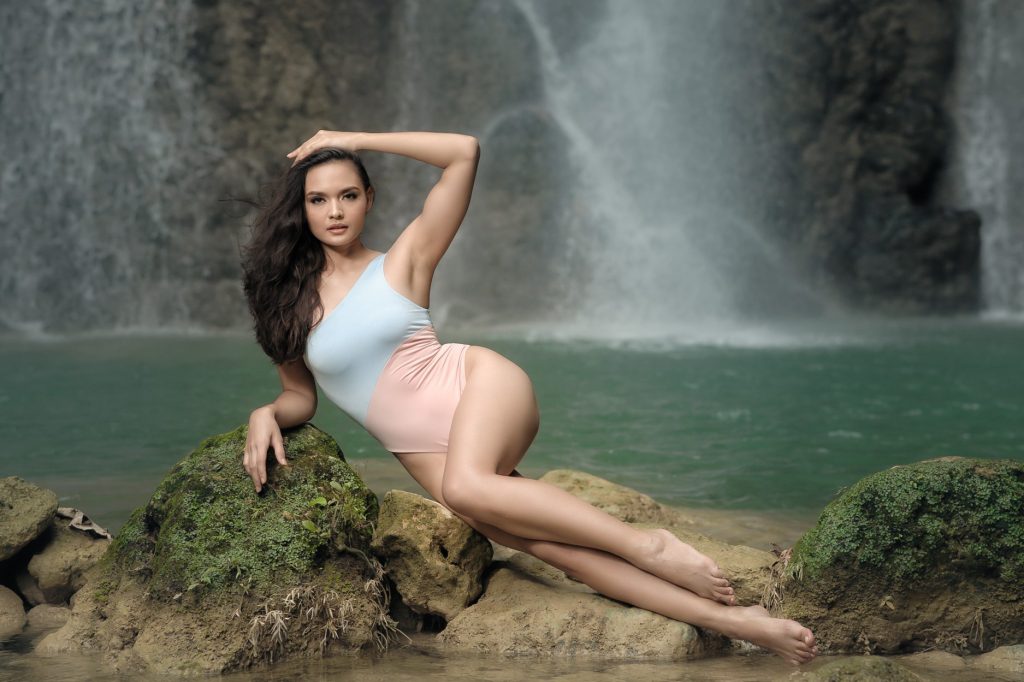 A new entry in our Top 5 is Cavite's Kimberly Hakenson. This shouldn't come as a surprise given Billie's head-turning looks. Let us just mention that she was impressive in that swimsuit challenge! She is gaining more fans as the pageant progresses, and it is no surprise given her engaging personality and beaming confidence.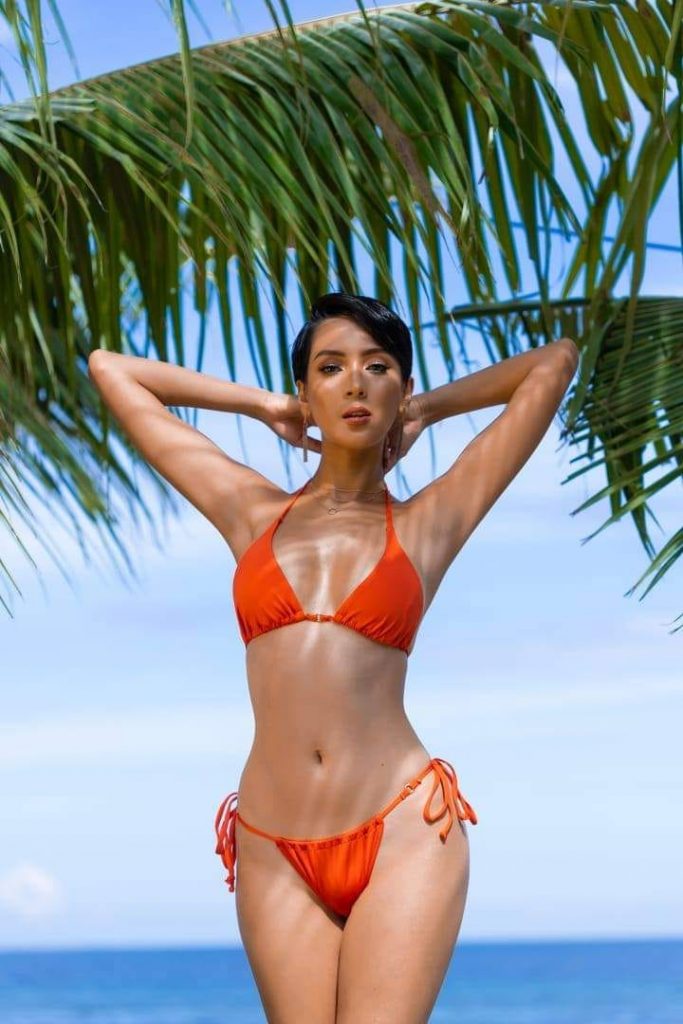 Rounding up our Top 5 for now are heavy favorites Alaiza Malinao of Davao City and Ysabella Ysmael of Parañaque. These two ladies are among the most consistent candidates.
Check out the full list below:
1 Iloilo City | Rabiya Mateo
2 Bohol | Pauline Amelinckx
3 Cavite | Kimberly Hakenson
4 Davao City | Alaiza Malinao
5 Parañaque | Ysabella Ysmael
6 Cebu City | Tracy Maureen Perez
7 Quezon City | Michele Gumabao
8 Makati | Ivanna Pacis
9 Aklan | Christelle Abello
10 Biliran | Skelly Ivy Florida
11 Taguig | Sandra Lemonon
12 Romblon | Maria Fee Tajaran
13 Cebu Province | Apriel Smith
14 Misamis Oriental | Caroline Joy Veronilla
15 Rizal | Ericka Evangelista
16 Mandaue | Lou Dominique Piczon
17 Davao del Norte | We'am Ahmed
18 Albay | Paula Ortega
19 Bulacan | Dianella Louise Loya
20 Surigao del Norte | Carissa Rozil Quiza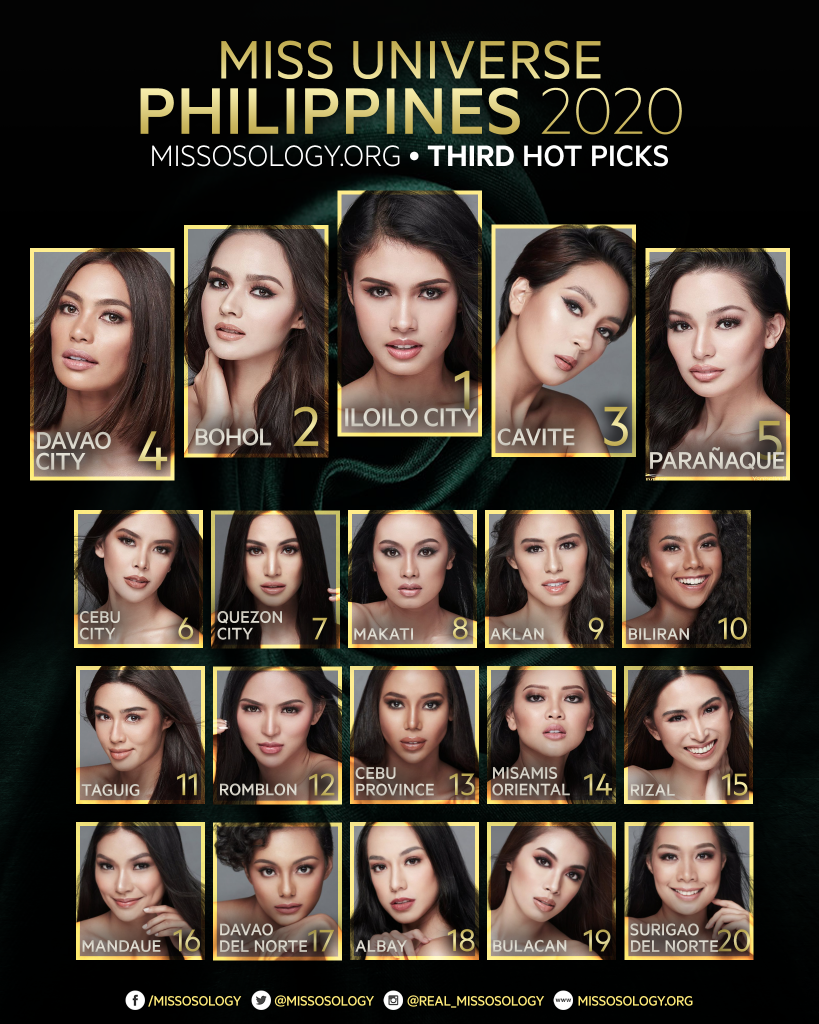 Follow Missosology's social media pages for more updates. Missosology.Org