The finals of the new Miss Universe Philippines (MUPh) pageant will take place on October 25, more than five months later than its original schedule.
The announcement was made on the MUPh organization's Facebook page on May 5, as it answered questions from the members of the press.
The MUPh finals was initially set for May 4, but was moved to June 14 after the government implemented quarantine measures in the country to combat the coronavirus pandemic.
National director Shamcey Supsup-Lee assured that "there will be adjustments in the way the pageant program will be delivered and that MUPh will be tweaking it to remain sensitive to 'the new normal'."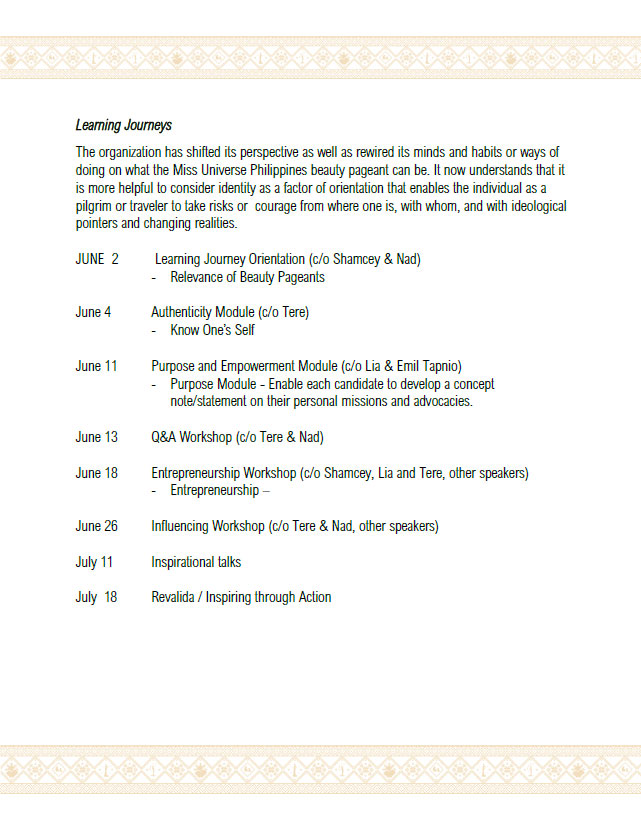 The finals will also be "one of a kind," said creative director Jonas Antonio Gaffud.
"For the finals, we will be playing with colors that represent the empowered Filipina. Colors that will inspire the Filipinos to be hopeful and will always remind them that out hearts and minds are united as one, in rebuilding a nation," design council head Albert Andrada said.
However, the organization said that no live audience will be allowed in the finals venue for health and safety precautions.
Asked by Missosology correspondent Ameer Gamama how the new MUPh titleholder will prepare given that the finals is set for October, Gaffud said: "The whole process from June to October (4 months) is a learning journey for the women mentally, emotionally and physically. In this way, we are very confident that the winner will already be equipped with a mindset and preparations worthy of representing our country in the Miss Universe stage." Missosology.Org