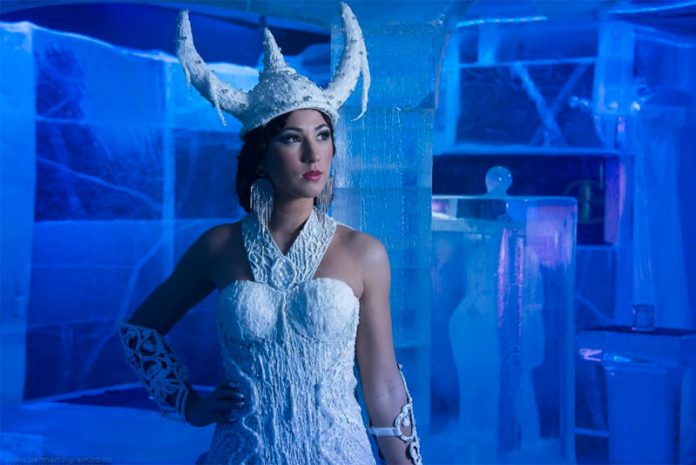 Norway's Kaja Caroline Kojan is currently settled in Las Vegas where she will represent the kingdom of Norway in Miss Universe 2017. She revealed to Missosology-Nordic Countries recently that her national costume is inspired by Norse mythology. The costume gives the idea that it could be carved from snow, ice, and there are patterns inspired by historic designs of Norway.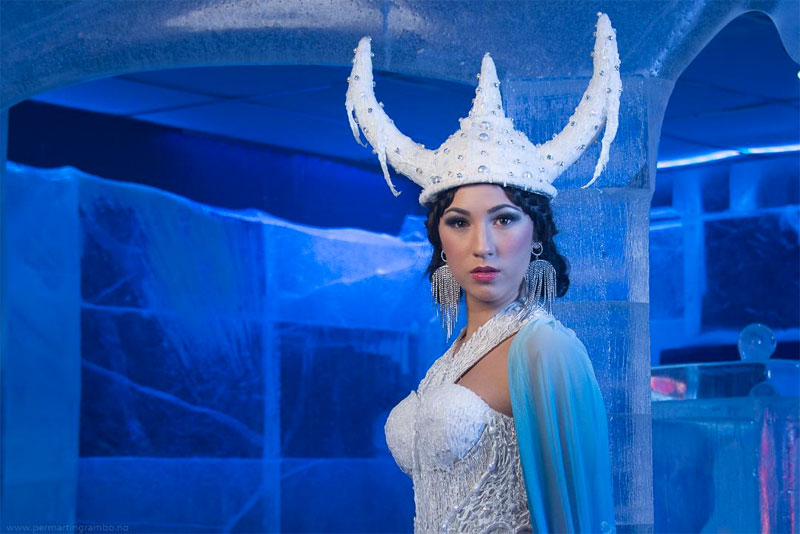 The costume was handmade by Hilde Marie Johansen of the Scandinavian Makeup Academy with branches in Bangkok, Yangon and Pune. She says it is important to know the difference between the traditional Norwegian  folk costume "Bunad" and a fantasy costume inspired by her home country. The goal is that the audience and televiewers following the Miss Universe 2017 finals will be able to recognize the country of Norway, without having to think twice.
In a great contest like Miss Universe with more than 90 nations competing, it is important for a small country like Norway to stand out and be seen. This Viking-goddess costume with bunad-patterns and a creative helmet will be exciting, different and adventurous.
The complete costume will be presented in Las Vegas later this month.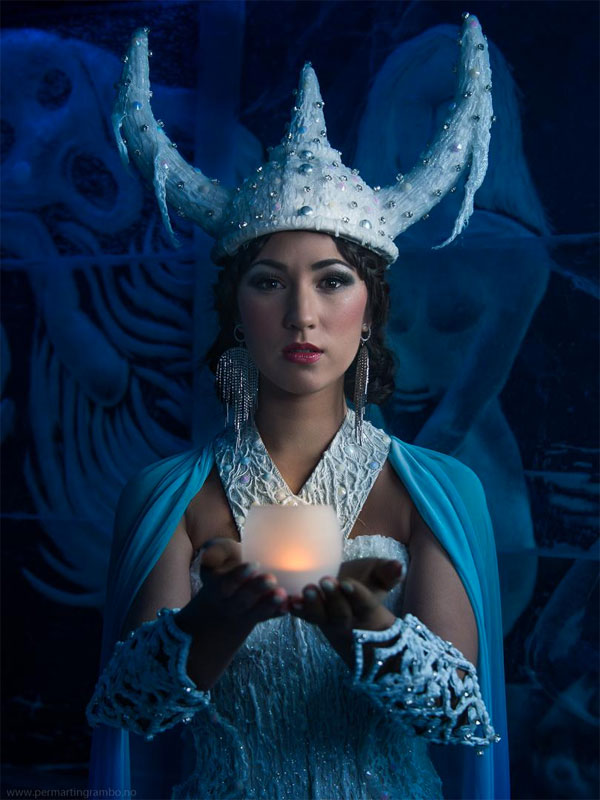 Costume Designer: Hilde Marie Johansen

Photo: Per-Martin Grambo.

Makeup: Jea Holtet

Location: Magic Ice Bar Oslo