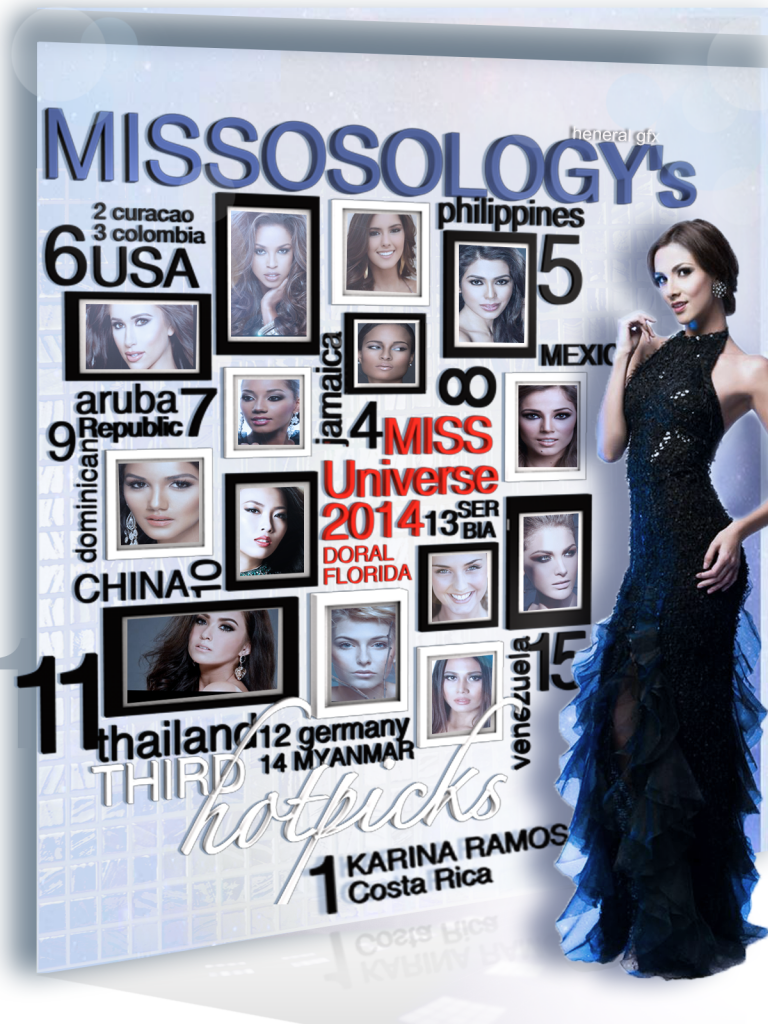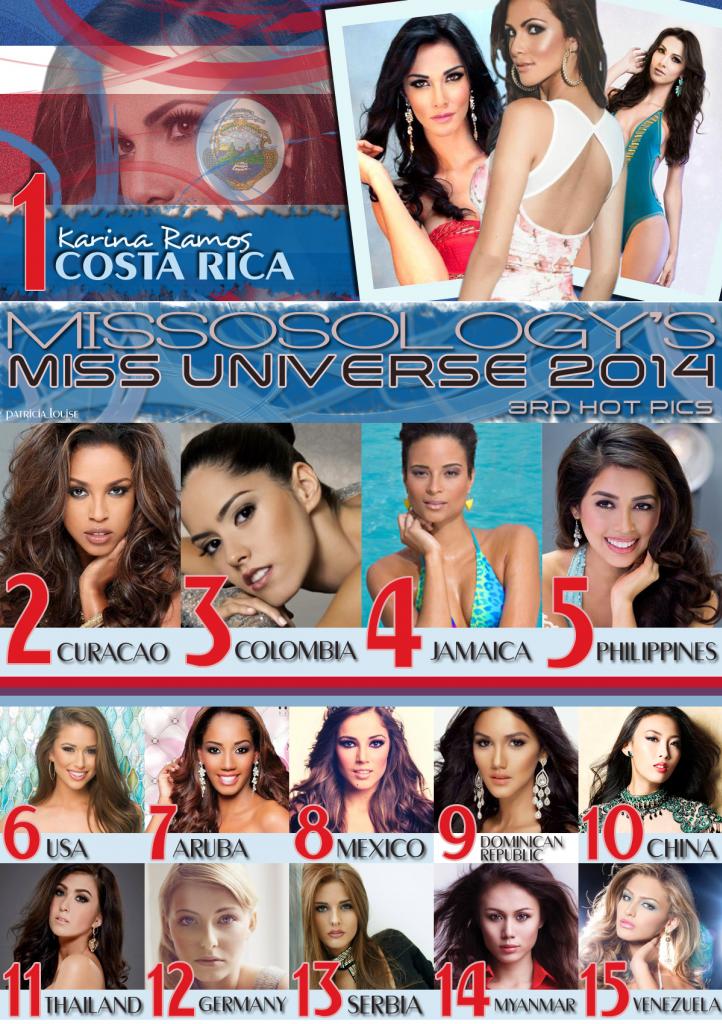 With a huge cloud of uncertainty hanging over Miss Universe as to whether there is indeed a 2014 edition or not, there is no doubt that Costa Ricans will be happy to know that their candidate is currently giving pageant observers a sizzling hot vibe. Karina Ramos is definitely ready to snatch the glory for the Central American nation. Her beauty is ethereal. Her poise is definitely regal and she's very fluent in English and has good communication skills.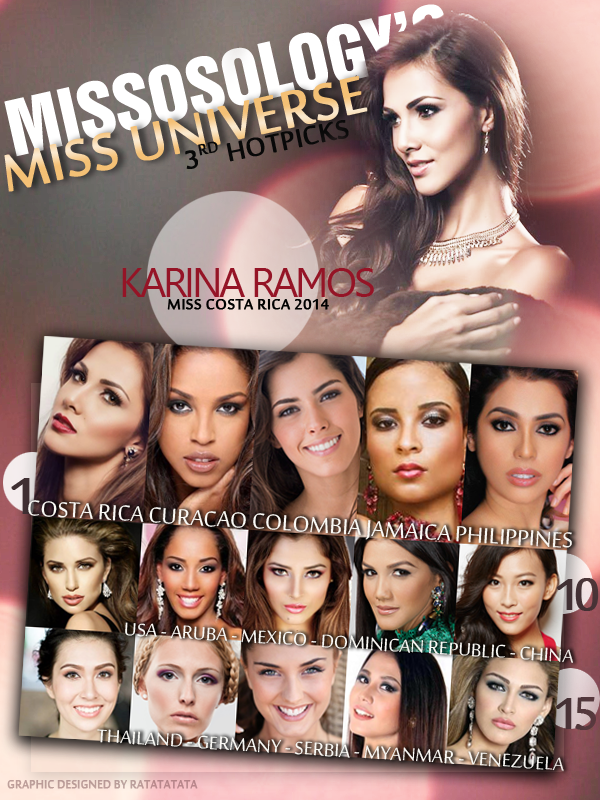 On the second place is the stunning Miss Curacao Laurien Angelista. Her main weapon is her poise and that lovely height. The body proportion of Laurien is nothing short of being phenomenal. Miss Colombia Paulina Vega meanwhile is on the third place. This Latina is simply gorgeous and has an outgoing personality – perfectly genuine and approachable. She is perhaps the best Colombia contestants we've seen since Taliana Vargas.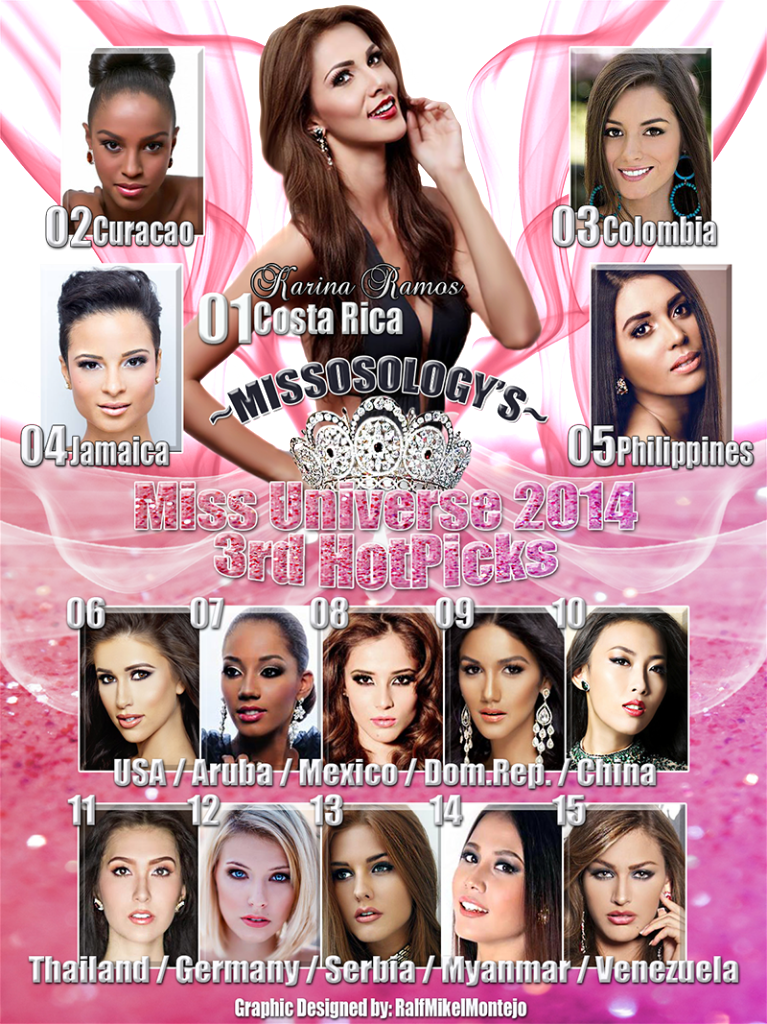 Miss Jamaica Kaci Fennell continues to earn rave reviews. This girl has a Lupita Jones vibe written all over her. While she is ranked 4th in this Hot Picks, she could seriously be the first Jamaican to win the crown. On the fifth place is Miss Philippines Mary Jean Lastimosa. This girl is just fierce with great communication skills and a body to die for. Millions are hoping that she will be third Filipina Miss Universe and she simply got what it takes to be Miss Universe 2014.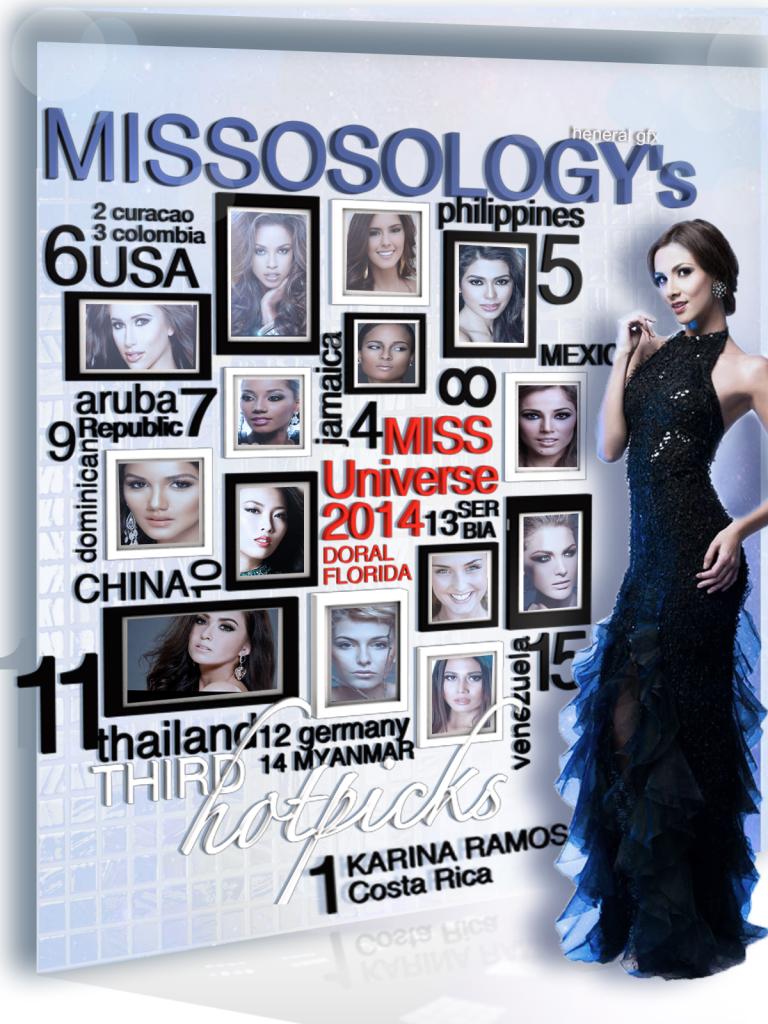 Others who made it to the Hot Picks are:
6.) Miss USA Nia Sanchez
7.) Miss Aruba Digene Zimmerman
8.) Miss Mexico Josselyn Garciglia
9.) Miss Dominican Republic Kimberly Castillo
10.) Miss China Nora Xu
11.) Miss Thailand Pimbongkod Chankaew
12.) Miss Germany
13.) Miss Serbia
14.) Miss Myanmar
15.) Miss Venezuela