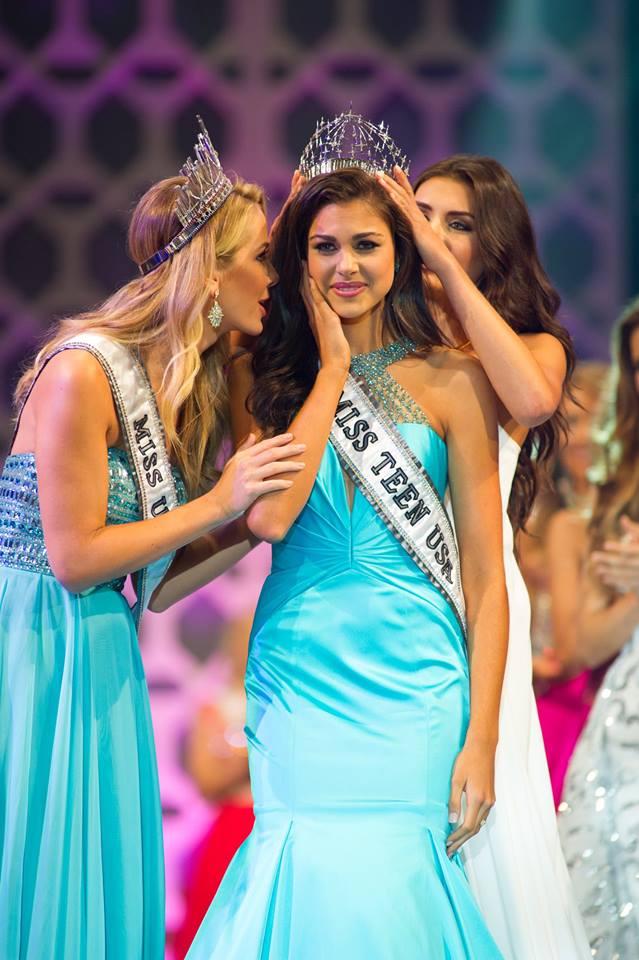 Whatever is the function of the Miss Teen USA pageant, it is something not readily apparent. Its winner does not compete internationally, none of its winners has ever won the Miss USA pageant (although Brandi Sherwood became a titleholder after Brook Mahealani Lee won the Miss Universe title) and it is currently not even beamed live on TV. Basically, it is a pageant for 14-19 year old girls, hence the title, and if there is any plausible purpose for this at all, it is more about preparing young girls on to the next level which is the Miss USA pageant.
This year, Louisiana's very own Katherine Haik won the Miss Teen USA title. She is just 15 years old and is the youngest winner of the pageant to date. Katherine will probably follow the footsteps of notable Miss Teen USA winners like Vanessa Minnillo and Bridgette Wilson who pursued a career in Hollywood. Or perhaps the footsteps of Shauna Gambill and Brandi Sherwood who both landed as first runners-up at the Miss USA pageant.
The Miss Teen USA pageant stood the test of time. This year, as it was since 2008, the pageant was held in Nassau, Bahamas. The pageant's co-owner, Donald Trump who stirred controversy for his anti-immigrant remarks did not show up and many of the usual sponsors shied away. Nevertheless, the pageant was a success and like its pre-Trump years, Miss Teen USA will survive – post-Trump.