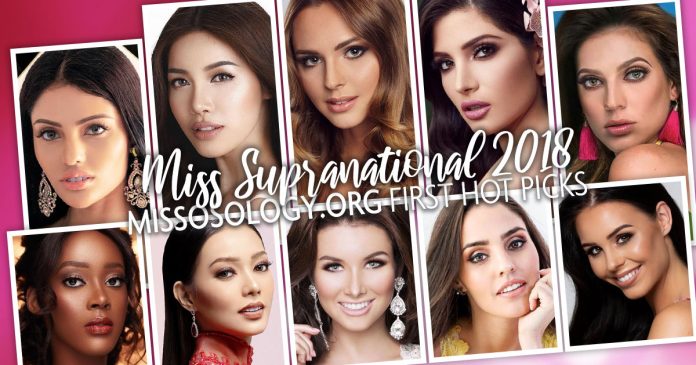 Text and graphics by Drew Francisco
The youngest among the Big5 major international beauty pageants will mark its 10th anniversary this December. All eyes will definitely be in Krynica-Zdrój in Poland as nearly 80 of the world's most stunning ladies will battle it out to become the next Miss Supranational.
We're just a month away before the pageant commences, so it's high time to check who among the candidates so far has what it takes to be the successor of Jenny Kim.
Leading out First Hot Picks is the host delegate, Magdalena Bienkowska of Poland. She surely learned a lot from her stints in Miss International 2016 and Miss World 2017. With her pageant experience, effortless charm and beauty, it won't be a surprise if she wins Poland's second Miss Supranational title.
Not far behind is Minh Tu Nguyen of Vietnam. The popular supermodel will surely put her country into the limelight with her great stage presence. The country is looking to win it's first Miss Supranational crown and Minh Tu surely has all the goods.
In third place is the lovely Nariman Battikha of Venezuela, followed by the equally stunning Sanjna Suri of Malaysia in fourth place. Fans should also keep an eye out on Mexico's Diana Romero. All three ladies are looking to bring home their respective countries' first crown in this pageant.
Check out the complete list below:

1 Poland | Magdalena Bienkowska
2 Vietnam | Minh Tu Nguyen
3 Venezuela | Nariman Battikha
4 Malaysia | Sanjna Suri
5 Mexico | Diana Romero
6 England | Romy Simpkins
7 Philippines | Jehza Huelar
8 Rwanda | Djazira Munyaneza
9 Paraguay | Ana Paula Cespedes
10 Netherlands | Kelly van den Dungen
11 Puerto Rico | Valeria Vasquez
12 India | Aditi Hundia
13 Brazil | Barbara Reis
14 Croatia | Tihana Babij
15 Indonesia | Wilda Octaviana Situngkir
16 USA | Katrina Jayne Dimaranan
17 Spain | Teresa Calleja
18 Romania | Andrea Coman
19 Korea | Eun Bi Lee
20 Japan | Yukira Nakamoto