When asked about the brutal bashings at social media, Dutch Instagram celebrity and lifestyle influencer Negin Mirsalehi once said that negative comments are usually a sign of success. I know that our Final Hot Picks at Miss Earth, Miss Universe and Miss World were bashed a lot and I take that as a sign that we are a successful website. I doubt that the public would even bother to engage let alone bash the predictions of other pageant websites out there. So here we are again, after successfully predicting the outcome of Miss International 2017, doing the perilous task of looking through the glass ball – this time, it's Miss Supranational 2017!
Topping our list in this 3rd Hot Picks for Miss Supranational 2017is Karina Nadila of Indonesia. She is a well-polished candidate and very consistent in giving top notch performance be it in swimsuit or gown competition. She is backed by the well-organized Puteri Indonesia pageant which is the organization responsible for sending Indonesian queens not only in Miss Supranational but also at Miss Universe and Miss International.
Not to be outdone is Miss Colombia Tica Martinez who probably booked her easy way to the semis thanks to her superb prelim gown performance. In this list she may be placed second but she is always at the top our previous lists and is considered one of the safest bet for the crown.
We are also keeping an eye on the local girl Paulina Maziarz. She's got that sublime beauty coupled with a Victoria Secret-worthy body. She will definitely get an extra confidence booster from the local audience.
Meanwhile, among the African beauties, Miss Ethiopia Bitaniya Josef leads the group after the prelims. She made a late dash after staying under the radar for quite some time booking the fourth place in our list.
Mexico's Samantha Leyva also gave a solid performance for the past week. While she is an exciting delegate, I am damping my enthusiasm for her thanks to the recent trends at Big5. Mexican beauty queens are always crown worthy but for some reason they just always fell short.
Of course, any list would be boring without a Miss Venezuela. Geraldine Duque is set to make history after her country missed the crown last year by such a hair thin margin. Osmel Sousa made her perfect for the pageant and it is a wait and see situation if Geraldine can live up the hype. Remember, Venezuela is yet to win the Miss Supranational crown.
Placed seventh in the Hot Picks is Miss Philippines Chanel Olive Thomas. Her country is hungry for another major crown and among the major titleholders of the Bb. Pilipinas pageant, she is the last best hope for a victory. She is in fact considered as the strongest among the Big5 queens of the Philippines. Will the country win its second Miss Supranational crown?
Thayna Lima of Brazil is currently on the eighth position and it is easy to see why she is one of the Top 10 faves. She was once a favorite at the Miss Mundo Brasil contest and she is also well prepared. Her beauty is a head turner and I wouldn't mind if she walks away with the Miss Supranational crown.
Placing 9th is Miss Korea Jenny Kim who also gave a solid prelim performance. Her biggest asset is her curvaceous form and her beauty simply transcends borders. I also love her confidence and stage presence.
Rounding up our Top 10 is Miss Puerto Rico Larissa Santiago. Her lithe figure and her fierce catwalk simply caught our attention.
Since Miss Supranational is last major international pageant to be held this year, whatever the outcome, it will set our mood for the next pageant season. Our affiliates and colleagues from all over the world had made it a hobby to predict the outcome of the Big5 pageants. Some of them contributed in our Hot Picks while others are contented in sharing their own personal list.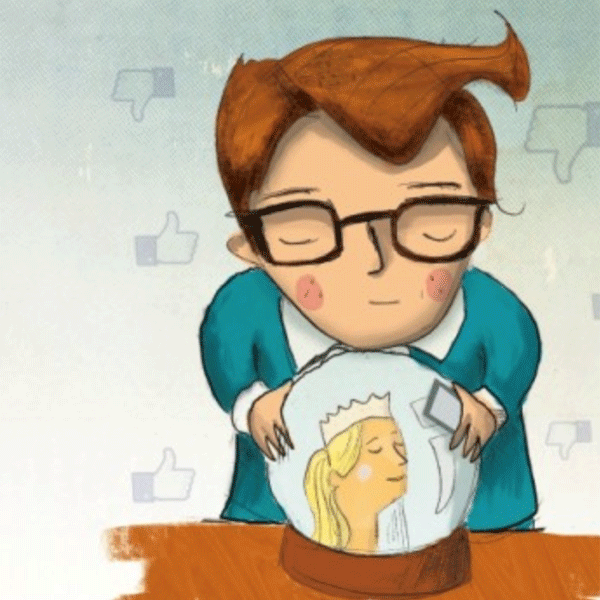 Recently, I came across to an article from a Colombian website and I kind of like the cartoon they used. [SEE MORE HERE (in Spanish)] I took the liberty in sharing it here and it depicts what is exactly we've been doing since 1999. Through success and failure, I think we can all agree that our Hot Picks is, above all, about fun and enjoyment. So, here's our complete list. Enjoy!
MISS SUPRANATIONAL 2017 3rd Hot Picks
INDONESIA
COLOMBIA
POLAND
ETHIOPIA
MEXICO
VENEZUELA
PHILIPPINES
BRAZIL
KOREA
PUERTO RICO
SLOVAK REP
JAPAN
RUSSIA
ECUADOR
WALES
SPAIN
PANAMA
SINGAPORE
PERU
MYANMAR
SOUTH AFRICA
BELARUS
NAMIBIA
NETHERLANDS
SURINAME