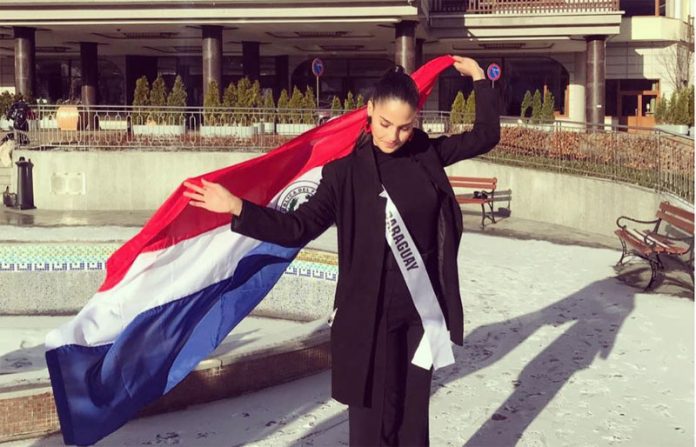 There's always a debate about what makes a beauty queen worthy of Miss Supranational crown. The sheer unpredictability of the pageant makes it a tough one to predict. But how could someone with strong credentials miss the final berth? Miss Paraguay Ana Paula Cespedes was shockingly left out of the semifinals and beauty analysts are still trying to pinpoint the real reason as to why.
Ana Paula Cespedes is a licensed pilot and her beauty has been consistently described as fresh. In the second Hot Picks of Missosology for Miss Supranational, she was listed as the best among the candidates. She was described as a someone with "classic Miss Supranational aesthetics: a pretty face and a divine aura. She is a breath of fresh air who magnificently shines in a crowd. Her soft features, bubbly smile and appealing personality are doing magic for her".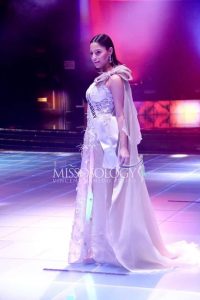 So what went wrong? One of the possible angles that analysts are looking at is her performance during the preliminaries. It seems Ana Paula Cespedes failed to deliver when it matters the most. Her poor gown choice may have lowered her scores significantly but still, she did well in other categories.
Another angle being discussed is that she may have been sidelined thanks to the unpredictability of Miss Supranational's standards. Miss Supranational after all is relatively young. It is the youngest among the Big5 pageants and was included in the group thanks to its spectacular finals nights and impeccable taste in selecting the winners. However, there are some concerns lately that most of its candidates are handpicked instead of being winners of a national pageant. Also the judges' choices in the past two years had pageant experts scratching their heads and it seems that the trajectory and trends of the pageant is getting more difficult to track.
Whatever the case may be, Ana Paula Cespedes did Paraguay proud. She may be left out of the semis but she left her mark at Miss Supranational. If she were there in the semis, surely she would have given a strong fight. Her failure to be in the semis did not stop her though from living the life she wanted. Lately, Ana Paula was seen commandeering a light plane. It seems that the four bars on her shoulders, not a crown in her head, was her real destiny.