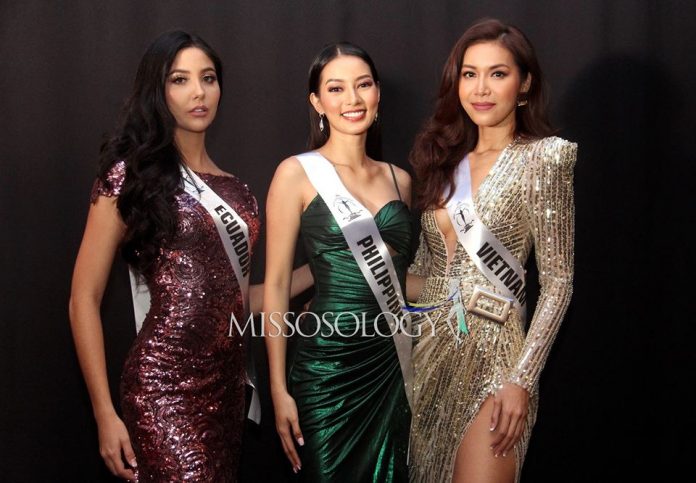 Report by Pawee Ventura; Photos by Vincent Tanedo
KARPACZ, POLAND – The 10th edition of the Miss Supranational pageant unfolds! As the competition gets tough and the battle intensifies in searching for the most deserving lady for the coveted title of Miss Supranational 2018, more than 70 lovely candidates hailing from all continents were officially introduced at the sashing ceremony held at the function hall of Hotel Golebiewski in Karpacz, Poland on Tuesday night.
Reigning Miss Supranational 2017 Jenny Kim and Miss International Poland 2018 Marta Palucka took charge in awarding of sashes to the candidates. At the same event, Gerhard Lipinski, the pageant's owner and producer, welcomed the participants.
The Miss Supranational pageant, one of the most important and highly-anticipated world-class annual events, has met with a lot of anticipation especially this year since they are celebrating their 10th anniversary.
The competition will continue for weeks and the contestants will be assessed on the basis of various preliminary events. During the sashing ceremony, Missosology viewed each candidate's on-stage performance and as we saw them up-close and personal, we have named the girls who glowed & made good first impressions. Here they are: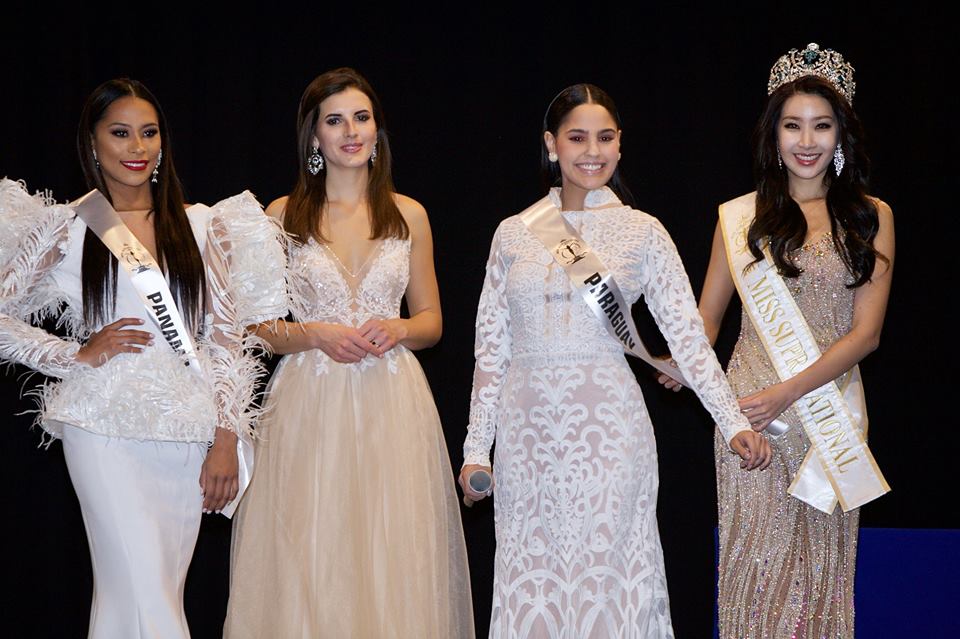 Miss Paraguay, Ana Paula Cespedes showed up with her megawatt smile, perfect skin and presence. At the ceremony, she looked regal and serene, and gave a flawless presentation! Beauty, poise and humility are few of the many attributes that describe this Latin beauty. What we love most about her is that she's always friendly to everyone and manages to reach out to the people around her.
Miss Venezuela, Nariman Battikha is fresh from her victory in Bolivia as Reina Hispanoamericana, beating a strong batch of 30 ladies from all corners of Latin America. She sparkled during the night in her mind-blowing evening gown. Traditionally, Venezuela has the best-prepared delegates at any pageant and this glamazon is not an exception. Nariman is one of the most complete delegates at the pageant. She is beautiful, tall and has a great body, but most importantly, she is well-spoken and knows what to say and how to say it.
Miss Vietnam, Nguyễn Minh Tú arrived in Poland like a bolt of thunder! The 26-year-old supermodel and mentor of Asia's Next Top Model & The Face Vietnam is coming on strong, we won't be surprised if another Asian like her will snatch the crown this year. Her modeling experience allowed her to dominate the stage and her packaging in the pageant is very modern and sophisticated.
Miss Brazil, Bárbara Reis is a stunning 6-footer, who has the X factor to take it all. She is natural, fresh, and she never fails to wow everyone with her commanding aura.
Miss Guatemala, Stephanie Ogaldez was simply stunning during the sashing event with her excellent gown choice that nearly took everyone's breath away.

Miss Pakistan, Anzhelika Tahir is a pageant veteran who placed 1st runner-up in Miss Eco International last year and her striking presence, highly commendable communication skills and vast experience quickly put her among the top contenders for this year's title.
Miss Australia, Maddison Clare seems very prepared and she comes off as confident with engaging energy and great stage presence.
Miss Poland, Magdalena Bieńkowska has innate charisma and beauty that make her a cut above the rest. Host nation always does well, in every contest, but this time it will be very well-deserved.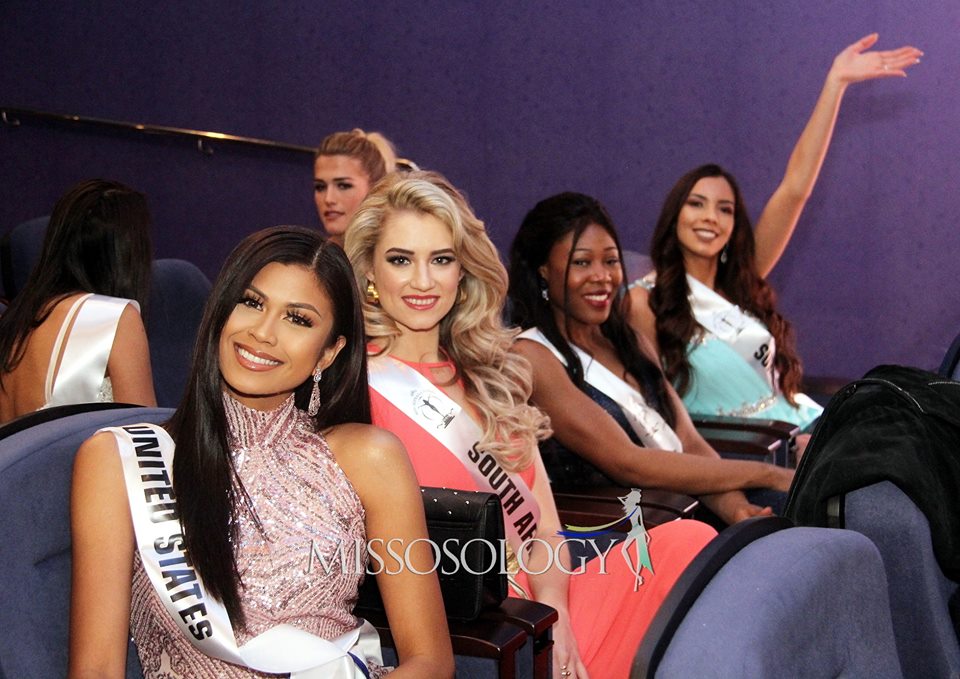 Miss USA, Katrina Jayne Dimaranan captivated everyone with her sensuality and great edgy looks. Trina improved a lot from her past pageant stint and during the sashing ceremony, she was one of the few girls that stood out.
Miss South Africa, Belinde Schreuder's styling, down to hair and gown, were impeccable, giving her the advantage over other beauties who showed in all sorts of lackluster gowns and wacky hairdos.
Miss Indonesia, Wilda Octaviana Situngkir in our humble opinion, gave a magnificent presentation at the event, maybe one of the night's best. She has interesting oriental looks, and excellent runway skills; definitely Indonesia has everything to reach the finale.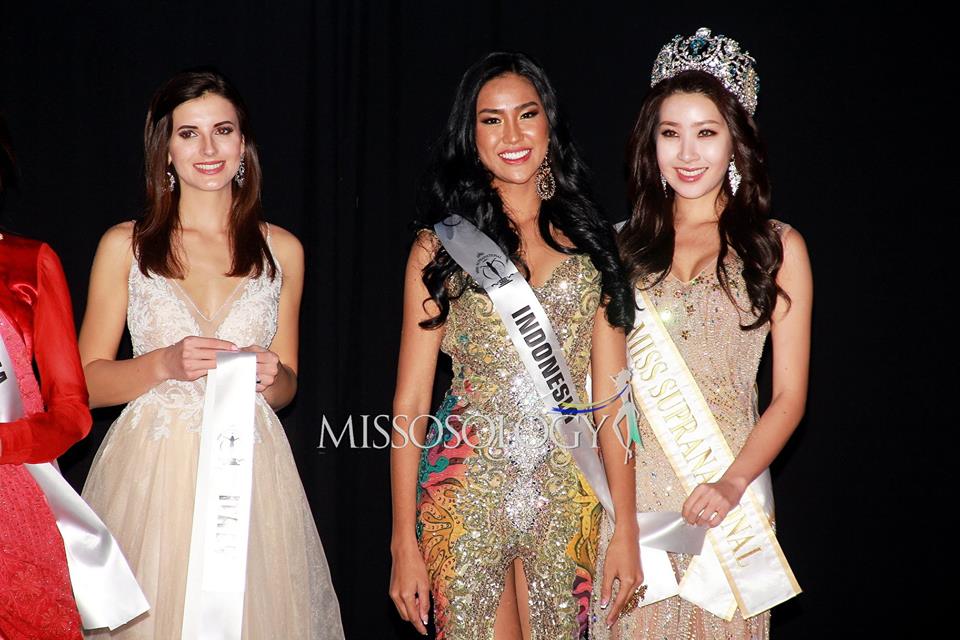 Miss Mexico, Diana Romero had shown that she has the whole package for winning the crown by being a favorite of pageant followers.
Miss Panama, Keythlin Saavedra has made her mark with the amazing gown she wore during the sashing ceremony. Her impeccable taste in wardrobe and contemporary looks would inject into the history of Miss Supranational an energy and sense of 'today-ness' which could do wonders.
Miss Slovakia, Katarina Oeovanova's gorgeous face cannot be denied and she performed strongly during day one of the competition. Considered as one of the top delegates from Europe, her features are symmetrical and we saw much potential in her.
The other ladies who also glowed were Misses Puerto Rico, Ukraine, Argentina, Philippines and Croatia.
Check out more photos on our Facebook album here.