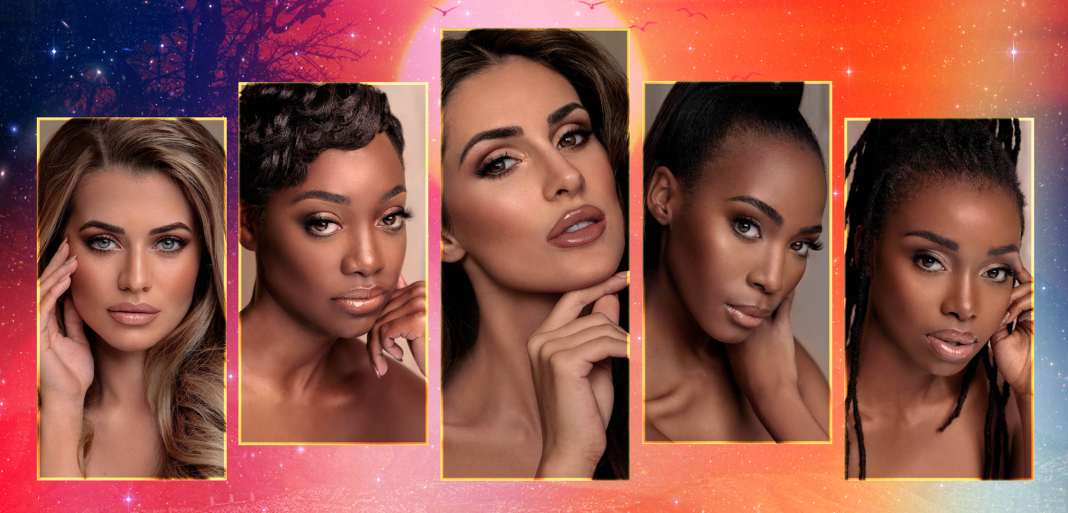 All eyes will be on South Africa as it crowns its new titleholders tomorrow, October 16 at Grand West Arena in Cape Town.
The "Rainbow Nation" is cementing its status as an emerging pageant powerhouse after dominating the pageant scene in the past years with two Miss Universe winners (Demi-Leigh Nel-Peters, 2017 and Zozibini Tunzi, 2019) one Miss World winner (Rolene Strauss, 2014), and a number of runners-up and placements in the international pageant scene.
Pressure is on the next queens to match the achievements of her predecessors, but the Miss South Africa team for sure will do everything it takes to win more crowns.
Who among the 10 finalists should win the crown? Here's out Final Hot Picks:
1 (for Miss Universe) Bianca Bezuidenhout
Hails from Strand in Cape Town, has a Bachelor of Arts degree in marketing communications and is currently completing her honours in media studies. She is also a dance instructor as well as a business owner of her own swimwear company called She Succeeds.
2 (For Miss World) Moratwe Masima
From Atholl, Sandton in Gauteng, and is a qualified medical doctor doing her first year of internship at Charlotte Maxeke Hospital. She is an aspiring plastic and reconstructive surgeon who would love to meet the Prime Minister of New Zealand, Jacinda Arden as she is in awe of how she has handled the global pandemic and how she always puts the livelihood of her citizens first.
3 (For Miss Supranational) Lalela Mswane
From KwaSokhulu, Richards Bay in KwaZulu-Natal, is a model and dancer and has a Bachelor of Law degree from the University of Pretoria. She describes herself as graceful, tenacious and meticulous and says she would love to meet the Minister of Employment and Labour, Thulas Nxesi, to discuss ways of alleviating the growing unemployment problem.
4 Jeanni Mulder
From Sea Point, Cape Town, is a full-time model and describes herself as compassionate, strong-willed and genuine. She credits her mom for being her role model who has taught her to fight hard, love deeply and never to be afraid of being passionate about what makes you happy. In her spare time, she loves to do anything artsy, watch TV and play Texas Holdem Poker.
5 Zimi Mabunzi
Comes from eQonce (King William's Town), in the Eastern Cape and is a student at the Nelson Mandela University in her final year of a BCom Law degree. She says she has a huge passion for music and would love to study it one day and make music of her own. In her spare time, she loves to work out, sing and cook and her favourite meal is umphokoqo and umngqusho. Zimi is the winner of the public vote.
6 Catherine Groenewald
From Constantia in Cape Town and is in her final year of a B Com visual communications degree, majoring in graphic design. She is also a barre fitness instructor and full-time model with Topco Models. During lockdown she started an online business called Delish Bakery.
7 Kgothatso Dithebe
Comes from Centurion, Pretoria, Gauteng. She is currently studying towards an LLB law degree and also runs her own company that deals with construction and the supply of goods and services. In her spare time, she goes to the gym, plays netball and loves trying out new recipes. She says her single biggest achievement was buying her first property this year.
8 Cheneil Hartzenberg
Comes from Meredale, Johannesburg in Gauteng, and is a commercial pilot and senior flight instructor in a managerial role at a flight school. She completed a digital marketing course with UCT online last year and is currently studying for her airline transport pilot licence.
9 Kaylan Matthews
From Gqeberha in the Eastern Cape and is in her final year of a Bachelors in Human Movement Science at the Nelson Mandela University. She has a huge love for exercise and living a healthy, wholesome lifestyle and wants to use her degree to motivate people to accept themselves and learn to love their bodies and fall in love with exercise and all its benefits.
10 Tiffany Francis
Who comes from Mulbarton, Johannesburg, is the owner of Tiffany K Models as well as a professional model and fashion design student. Her role models are her mom and late aunt, both of whom taught her the value of having resilience and empathy. Her ideal break would be a week in Italy with Frank Sinatra playlists, beaches and eating pizza for days on end and her guilty pleasure is cheesecake.