Looking back, Norway had wonderful days especially in the 60s and the 70s but now, pageant-wise, the country has challenges. But thanks to the new management under Armand Bye, CEO of Motivaction, Miss Norway is now a pageant that is now fully focused in improving its Miss Universe and Miss International performance. The organization is also hopeful that it will send representatives to other Big5 Pageants in the near future.
Norway has one Miss Universe and her name is Mona Grundt who won the crown in 1990. Other top ranking Norwegian beauty queens at Miss Universe are Jorunn Kristjansen who is Miss Universe 1959 first runner-up and Aina Walle who is Miss Universe 1973 second runner-up.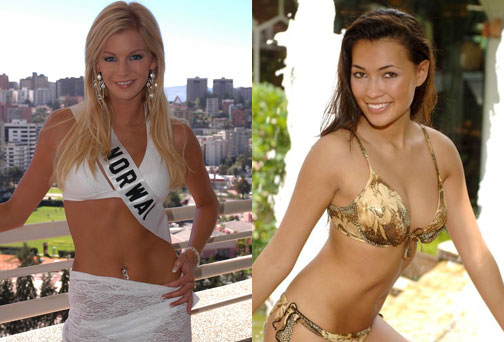 The last time Norway made it to the Miss Universe semis was in 2005 when Helene Tråsavik made it to the Top 15. A year earlier, Kathrine Sørland made it to the Top 15 as well. Basically those were the bright spots for the country between now and the year that Mona Grundt won the title.
For the year 2017, the Miss Norway Organization has selected 15 gorgeous women to compete for the crown and represent the country at the Miss Universe 2017. The organization has also chosen Norway's leading  entertainment spot called Wallmans as the event venue.
The organizers are taking their job seriously. A beauty camp will be held in June 17 in collaboration with Miss Mexico Organization's official photographer Cesar Arturo Alcaraz.
You can check out the Miss Norway 2017 contestants in the gallery below.
Photo credit: Miss Norway Organization