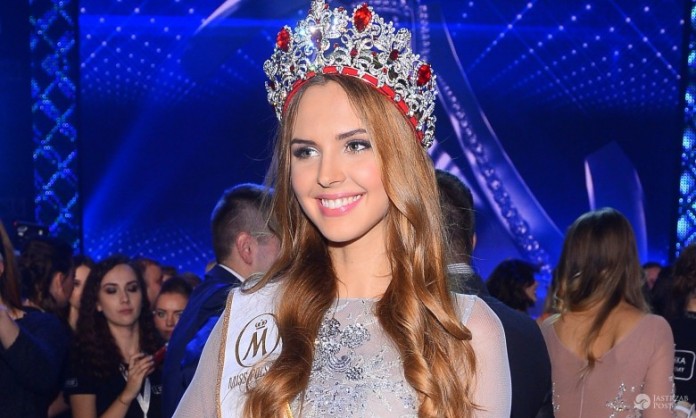 And the long mystery has finally come to light!  Which international pageant is Miss Polski 2015, Magdalena Bieńkowska, going to compete?
The answer is very clear on this photo!!!
Yes, the 22-year-old university student and model is going to Tokyo this October to represent her country in the third oldest Big5 pageant in the world.   Grand finals will be held on October 27th.
A lot of speculations have surrounded the participation of Poland in the 56th Miss International Beauty Pageant, with unconfirmed rumors on who was going to be appointed to compete.  But finally, they have signed up the angelic beauty to represent their country in an important pageant where Poland has already won three times!  It is the second year in a row that the reigning Miss Polski is going to represent Poland at Miss International.
With Magdalena on the line up, Miss International 2016 is going to be another exciting year to follow!